Lenovo SSG launches Smart Collaboration Professional Services to support hybrid work environments and improve work efficiencies
It takes the right combination of hardware, software, and ongoing support to keep employees online and functioning in a world where hybrid work is the norm. Striving to be the ultimate productivity enabler and partner, Lenovo launched Smart Collaboration Professional Services, now available as an across-the-board solution for IT, Facilities, and Human Resource leaders who need optimal collaboration solutions no matter the parameters – distance, location, space, or time.
"This offering is another step toward positioning Lenovo as a full-spectrum solutions provider and the ultimate trusted advisor in the collaborative workspace," said John Stamer, Vice President, and General Manager of Global Product Services for Lenovo Service and Solution Group. "With Smart Collaboration Professional Services, customers can turn over to Lenovo experts the work of conferencing technology assessment, design, implementation, and support. Meeting participants can walk into the meeting room ready to collaborate."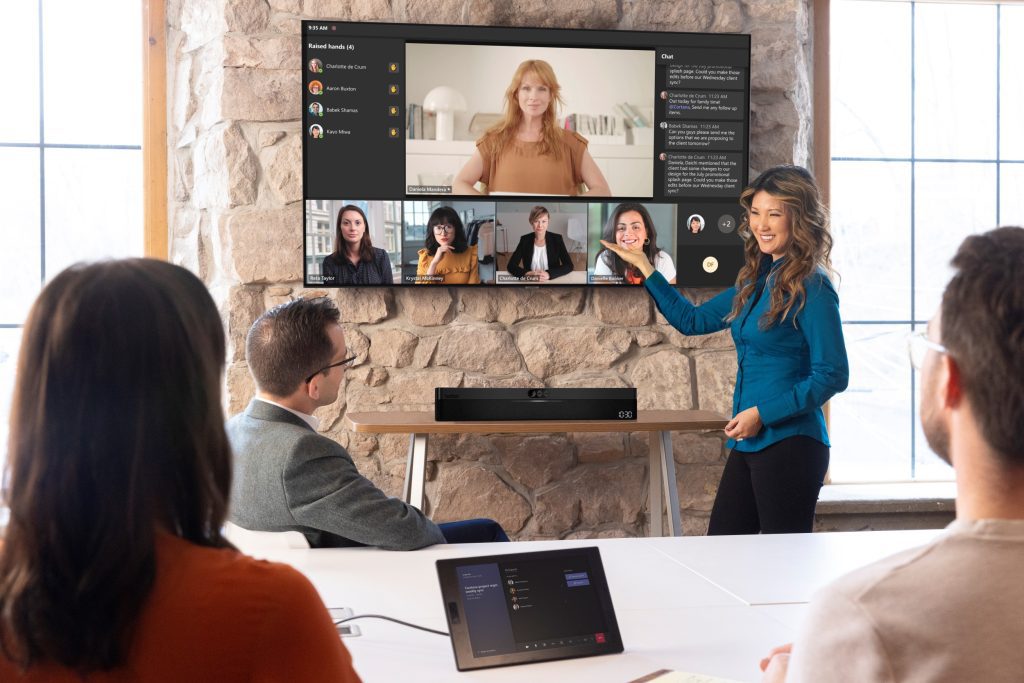 Work environments are diverse among businesses. Lenovo sells the hardware, and now the services, that organizations need to build smart collaboration solutions that enable peak productivity in various workspaces. Lenovo experts design the perfect space, deploy all the needed hardware and software, and provide the technical support to enable effective, interactive collaboration for decentralized employees.
Seven modular features fuel Lenovo Smart Collaboration Professional Services, keep work environments up and running, and can be purchased together or alone with Lenovo hardware:
Support – Trained support specialists are available to assist and answer questions 24/7/365 through the Premier Support for Smart Collaboration Call Center. *
Maintain – Collaboration environments and updates are maintained through routine check-ins and easy-to-follow guidelines.
Train – Instruction is tailorable to each organization's specific needs and can cover broad topics, including device usage, unified communications (UC), and Lenovo ThinkSmart Manager.
Assess – Virtual or on-site room evaluations deliver tailored recommendations to optimize user experience for any room size or function.
Design – Lenovo experts identify the required user experience for each unique space and make hardware, software, and service recommendations.
Project Manage – The design, implementation, and post-deployment process is planned and executed by Lenovo to save time and effort for organizations and their facilities and IT teams.
Deploy – Lenovo experts conduct both onsite and virtual deployments that include existing hardware removal, new hardware/AV system installation, and all software/UC platform setup.
The number one objective of Smart Collaboration Professional Services is to make sure hybrid collaboration works at every location, for every user, every time.
Learn more about Lenovo's latest collaboration offer and discover how Smart Collaboration Professional Services can help free up IT resources and improve productivity and the employee experience across diverse work sites globally.
*EMEA, LAS, AP, NA