Technology leader drives fast-growing areas of motorsport and gaming with Dorna partnership
Partnership effective for the remainder of the 2019 season and continues into 2020
Introduces MotoGP TV and online game viewers worldwide to Lenovo brand
Lenovo to provide innovative technology products and solutions to Dorna engineers and crew members to transform motorsport.
---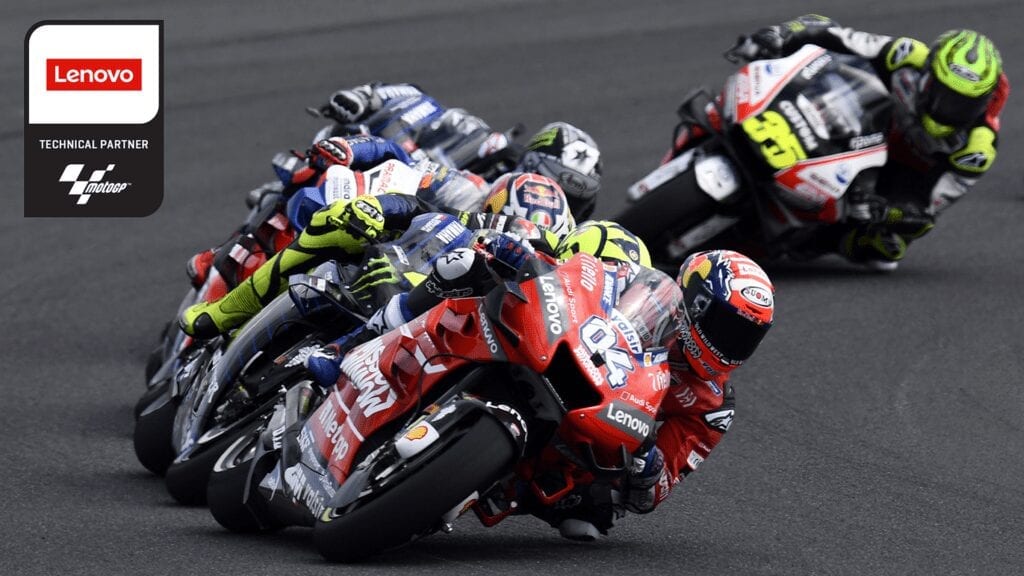 Madrid, May 30, 2019 – Lenovo has signed a multi-year sponsorship deal with Dorna, the exclusive holder of the commercial and television rights for the MotoGP World Championship. With millions of viewers worldwide and 19 MotoGP race weekends each season in 16 countries, the partnership gives audiences strong exposure to Lenovo.
Effective for the rest of the 2019 season and continuing into 2020, Lenovo will be the key technology partner for Dorna, which will include equipping staff with Lenovo PCs, desktops, laptops, workstations, tablets, monitors, and data center solutions.
Gianfranco Lanci, Chief Operating Officer for Lenovo, said: "MotoGP is on its way to becoming the largest spectator sport in the world; Dorna will use Lenovo's technology to push the limits of motorsport coverage to make it the most entertaining to watch from nearly any enabled location around the world. We're delighted about the opportunity to have Lenovo products at the heart of transforming how spectators enjoy the excitement of MotoGP on big and small screens, but also, the brand visibility the partnership will drive."
The partnership also includes signature branding opportunities for the Lenovo logo to be inserted on graphics whenever viewers see telemetric and performance information shared on-screen, as well as to have banners in pit lane at each track. Additionally, the agreement ensures those real-life branding elements are replicated in the MotoGP19 video game, which launches worldwide on June 6, 2019. Gamers competing in Dorna's MotoGP eSport Championship will preview the new video game as they face-off on Lenovo PCs at Italy's Mugello Circuit. A separate agreement named Lenovo as exclusive partner in its product category of the MotoGP eSport Championship.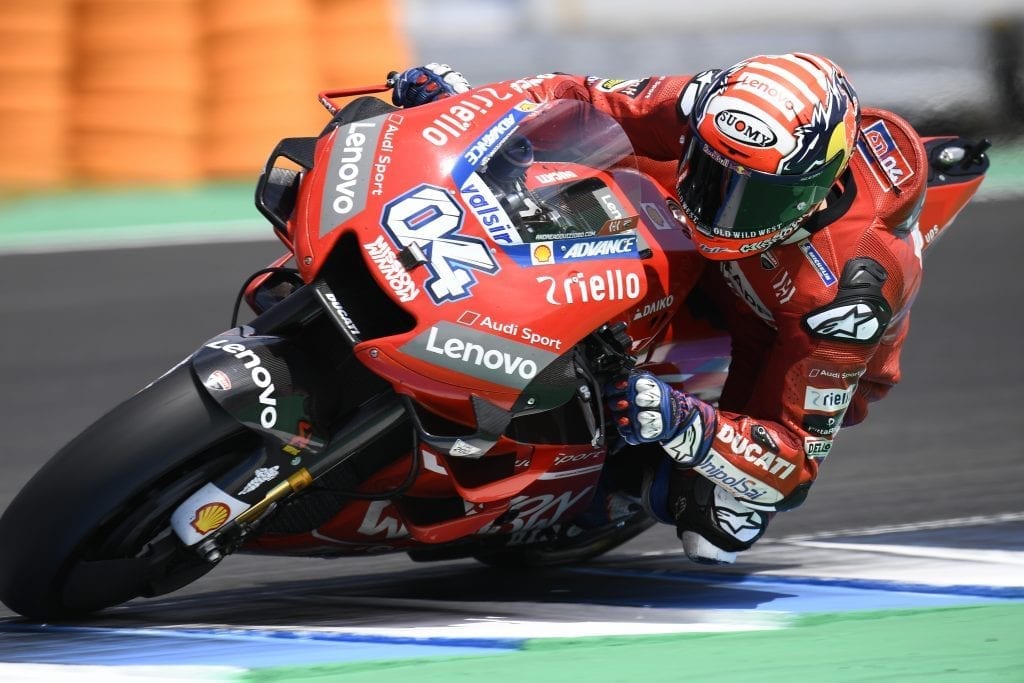 In the highly technical world of motorsport, MotoGP encourages TV and online fans to become part of the racing experience and understand the engineering behind each bike's performance. Leading-edge technology has become an essential tool required for riders competing in MotoGP, but also to offer viewers a more attractive and informative broadcast experience by emphasizing the real-time performance data shared during the broadcast.
Dorna uses cutting-edge technology to capture and transmit high-speed refreshed images from the hundreds of HD cameras on the bikes and covering the track. From day-to-day office operations to analyzing computations from high-tech sensors, like the gyroscope 4K cameras on each bike, the collaboration with Lenovo will enable Dorna engineers to explore new ways of packaging video in dynamic formats, allowing TV viewers to see what's happening in the moment, from all angles.
Dorna CEO Carmelo Ezpeleta added: "We are extremely happy to extend our partnership with the world's number one company in computing. Besides the strong partnership Lenovo has with Ducati and the MotoGP eSport Championship, this new agreement demonstrates Lenovo's commitment to making MotoGP even better as a sport, thanks to the contributions of their top-quality devices."
Later this season, Lenovo expects its technology solutions will aid in the fast refresh transmission of images so spectators can engage with the rider's surroundings by clicking or tapping their PC, tablet or smartphone screen to view visual extras such as, slow-motion rider shots, 360-, 180- and 60-degree angle shots of the bike and from the rider's perspective.
---
About Lenovo
Lenovo (HKSE: 992) (ADR: LNVGY) is a US$50 billion Fortune Global 500 company, with 57,000 employees and operating in 180 markets around the world. Focused on a bold vision to deliver smarter technology for all, we are developing world-changing technologies that create a more inclusive, trustworthy and sustainable digital society. By designing, engineering and building the world's most complete portfolio of smart devices and infrastructure, we're also leading an Intelligent Transformation to create better experiences and opportunities for millions of customers around the world. To find out more, visit https://www.lenovo.com, follow us on LinkedIn, Facebook, Twitter, YouTube, Instagram, Weibo and read about the latest news via our StoryHub.
About Dorna
Dorna Sports is an international sports management, marketing and media company, founded in 1988. The organization has its headquarters in Madrid, with further branch offices and subsidiaries in Barcelona, Rome and Tokyo. Dorna has been the exclusive commercial and television rights holder for the FIM Road Racing World Championship Grand Prix (MotoGP) since 1991, since then, adding the MOTUL FIM Superbike World Championship, the FIM CEV Repsol, the Idemitsu Asia Talent Cup, and the British Talent Cup to the portfolio. Also, Dorna is co-organizer of the Red Bull MotoGP Rookies Cup.
LENOVO and LENOVO LEGION are trademarks of Lenovo. DORNA and MOTOGP are trademarks of Dorna Sports, S.L. All other trademarks are the property of their respective owners. ©2019, Lenovo Group Limited.