Lenovo Yoga™ 5G PC will be Available Globally through Verizon®️, EE®️, Sunrise and CMCC
Lenovo is blazing a path for mass adoption of ultra-fast, low-latency laptop connectivity through a series of mobile network operator partnerships committed to making 5G computing a reality for consumers around the world.
On the heels of the earlier unveiling of the Lenovo Yoga 5G (known as Lenovo Flex 5G in the US)—the world's first 5G PC in market1—Lenovo has formed strategic partnerships with leading 5G service providers around the world: Verizon, EE, Sunrise and CMCC. Powered by the Qualcomm®️ Snapdragon™ 8cx 5G compute platform, the Yoga 5G laptop delivers high-speed 5G network connectivity (through a 5G service provider) that's up to 10 times faster than 4G.2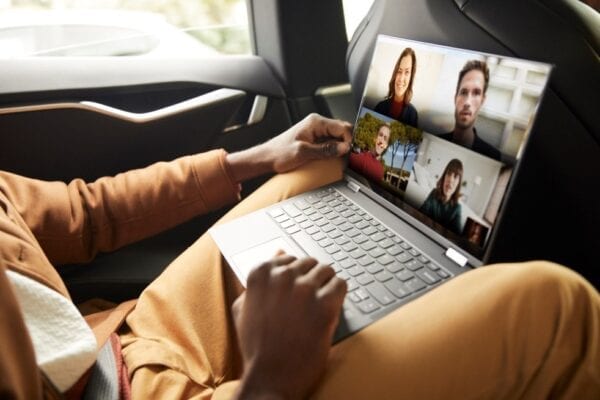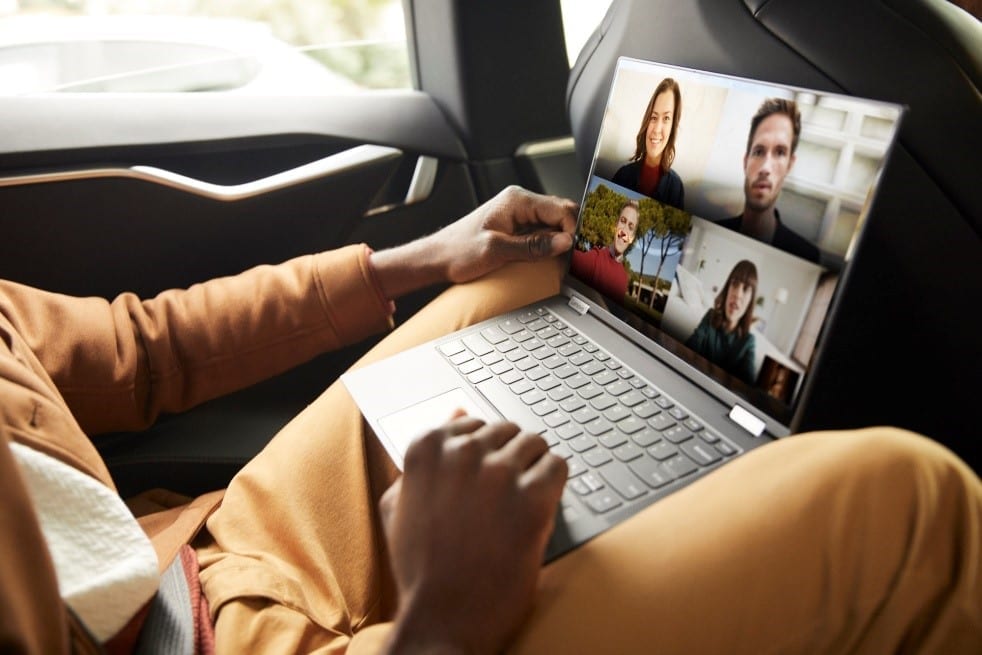 "Lenovo introduced the world's first 5G laptop in market1 to equip the mobile generation with smarter technology for always-on connectivity and computing. The hardware is just the first step," says Johnson Jia, Senior Vice President and General Manager of the Consumer Business Segment in Lenovo's Intelligent Devices Group. "With our strategic partnerships with global 5G network carriers, consumers will now be able to access easier, faster and more secure connectivity seamlessly from virtually anywhere. As 5G computing holds the power to transform user experiences, we believe it can ultimately disrupt the PC industry for the better."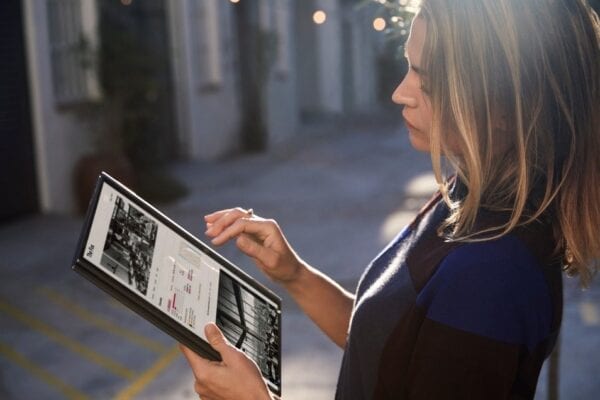 As the world's first 5G PC in market,1 the Yoga 5G convertible laptop with Windows 10 offers high speeds with ultra-fast connectivity, reduced latency and wider bandwidth. It lets users stay online when on the go2 with a massive up-to-24-hour battery life,3 thanks to the efficiency of the Snapdragon 8cx 5G compute platform. With the introduction of 5G network support, the effortlessly portable Yoga 5G is now an accessible alternative for mobile multitaskers who need faster and more reliable connectivity options when streaming, real-time collaborating, video-chatting, gaming or file-transferring when not connected to secure, stable WiFi.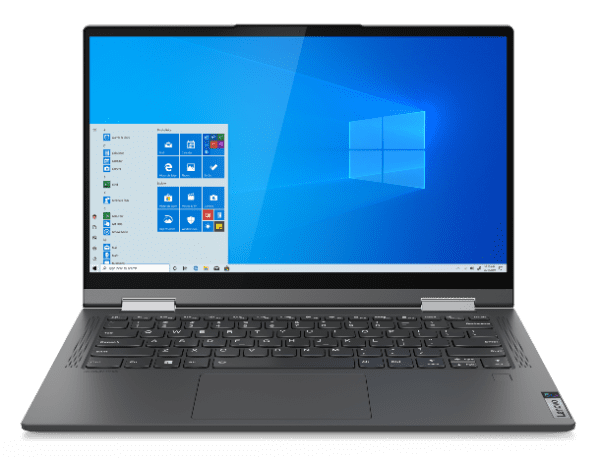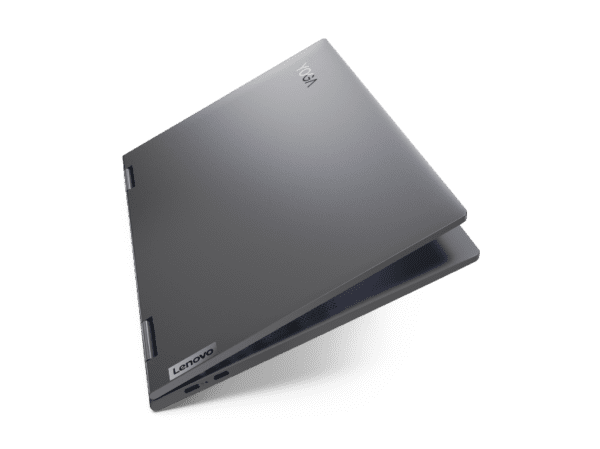 To make the Yoga 5G laptop possible, Lenovo engineers and designers had to overcome a number of practical challenges in housing this new technology in a thin, light and convertible 2-in-1 form factor. This involved shrinking the 5G antennas to fit into a slim chassis while enabling and maintaining 5G coverage regardless of how a user flips and folds the device into its laptop or tablet mode. The Lenovo team ultimately achieved this by innovating and patenting a new 5G antenna system—what became the industry's smallest 5G module4, supporting both mmWave and Sub-6 GHz—a design that allowed for 5G coverage in both laptop and tablet modes.
The Lenovo Yoga 5G will have 5G network coverage starting in the U.S. and select markets in Europe and China.
Pricing and Availability5
Starting June 18 in the US, purchase the Lenovo Flex 5G (known as Lenovo Yoga 5G in select markets) online at Verizon or using the My Verizon app now for $58.33 per month for 24 months on the Verizon Device Payment Plan (0% APR) or for $1,399.99.5
Additionally, later this year the Lenovo Yoga 5G will be available through Lenovo.com in select geographies and through EE in the UK, Sunrise in Switzerland and CMCC in China. More details on pricing, availability and 5G data plans will be shared by each mobile network operator later this year.5
Global availability with more network operator strategic partners is expected to be added later.
1 Based on research conducted by Lenovo in June 2020 of laptops sold by major PC manufacturers shipping > 1 million units worldwide annually.
2 Requires 5G network service and separately purchased cellular data plan that may vary by location. Additional terms, conditions and/or charges apply. Connection speeds will vary due to location, environment, network conditions and other factors.
3 Up to 24+ hours based on local, offline video playback on continuous loop, and requires unit configured with Qualcomm Snapdragon 8cx 5G Compute Platform. All battery life claims are approximate. Actual battery performance will vary and depend on numerous factors including product configuration and usage, software, operating conditions, wireless functionality, power management settings, screen brightness and other factors. The maximum capacity of the battery will naturally decrease with time and usage.
4 Based on research conducted by Lenovo in January 2020 of laptops sold by major PC manufacturers shipping > 1 million units worldwide annually.
5 Prices may not include tax and do not include shipping or options and are subject to change without notice; additional terms and conditions apply. Reseller prices may vary. On-shelf dates and color options may vary by geography and products may only be available in selected markets. All offers subject to availability. Lenovo reserves the right to alter product offerings, features and specifications at any time without notice.
LENOVO and YOGA are trademarks of Lenovo. QUALCOMM and SNAPDRAGON are trademarks of Qualcomm Incorporated, registered in the United States and other countries. Qualcomm Snapdragon is a product of Qualcomm Technologies, Inc. and/or its subsidiaries. WINDOWS is a trademark of Microsoft Corp. VERIZON is a trademark of Verizon Trademark Services LLC. Sunrise is a trademark of Sunrise Communications AG. EE is a trademark of BT Group. Other company, product and service names may be trademarks or service marks of others and are the property of their respective owners. ©2020, Lenovo Group Limited.