Unprecedented times bring unanticipated challenges, as many businesses have discovered during the COVID-19 global pandemic. This has been a challenging time for most – if not all – of our society, as social distancing and shelter in place orders have been put in place in an effort to reduce the spread of the virus.
For businesses, this sudden and somewhat unexpected transition to a work from home environment has left many companies scrambling to get technology in their employees' hands at a time when cash flow is a concern. Companies need new devices immediately to ensure business continuity but are worried about the security risks and remote management challenges that come with adding this new hardware to their existing technology ecosystem.
We recognize these burdens that our customers and partners are facing, and it is important for Lenovo to lead in the response. One way we can do so is by implementing new programs to ease some of these financial and managerial burdens. As part of our ongoing efforts to assist our customers during COVID-19, Lenovo's PCs and Smart Devices team in North America is introducing a Customer Relief Package, available now through August 31. This customizable, flexible relief package is designed to help improve cash flow for our customers, keep their IT projects on track, and provide them with solutions that can ship immediately and be deployed securely and seamlessly. This Customer Relief Package comes on the heels of a similar program for our channel partners, Lenovo's Partner Stimulus Package, that was announced a few weeks ago.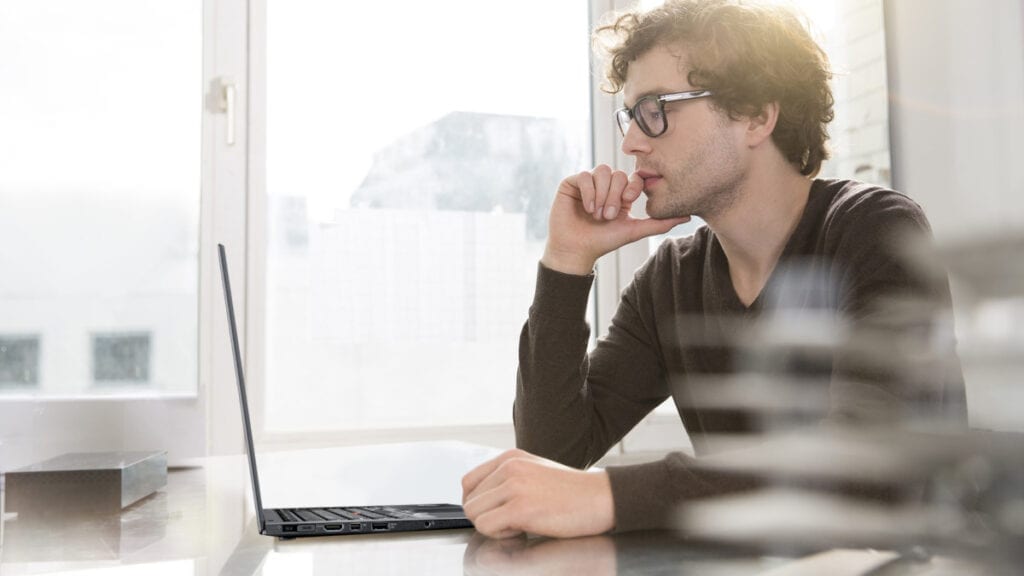 In conversations with our customers and our partners, we've learned that some concerns are universal – most notably, cash flow and inventory/ability to obtain devices – while others are unique to the business itself, so we've tailored these two programs to address each group's specific needs.
For our customers, we've created an offering designed to help them address their short and long term needs. Right now, many companies' primary focus is acquiring the devices and tools needed to adjust their business operations to a work from home environment rather quickly, but most are also looking ahead and trying to determine how and when they can transition back to regular business operations.
To assist with their immediate needs, we're offering a variety of financing options, ranging from 90-day deferred payment leases to buy-back programs, so customers can deploy computers and accessories even if they don't have the money to pay for them upfront. Certain customers may also qualify for a 12 Months Same as Cash offering where costs may be split over four equal payments at zero percent interest over the next year. For customers interested in rental options as opposed to purchasing, Lenovo's Device-as-a-Service (DaaS) offerings are available with a single, predictable price per-seat-per-month plan that can flex up or down to scale with the business if future needs change.
In addition to the financial elements of this package, we are also offering product transition support including image and deployment assistance, as well as product evaluation units, to ensure that the new devices and tools that companies are deploying will easily integrate into their existing corporate infrastructure.
Similarly, our channel partners are navigating uncharted waters as well, and in many instances, are the ones who are selling directly to the end user. Businesses turn to these solution providers for their expertise and ability to select and provide them with the right technology. In this uncertain economic environment, our channel partners are having to simultaneously manage their own budgets while helping customers manage theirs.
To assist our channel partners in both of these endeavors, we launched our Partner Stimulus Package on April 1 in North America and have followed suit in other geographies across the globe. The program includes a more predictable, flat-rate incentive program, faster payouts and extended financing terms. By providing partners with a more predictable earning structure, removing all target-based programs that require a certain threshold to earn rebates, and paying partners every 30 days as opposed to the normal 90 day pay structure, we hope to free up cash for partners so they can remain focused on meeting the needs of their customers rather than worry about their business operations.
Across the industry, as demand has risen, so have concerns within the channel over inventory available. To address these concerns, Lenovo has developed a quick ship program in North America where we stock popular pre-configured models through the channel in order to provide faster delivery for their customers. And, our DaaS offerings are also available through the channel for customers interested in a more consumption-based leasing option.
At Lenovo, our mission is to provide smarter technology for all, and in the business world, that means helping our customers achieve their business goals through technology. We understand their needs may be changing day by day and realize that businesses are relying on technology more than ever before. We hope that these new offerings will help ease the burden that many are facing in these unpredictable times. One way we serve these customers is through our solution provider partners, so we are also concerned with their wellbeing and have designed the Partner Stimulus Package to address their changing needs as well. Although the future may be uncertain, one thing is not: our commitment to our customers and partners remains unwavering and we will weather this storm together.