Physical and mental disabilities- both visible and invisible- touch the lives of people in communities all around the world. According to the World Health Organization, 15% of the global population is disabled in some way, a figure that has increased in recent years due to our growing understanding of disabilities as a global society, as well as the world's aging population.
Lenovo employees have been addressing the needs of people with disabilities through Lenovo's global month of service since the project's beginning in 2017. Resources and services for special needs populations vary around the world.
In this article, we'll review three of the fifteen global projects focused on people with disabilities this year, through the eyes of their employee project leaders in Glasgow, Scotland; Sao Paulo, Brazil; and the state of North Carolina. In each project, services are being delivered to beneficiaries virtually during the global pandemic, with the help of Lenovo technology.
Kirkriggs Primary School, Glasgow, Scotland
Paul Tincknell, a Senior Portfolio Manager for Lenovo's Worldwide Data Center Group services, has been leading Lenovo's Glasgow office in the Global Month of Service since 2017. Each year, employees have set out to benefit Kirkriggs School, an Additional Learning Needs School for students ages 5-12. While employees have typically provided improvements and enhancements to the school's physical environment, the complications of COVID-19 have led to a shift in focus. This year, Paul and the Glasgow-based employees will provide tailored educational material for the forty-six students who attend Kirkriggs.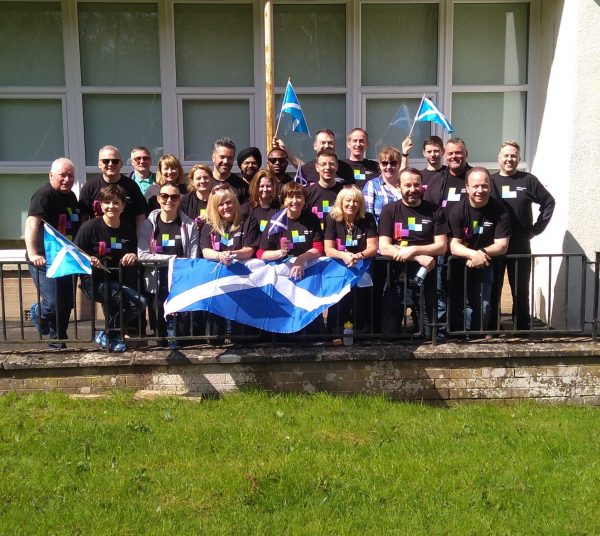 "When we first started working with Kirkriggs, the school had been threatened with closure and had suffered from a lack of investment," stated Paul. "Over the years we have gradually helped improve the learning environment and supported the fantastic work that the teaching staff do in helping the children maximize their potential."
Some of the projects the team provided in the past have helped to prepare the school for the pandemic. "We know that the Sensory Garden that we funded and built last year has been a real benefit to Kirkriggs as it provides additional, outdoor teaching space," commented Paul.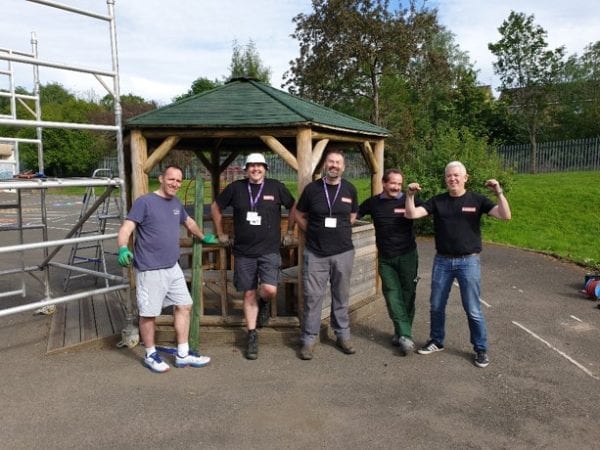 The team has also made ongoing repairs to the students' most loved piece of playground equipment: a life-size boat. When asked what anyone could do to support people with disabilities, Paul provided the following advice: "Don't be deterred by thinking that improvements always require huge investments of time and money – small, simple, changes can also make a big difference to the lives of people with disabilities."
Instituto Caminhando, Sao Paulo, Brazil
Employees in Sao Paulo are missing the experience of in-person volunteerism with Instituto Caminhando, as it has been closed during the pandemic while distributing food, clothing, and educational materials to the 180 young people it serves.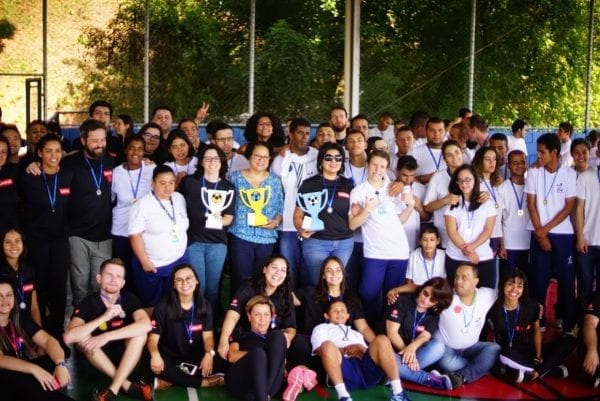 "In previous years, we empowered Caminhando beneficiaries with their first interview experiences at our Lenovo and Motorola sites. We also organized the 1st Inclusive Dodgeball Championship. However, this year our work is more about creating inclusion for the students than empowering them. We wanted to continue working with the Institute but had to find a way to adapt to what the situation requires," explained Brenda Palma, an executive secretary and global month of service project leader for Lenovo's Sao Paulo offices. Lenovo and Motorola employees will be creating recorded audio books and videos for the students served by Caminhando, to serve as educational materials and activities for Caminhando instructors.
Like Paul in Scotland, Brenda has been leading her colleagues in service since 2017, and was also faced with the challenge of continuing to give back through the complications of COVID-19. "This project has a special meaning for me during the pandemic. Our life has changed through social distancing and wearing masks. I've been able to put myself in these young people's place because they are misunderstood for their disabilities- they live this social distancing all the time," commented Brenda.
"I started to realize that each student has a disability but also stands out in something. Some are good at dancing, others at painting, others at sports. This made me think about how equal we all are, with strengths and weaknesses and that if there is respect for these differences, we can see a human being with more abilities than disabilities."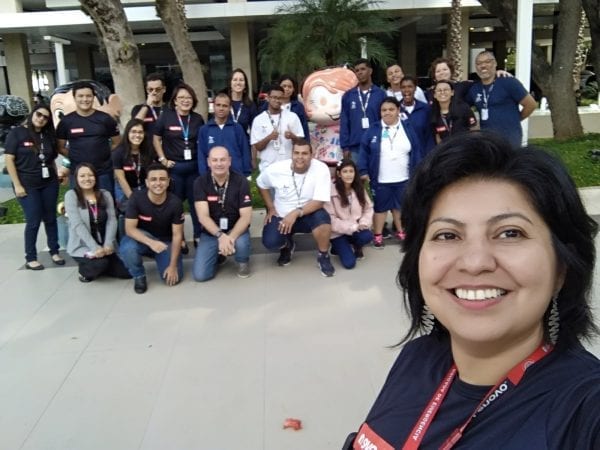 When asked why she has remained so dedicated as an employee volunteer leader over the years, she commented, "Through volunteering I can extend Lenovo's inclusive culture to the whole community. They need to know that being different is good. They have to be proud of who they are. Prejudice has no place in Lenovo and that's what I bring to them."
Special Olympics of North Carolina, Raleigh, North Carolina
Employees in Lenovo's North America Operational Center have found a fun and healthy way to engage people with special needs through Special Olympics of North Carolina. Alexander Jarmusz, a Lenovo Global Manufacturing Engineer, has been serving Special Olympics of Orange County as a coach for the golf team, inspired to be involved through his brother, a Special Olympics athlete.
Alexander has further allied for people with special needs through his engagement in the "A Better Lenovo for Everyone" (ABLE) employee resource group (ERG) for neurodiversity and people with disabilities.
To engage the athletes of Special Olympics safely during COVID-19, Alex and the ABLE ERG teamed up with the Lenovo Employees of Asian Descent (LEAD) ERG to provide virtual dance classes with fun and multicultural routines. Supported by community dance experts and Lenovo's fitness center trainers, Lenovo will provide dance classes featuring routines from Bollywood, Chinese Kong Fu Fan, K-POP, and even Michael Jackson's Thriller routine.
Watch a conditioning work out to help athletes prepare and hear from Alexander in this video. More information and recordings of the videos can be found on the Special Olympics of North Carolina website.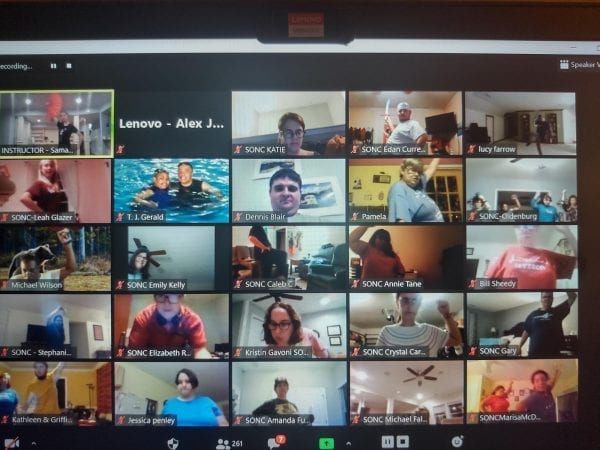 The work of all of Lenovo's 132 Love On Global Month of Service projects empower under represented communities through technology and STEM education. Click here to learn more about Lenovo's Love on Global Month of Service and see opportunities for how you can engage in Lenovo's mission to provide smarter technology for all.