Work happens anytime, anywhere, and technology must be able to keep up. Portable devices that resemble the smartphone to deliver the always connected lifestyle needed by today's growing businesses can make the unconventional workplace of your dreams, an everyday reality.
Digital transformation is not limited to big technology companies, businesses of any size and segment can be proponents of change. But before smarter technologies can be created to modernize the work environment for employees and colleagues, hardware makers must understand the pressures faced by their client organizations. In a recent survey, Lenovo™ learned retaining talent with limited resources while maintaining operational efficiencies to be a common challenge faced by IT decision-makers at small businesses in the US and the UK.1
Highly-motivated and tech-savvy personnel is every company's most valuable asset, and office managers and IT departments must accommodate where and how employees in this new modern workforce—Millennials and Gen Z— want to work. Our job as the world's largest PC company is to design the collaboration tools needed by this group of digital natives to remain agile, creative, and productive. And that's what we have done with the Lenovo ThinkBook™.
Unveiled at Transform 3.0 at Accelerate, the ThinkBook ultraslim S series is a new line of Windows® 10 laptops designed for small and medium-sized businesses (SMB) and privacy-conscious users on a budget. Visually, ThinkBooks might be taken for a consumer device which was by design; its aluminum chassis is sleek while offering equal business features and ThinkShield security features.

From Cubicles & Cafes…
The dynamic workstyle preferences of the new workforce have not only fueled the evolution of the laptop computer but today's hottest workspace trends as well, including, hot desking, hoteling, and co-working hotspots. What started as a product reason d'etre for digital nomads hitting the road for that #vanlife, has now become the same spec priority for brick-and-mortar businesses across the globe.
More employees are working remotely, and they are doing so for longer periods, according to a Gallup survey. Employees are pushing companies to break down the long-established structures and policies that traditionally have influenced their workdays.2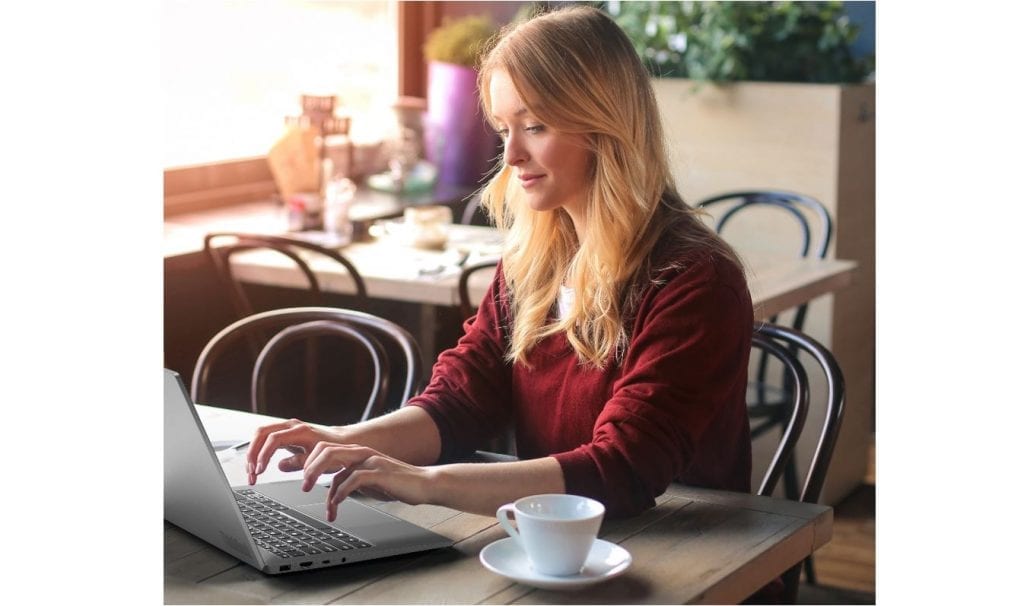 With employees taking devices from place to place, and desk to desk, laptops must serve as constant travel companions—whether an employee is taking theirs on a long trip, on the subway, back home, to lunch, or just across the hall for an in-office collaboration session. CTOs and IT decision-makers are being tasked by company leadership to outfit the new workforce with the lightest, sleekest, most portable devices with the longest battery life—not an easy task when budgets are tight.
The changing office landscape was a discussion Lenovo wanted to have with worldwide business end users (BEUs) and IT decision-makers (ITDMs). Company researchers wanted to learn if business PC purchasers were aware of and viewed the implementation of hot desking and/or hoteling favorably. Hoteling supports employees who use shared workspaces and equipment such as external monitors in lieu of having their own cubicle, while hot desking is the process of ensuring an organization's remote workers can efficiently find and use a workspace when they need to work in the office.
At 56 percent, a little more than half of the ITDMs surveyed knew about hot desking and hoteling while only one-third of BEUs were familiar with the terms.3 Of those familiar, half of ITDMs currently implement, or are in the process of implementing some sort of shared space and a little more than half of BEUs already use the workplace solution, or work at companies in the process of implementing it soon.
For ITDMs, stated key benefits for thinking outside of the assigned cubicle are reduced square footage and lower real estate costs, and being able to accommodate remote workers, while BEUs like the flexible work hours, and the ability to choose their ideal work environment vs. having it forced upon them.3 One US respondent at a mid-sized business (1,000+ employees) commented, "I like the flexibility it offers; I work on projects with different teams and we can sit together and collaborate in different groups."
Business users need devices that perform without fail when needed the most, for example, during a client presentation or while processing an immediate order on the tradeshow floor. Many consumer-grade laptops are not built to handle the rigors of mobile working and may need replacing earlier than anticipated, which is why ThinkBook devices are built out of five metal elements that make them durable and dependable to last longer in any business environment (i.e., Magnesium, Zinc-alloy, Aluminum, Indium and Stannum). And with up to 11 hours of battery life, users can stay unplugged throughout their workday.4
The New York Times reports remote work rose 79 percent between 2005 and 2013. The new workforce favors the collaborative energy of a crowded coffeeshop where they once crammed for exams—WiFi is free, the tunes are cool, and caffeine is cheap, but the need to converse with others is still low. While public café spaces are great places to be seen with your stylish device, a survey of SMBs found that 68% of organizations did not strictly enforce password policies,5 something that worries IT managers whose job is to lessen potential privacy issues and new security risks, even when the vast majority of employees are not working nine-to-five within an office's four walls.
"Our research underlined that ThinkBook needed to look cool, impressive even, but be business-grade to give IT staff greater peace of mind," said Eric Yu, Lenovo Senior Vice President and GM of the SMB business segment, Lenovo Intelligent Devices Group "By authenticating and protecting end users with ThinkShield services, such as Fido and Vantage WiFi, plus inherent security extras like the fingerprint reader in the power button and the ThinkShutter webcam cover, we've designed ThinkBook to be ready for anything, whether or not the user remembers their password. The ThinkBook even offers optional accidental damage protection in case an employee spills their latte on the keyboard."
…To Up in the Clouds
Designed with portability in mind, the ThinkBook 13s is super light at under 3lbs. Business travelers have been begging for lighter machines with more screen space for years, and ThinkBook's thin bezels offer a lot of screen real estate for more viewing comfort.
Millennials and Gen Z are outpacing all other generations in business travel with an average of 5.6 business trips per year,6 and both are extending business travel for leisure, or "bleisure." Last year, 88 percent of Gen Z business travelers saved for bleisure7 and you can bet they all took their work laptops.
According to a global passenger survey, 56 percent of business travelers state they've used in-flight WiFi to work and that the ability to remain online during a flight has greatly improved their customer experience.8 And with business travel spending expected to top $1.7 trillion USD by 2022,6 companies will want to capitalize on their personnel working extra hours from business-class, or as a compromise to granting bleisure opportunities.
Innovation is enabling us to put technology in the hands of employees with different needs and wants than in the past. Smarter offices will require a combination of emerging technologies and culture shifts that work in tandem to deliver best business value and enhance the overall employee experience. We're excited to see these fresh laptops in the arms of the next generation of business leaders.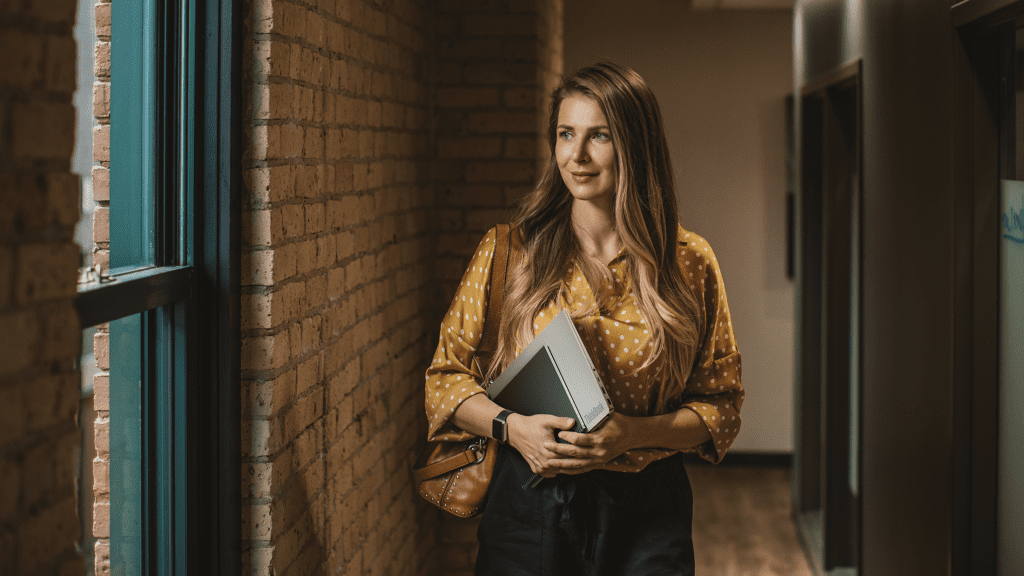 For more product information on the ultrathin ThinkBook S series, view the full specs and datasheets here, or speak to a channel representative.
---
Sources
1 Lenovo research, "Understanding Priorities of IT Decision Makers," 2018.
2 Gallup report, 2017, "State of the American Workplace,"  https://news.gallup.com/reports/199961/7.aspx
3 Lenovo research, "Changing Workplaces," 2018. Fielded in US & UK with panel of ITDMs and BEUs. N = 1,000.
4 All battery life claims are approximate and based on test results using the MobileMark 2014 ver 1.5 battery life benchmark test. Actual results will vary and depend on numerous factors including product configuration and usage, software, operating conditions, wireless functionality, power management settings, screen brightness and other factors. The maximum capacity of the battery will naturally decrease with time and usage. See https://bapco.com/products/mobilemark-2014 for additional details.
5 Keeper Security/Ponemon surveyed IT and security practitioners at small and medium-sized businesses (SMBs) in North American and UK. https://keepersecurity.com/assets/pdf/2017-Cybersecurity-SMB-Infographic.pdf
6 The Global Business Travel Association (GBTA), https://www.gbta.org/blog/gbta-forecasts-seven-percent-growth-in-global-business-travel-spend-potentially-signifying-end-to-era-of-uncertainty/
7 Expedia report, "How Younger Generations are Shaping the Future of Travel," 2018. https://blog.advertising.expedia.com/how-younger-generations-are-shaping-the-future-of-travel
8 Inmarsat Aviation, "Global Passenger Survey." N = 9,000 airline passengers from 18 countries across Europe, the Middle East, Asia Pacific, and North and Latin America. https://www.inmarsat.com/press-release/passenger-demand-wi-fi-now-sky-high-choosing-airline/