Let's learn about force and energy, while throwing stuff at a computer. On this episode of Stem at Home we're going to build a rubber band catapult and test it on a ThinkPad. Ready. Set. Launch!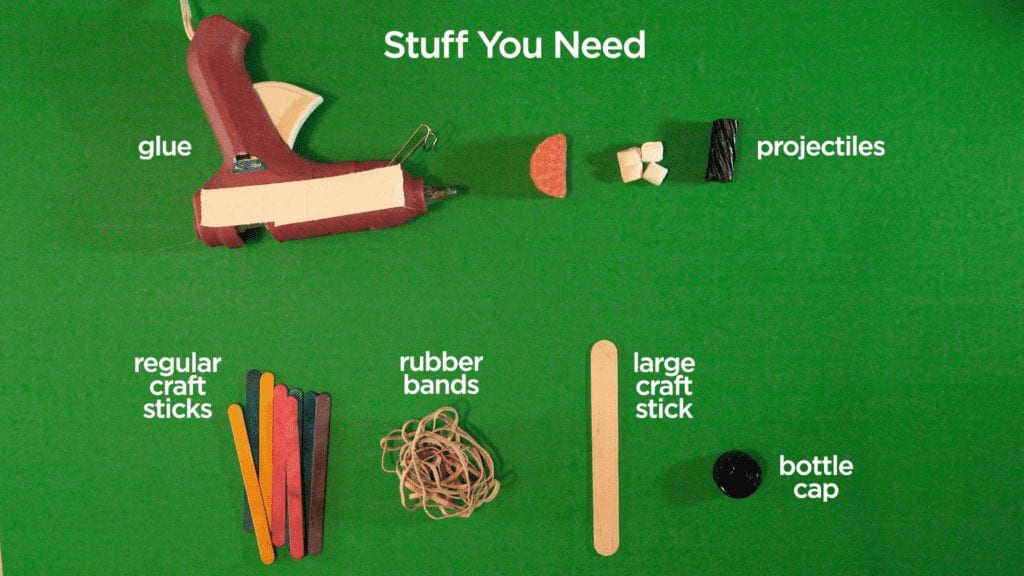 Step-by-Step Instructions
Make two popsicle stick triangles by connecting three popsicle sticks with rubber bands.
Connect the two triangles with popsicle stick crossbeams on each corner. (Make sure each crossbeam is on the same corner of each triangle.)​
Create the catapult's lever by gluing a bottlecap to the end of the large popsicle stick.​
Connect the bottom of the lever to the bottom crossbeam of your triangles with rubber bands. (Make sure your lever comes up against the top crossbeam on the two triangles.)​
Connect the top of the lever to the top crossbeam by looping a rubber band over the crossbeam and onto the lever with both ends of the rubber band. ​
Now the really fun part- Ready. Aim. Fire your catapult!​
This test could damage a device and it isn't covered by a warranty.
Your instructor: Andy Nieto
A life-long sci-fi fan, Andy is also a Global Solutions Manager on Lenovo's Healthcare Team. When he's not creating breakthrough healthcare solutions with Lenovo tech, he's busy building a butterfly and pollinator garden in his backyard.
Congrats on building your catapult. We hope you enjoyed learning about energy and force, principles we use to test all our 

ThinkPads

 

for better durability, ruggedness and reliability! Be sure to share your catapult with #StemAtHome.