During the COVID-19 pandemic, we saw a digital transformation like never before.
Whether it was addressing challenges to business operations, pursuing recreational activities, or finding connection and community with one another, society discovered the far-reaching capabilities that technology can afford us like never before and across numerous industries – particularly in the education sector.
It's estimated that, over the past year, more than 1 billion students, over 90% of the world's learners, have been impacted by school closures. Many schools and districts around the world mobilized the digital classrooms to reach their students online and continued to utilize these online platforms and tools even after students return to the classroom. Whether countries are making their way back to 'normal' or still wrestling with challenges from COVID, it's clear that the digital revolution is here to stay.

Innovation in educational tech and finding new ways to reach students of all ages, abilities, and nationalities continues to be a critical need – that's why we're proud to sponsor the AbilityNet Tech4Good awards, an occasion which highlights the best and brightest tech innovations driving positive impact to improve the world of work, education, health, and our communities.
Last year, as a sponsor of the Education award category, we met some amazing candidates who put pen to paper and brought to life amazing solutions, programs, and opportunities to offer affordable and accessible means of education around the world. We have been proud to further our work with last year's winner, Children on the Edge, through charitable partnership with the Lenovo Foundation to help enable education in Kyaka II, a Ugandan refugee camp.
This year's awards ceremony is now just around the corner, with finalists announced at the online ceremony on July 14. In its eleventh year and in partnership with AbilityNet, this year's class of finalists will highlight the diverse collective of charities, businesses, and volunteers in the UK and abroad, who are channeling the power of technology to enable better education in our global communities.
We're putting a spotlight on this year's Education category finalists to promote their amazing initiatives:

Empathy Week: A global school program using the power of film to develop skills of empathy, leadership, and resilience in young learners. The downloadable content contains educational films, teaching resources, and Empathy Action Project plans designed to establish annual learning opportunities for students throughout their primary education years. Empathy Week has reached more than 400,000 students in 800 schools across more than 40 countries.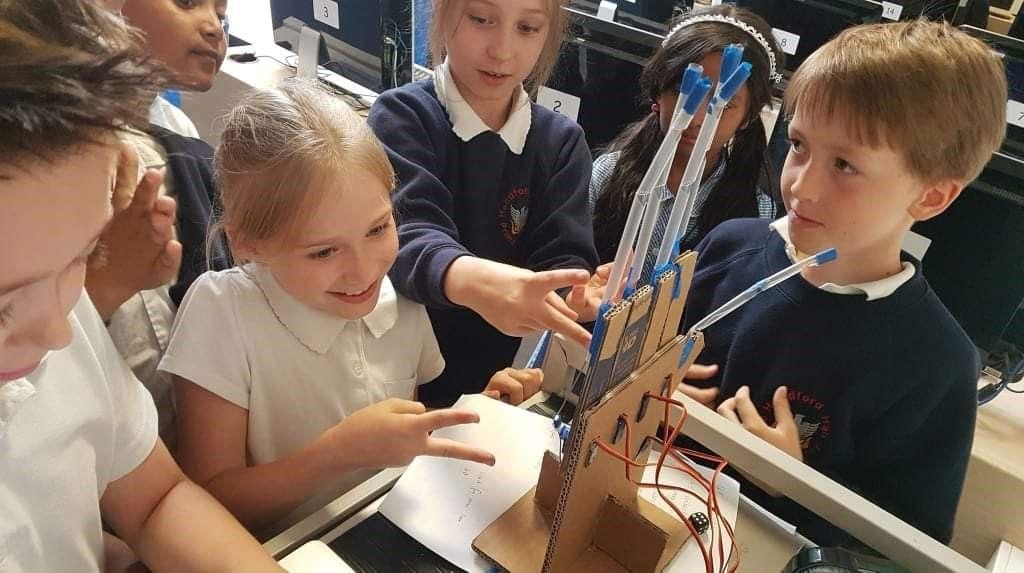 Creative Computing Club: Since 2012, the UK-based Creative Computing Club (CIC) has worked with several thousand young people between the ages of 8 – 16 across Suffolk County, England, helping them to engage in worthwhile and inspiring technology-based activities. The CIC delivers group, 1:1, and afternoon learning sessions in primary and secondary schools, covering a range of topics such as AI, VR, robotics, IoT, games design, and computer programming.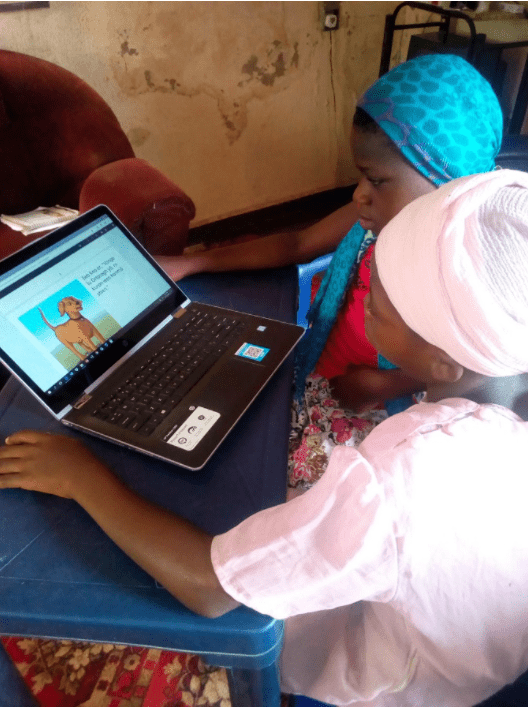 African Storybook Maker: Launched in 2014 by South African non-profit organization, Saide, the African Storybook initiative responds to the literacy challenges and deprivation experienced by most African children in not having the opportunity to learn to read in their own languages by offering over 2,000 openly-licensed, multi-lingual digital storybooks. The Maker is a free, easy-to-use app which enables adults and children to now create, publish and share their own storybooks in a language of their choice. Once downloaded, the App, can be used offline, making it suitable for use in environments where connectivity and electricity supply is constrained.
"I Learn from Home" with Seenaryo: In response to the challenges of the COVID-19 pandemic, Seenaryo, a leading specialist in theatre and play-based learning, developed the "I Learn From Home" playkit, a series of videos and simple at-home lesson plans for caregivers to lead, with signposts to pages in their children's curriculum books. Distributing content packets via WhatsApp, "I Learn From Home" has been shared with 9,500 of the poorest families across Lebanon & Jordan, allowing children to keep learning and playing, and equipping parents and caregivers – even those who are illiterate – with the resources to teach.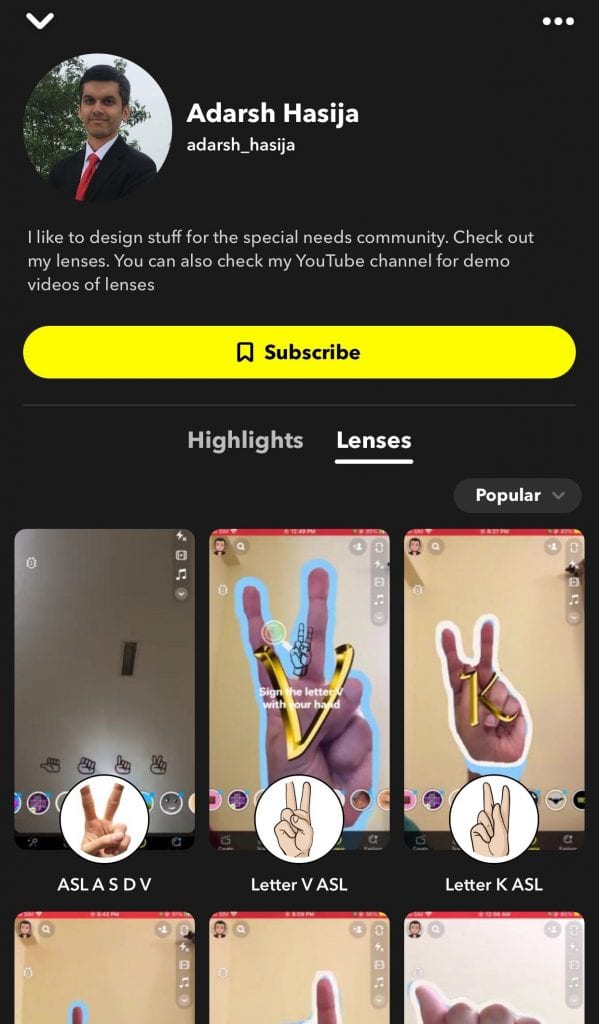 American Sign Language Lens: Creator and innovator, Adarsh Hasija, has developed a Snapchat lens to promote American Sign Language (ASL), an engaging experience where people can learn and practice the entire ASL alphabet through an app. Adarsh's goal is that the app will hopefully lead to more non-disabled people learning sign language.
Congratulations to all of the finalists!
Tune in to the awards ceremony on Wednesday, July 14 at 1:00 PM Eastern to  find out which innovative candidate is the winner for the Education category, and more!