Technology can be a powerful enabler of inclusion. As the speed of technology moves faster and companies compete to create the next innovative product, society witnesses the promise and possibilities of technology. However, these possibilities also present challenges, especially for under-represented groups. For example, for someone who is blind, touchscreens have hindered independence, whereas voice command technology has helped to regain it. This disconnect between innovation and inclusion cannot go unnoticed.  
As a leading global technology company, Lenovo recognizes its responsibility to drive this movement for more inclusive technology. This year, we've enacted several programs and initiatives that further our commitment to delivering greater value products and solutions for a diverse world, including developing new accessibility guidelines, launching "ABLE", our employee resource group for those living with or caring for people with disabilities, and launching a Product Diversity Office to help ensure accessibility, diversity, and inclusivity are reflected in our product development processes. These commitments, along with appointing our first Accessibility and Inclusion Advisor and signing on to the Valuable 500 commitment, have helped reinforce and magnify Lenovo's focus on creating technology and an innovative culture that is inclusive and accessible to everyone.  
This commitment to a more inclusive world is why we are proud to continue our partnership with AbilityNet during its 10th annual Tech4Good Awards, where we honor organizations and individuals who use digital technology to improve the lives of others and make the world a better, more accessible place.  
2020 Finalists 
Among the categories looking at excellence in the field, the Accessibility Award champions businesses and individuals that put accessibility at the heart of everything they do to make the world a more inclusive place through technology. This year's finalists demonstrate the importance of creating technology to benefit everyone – including in the way people consume news, students learn and musicians play instruments.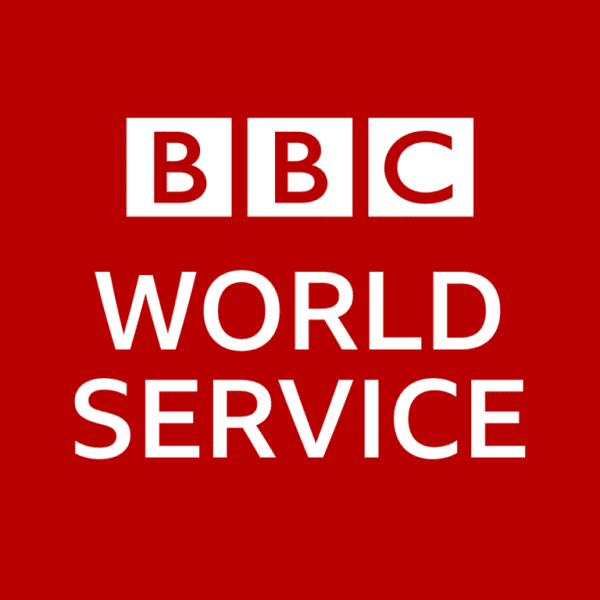 BBC World Service Online: The BBC World Service provides regional and global impartial news and analysis in 44 languages. Each week its 41 websites reach 40-80m people around the globe with 85% on mobile devices. The BBC World Service has been built on a foundation of Google Accelerated Mobile Pages, with a development workflow that makes accessibility central to all its work, to build what could be the most universally accessible news service in the world. The BBC World Service web product ensures accessibility is considered up-front for every feature, from the design process, writing acceptance criteria, and that every feature meets accessibility requirements before going live. A dedicated accessibility specialist works with the three software engineering teams, supporting and enabling all disciplines with embedded accessibility practices and processes and also ensuring each team has an Accessibility Champion.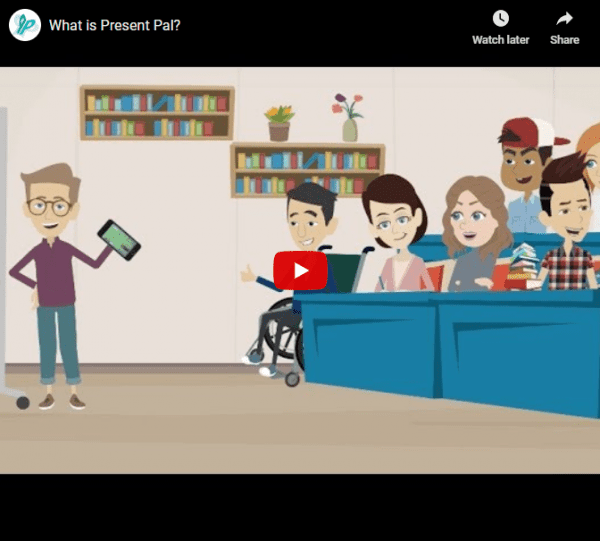 Present Pal: Present Pal, by tech startup Estendio, is building life changing accessible technology for the one billion people across the world with disabilities. Since launching the app Present Pal in September 2018, the team is now supporting over 3,000 students with dyslexia, autism and anxiety, in over 100 universities, colleges, and workplaces across the UK. Leading Microsoft Accessibility Evangelist, Hector Minto, describes Present Pal as 'the perfect sidekick to PowerPoint.' Present Pal makes the world a better place by giving everyone a voice and giving individuals with disabilities the same opportunities and experiences that everyone else is offered during their education and career. Presenting is an essential skill in life, whether for a university presentation, a job interview or even reporting to a team meeting, it is a skill that everyone needs to have and should be given the opportunity to learn.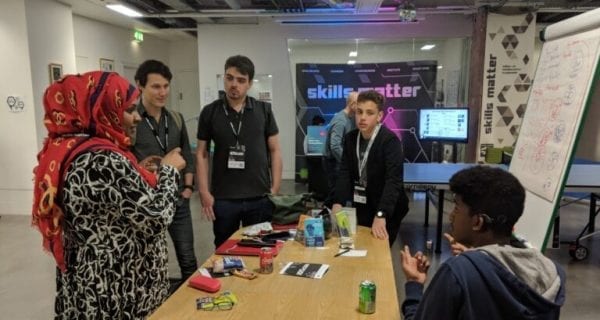 Sign2Word App: Sign2Word is being designed to help Deaf students with their literacy and social communication skills. Many young people who have hearing impairments and use Sign Language find it difficult to achieve qualifications, especially in English. Difficulties with vocabulary and written/spoken English have a detrimental impact on all areas of their learning. This app aims to help Deaf young people to develop their literacy skills by providing an AI platform to translate Sign Language into written English words. The user uses their device, signing into the camera, to capture the upper part of their body. Pose Detection software is applied to the input and then passed through the Machine Learning model. The model then outputs the written English version of the word.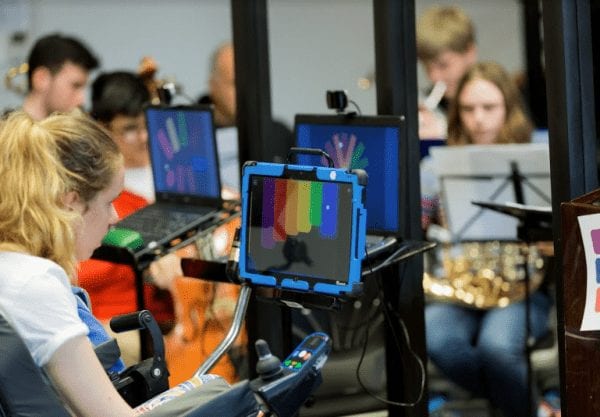 The Clarion: Clarion is an innovative digital instrument that can be played with any part of the body using mouse or finger touch, but also head movement or eye movement. It works seamlessly with assistive technology like Eyegaze or Infrared head trackers, removing the barriers that can come with a conventional instrument's shape, size or the need to bow, pluck or blow it. Clarion is highly expressive – the sound it makes is down to how each note is hit; and can be customized to meet a musicians' needs. Through settings, they can choose from a variety of sounds, arrange notes in patterns, decide where the loudest and quietest point of each note should be. Clarion has made it possible for young disabled people to start shaping the musical landscape – not just as listeners of music, but as musicians.
Tune in to see who wins this year's Accessibility Award at the Tech4Good Awards ceremony on September 24 at 6:00PM BST.