Kazuhiro Kosugi is constantly thinking. His peers call out and admire his ability to focus, innate curiosity, and appreciation for well-designed solutions. Whether he's drinking his morning coffee, commuting to work, or enjoying free time, he's constantly inspired by life's small details and has trained himself to make the most of what he notices. Aside from daily meditation, Kosugi-san distills his thoughts by diligently recording them in a note taking app on his phone.
"If you don't record these in time and organize and review them regularly, even the best inspiration and creativity will be overwhelmed by trivia over time," Kosugi-san says.
Kosugi-san's thoughtful and concentrated approach has been an asset to Lenovo for the past 14 years, when he began working on sensor technology for our PC Product Group. Of those 14 years, Kosugi-san has spent the past five on the research and development of the automatic login/logout user experience on Lenovo computers.
"Innovative product ideas consist of roughly 30 medium ideas, and big ideas are made up of 300 small ideas," he explains. "A small idea is made up of 3,000 realizations that come from everyday work, life, and thoughts, as well as conversations with people."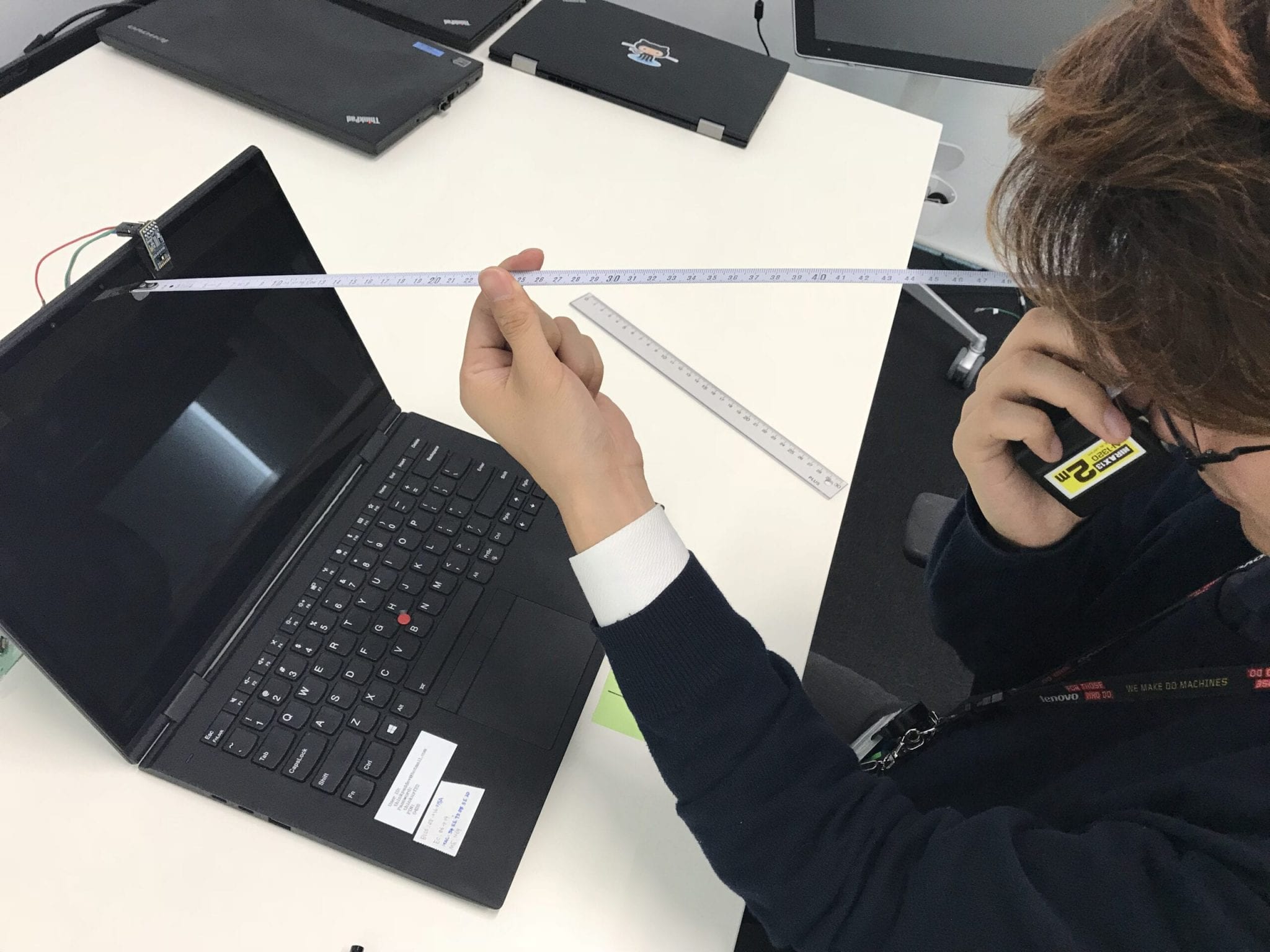 Making the "Most Intelligent PC"
In his continuous efforts to ultimately build a smarter PC, Kosugi-san leverages technical talent and creative problem solving. When Kosugi-san began developing the automatic sensor, mobile phones were widely equipped with the automatic unlock feature. This feature enables devices to wake up and log in by detecting human movement with Time of Flight (ToF) sensors, providing a zero-touch user experience based on movement toward or away from their device. On a computer, however, the sensor still had many technical limitations when matching hardware specifications and sensing angles. The development process is always full of challenges, Kosugi-san says, but he remains curious — the harder the challenge, the more problems for him to solve.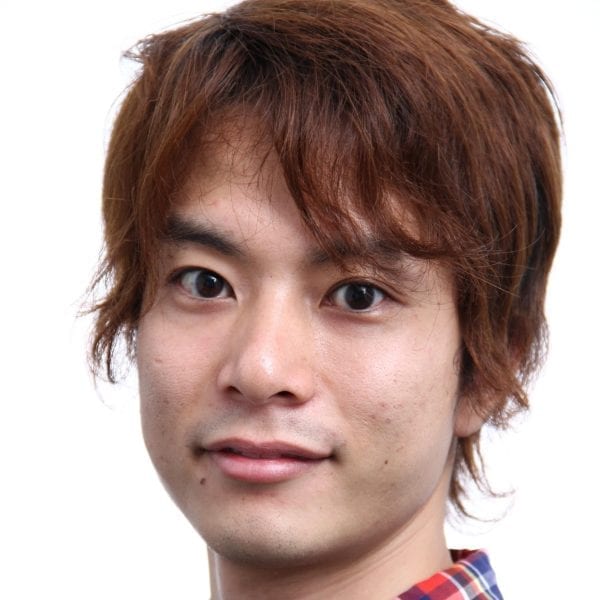 Kosugi-san's first sensor failure helped him focus on testing the zero-touch function to accurately cover various usage scenarios. He was in a café, working on his laptop, but the computer did not automatically log in and log out as expected while he was holding his coffee. This was a surprise, as his in-lab tests had previously been running smoothly.
Kosugi realized that the external environment is critical to the interference factors of the sensor. He got to work, envisioning many potential usage scenarios to complete the most comprehensive testing possible. But he didn't test alone; Kosugi also persuaded his colleagues to install sensors on their personal computers to repeatedly test in various scenarios inside and outside the office. They soon discovered environmental effects like mirror reflections and strong sunlight impacted the sensor's recognition capabilities. Through all the trials, the team collected precious data and feedback to optimize the sensor, balancing sensitivity and functional value for the user experience.
In order to perfect the high-precision human detection software, Kosugi-san worked with suppliers to improve sensor-level hardware designs and accurately detect user movements to reduce false positives. Solutions already on the market were based on fixed values: a set number of seconds on every system to automatically log in or log out. Kosugi-san and his team at Lenovo, however, designed an automatic calculation function to customize the best screen lock time based on a system's knowledge of its unique user, combining sensors and individual user scenarios to calculate a smart lock time.
For example, under normal circumstances, when a system no longer detects a user, the screen would automatically lock. However, if a user simply moves out of the frame to pick up a dropped pencil or grab a glass of water during a long video conference, they would return to an inconveniently locked screen. Kosugi-san's solution added intelligent learning algorithms to adapt to a user's activity, regardless of fixed time intervals.
Lenovo's Yoga S940 laptop, equipped with the zero-touch login/logout user experience, was first shared with the public at CES 2019. The Yoga S940 was highly praised by the market for its thin and light appearance, powerful functional configuration, and innovative technology—especially the automatic sensor technology. Being awakened, unlocked, and logged in takes less than 2.7 seconds. In the pursuit of innovation, Kasugi-san and his team have developed more than 10 technology patents for Lenovo.
Improvement Never Stops
The successful launch has not stopped Kosugi-san from cultivating more ideas. He firmly believes that Lenovo's industry-leading sensor technology has room for continuous iteration, and he's ready to make future Lenovo devices smarter. According to Kosugi-san, Lenovo's culture of encouraging innovation has provided him with the flexibility to dive into his many creative inspirations, think freely, and experiment without fear of failure. He is encouraged to transform the thousands of ideas recorded in his phone into future world-changing technologies.