Meet Iswari from Trichy City, in Kerala State, India. For almost a full year, she woke up early every morning to make her way to the Lenovo Motorola Skills Academy in Trichy, to attend the Mobile Hardware Technician course.
Iswari's father is a day laborer who does mostly menial work. After graduating from a local college in Trichy, Iswari was faced with the pressure of contributing to her family's income to help her younger brother complete his education.
When she learned about the Lenovo Motorola Skill Academy from the staff at her secondary school, she immediately knew this is the right path for her to further develop her own skills. Just one of seven female students in an otherwise male-dominated course, she attended both the classroom sessions and the practical training sessions and completed the course.
After graduation she was offered a role at TSMT, a company located in Chennai. Now she can support her family financially, and her newfound skills have also given her a boost of confidence in her own capabilities.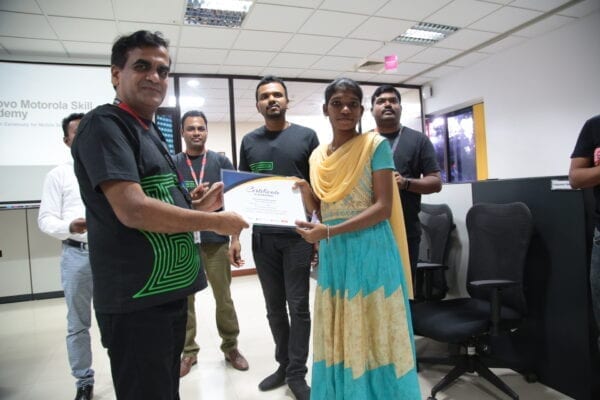 I'm extremely thankful to the Lenovo Motorola Skill Academy and Edubridge for helping develop my skills and capability. Now I can do more to help my family.
Iswari is just one of more than 2,600 young people who have attended the Lenovo Motorola Skill Academy, which has been set up in seven locations across India.
The training is part of a three-year program launched by Lenovo India and Motorola India to train youth from semi-urban cities, in partnership with EduBridge, a learning organization based in Mumbai, India and Udyogini, a 27-year-old non-governmental organization focusing on skill training, women empowerment and resource agency for micro enterprises.
Supporting India's bright future
These efforts also support the broader government initiative "Pradhan Mantri Kaushal Vikas Yojna," which focuses on skills development training across the country. The Indian government aims to train 10 million youth by 2020. The activities of the Lenovo Motorola Skills Academy support this mission and will continue throughout 2021.
India currently has more than ten million people within the age groups of 18-35, with 60 percent under the working age. More significantly, only 20 percent of this group are employable, as many lack the necessary skills that businesses across the country require.
Each of the Lenovo-Motorola Skill Academies focus on providing four types of training: mobile repair, laptop repair, customer service and retail store service. In addition, the students can take additional modules on digital and basic computer skills, spoken English and financial inclusion. These courses have been selectively chosen to further benefit and enhance the surrounding communities.
From skills training to employment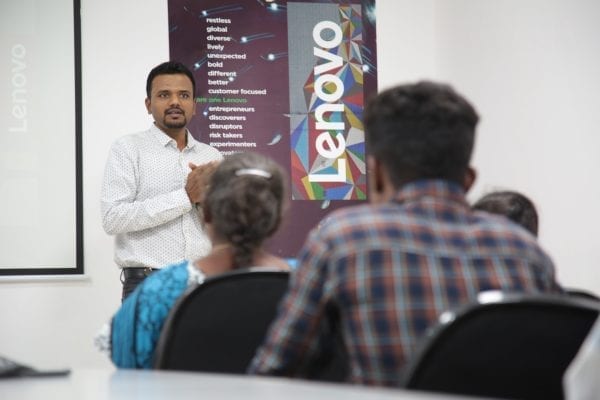 While skills training is a core part of the program, job placement is just as important. In its first 18 months, more than 2,600 participants have taken part in the program.
Of these, approximately 1,000 have already either been placed into roles or embarked down the path of entrepreneurship. This record sets the initiative apart from others. Lenovo also actively taps into its network of partners, vendors and suppliers, to match graduates with relevant employment opportunities.
The project aims to train more than 6,900 youth across the seven centers in three years. So far, early signs have been positive: the company is now exploring expansion into other cities, as well as considering admitting more young people to the program.
If you are interested in learning more about the Lenovo Motorola Skills Academy, being a participant in the program or partnering with Lenovo on this initiative, please contact indiacsr@lenovo.com