The demand for more agile and integrated IT systems has arguably never been greater than these last several months. With workforces and schools moving to remote work environments, healthcare systems being inundated with patients, and some cities grappling with ineffective communication and massive economic strains, the inefficiencies of many existing systems around the world have been thrust into the spotlight.
This next phase of our world will require technology that is more resilient, more engaging, and more flexible than ever. Organizations of all kinds will be shaped by the adoption and incorporation of hardware and software that acknowledges and alleviates systemic strains while increasing audio and visual demands, expansive information networks, and more.
That's where 5G comes in.
5G's promise to deliver faster data speeds with ultra-low latency as well as increased reliability and connectivity provides freedom and flexibility in the way organizations deploy both communications and computing infrastructures. Two years ago 5G gained much attention, but now it's becoming real in tangible ways.
Perhaps its most attractive provision, beyond speed and capacity, is its support of private networks. With 5G, organizations can configure their individualized networks to address capacity, availability, or throughput requirements for a better connectivity experience. Here are some examples of 5G impact across industries:
Healthcare: Healthcare systems, with their complex, high-density, indoor environments and massive data transfer and analytic needs, will be able to prioritize their unique needs and expedite innovative applications in areas like remote surgery and patient care.
COVID-19 is creating new ways to work for example. Medical and healthcare companies are driving services like telehealth and telemedicine which is creating an increased demand for 5G technologies, products and network services. – Jeff Kagan 5.1.2020
Smart Cities: 5G enables mobile networks to be used in the reconfiguration of dynamic environments where fixed cabling is cumbersome or costly, so Smart Cities will be able to simultaneously support the various IoT applications necessary in the active management of its high capacity networks.
5G has the capacity to unlock the full power of the 30 billion IoT devices expected to be connected by 2030. – Statista
Businesses: Integration of 5G can also improve dispersed location coverage, from indoors to remote areas – even underground. This means campus networks and conference centers will have the capacity and density to support a high volume of users and varying IT systems among locations.
Though exceedingly valuable, the adoption of 5G is complex, costly, and time intensive. For carriers, the 5G transition will require significant infrastructure investment, so the level of 5G coverage, bandwidth, speed, and full deployment among networks will vary by carrier regionally. For companies to take advantage of 5G, they will face high upfront investment costs in new hardware and infrastructure, but there is a sweet spot for integration.  For these reasons, Lenovo is working on making the process more affordable and efficient by providing a variety of devices and different price points.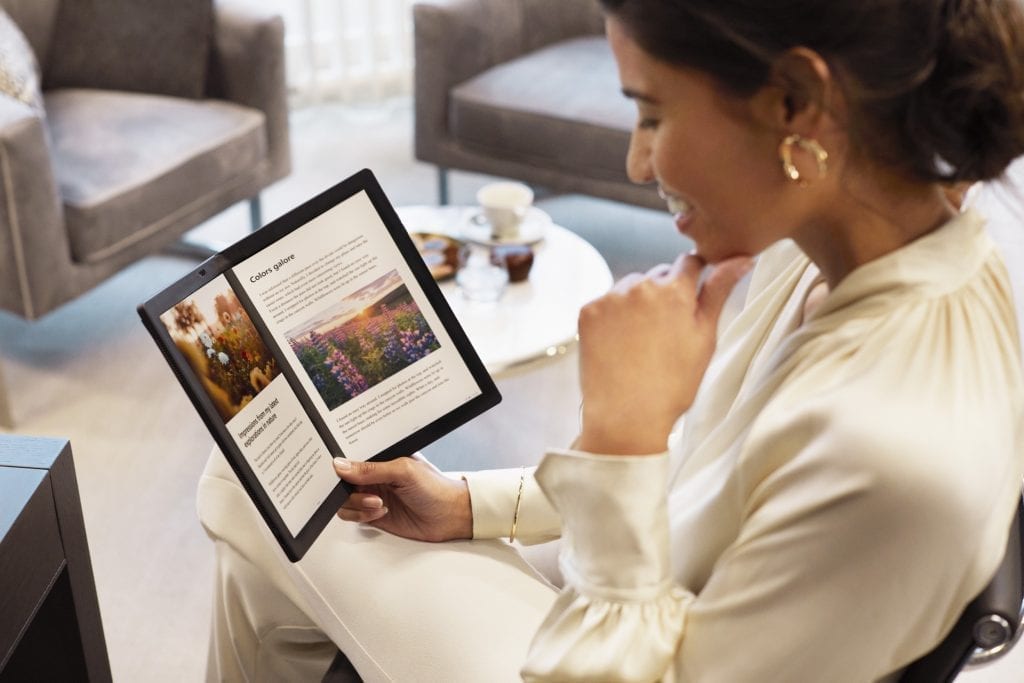 As your company evaluates its future investments, pay particular attention to your technology's refresh cycle. If hardware is approaching year two or three of its life, an upcoming and standard refresh would provide the ideal opportunity for system-wide 5G integration. Capitalizing on this strategic window for accelerated adoption will position you to be as agile as this new landscape demands. Failure to do so could not only push the date of integration back several years but also hinder business model adaptations and industry-critical technology advancements.
The future of IT is strongly rooted in the adoption of 5G. In fact, according to PSB Research, 91% of IT managers believe 5G will drive new products and services that have yet to be invented. Moreover, a report from IHS Economics predicts that the 5G value chain is expected to contribute 3.5 Trillion USD of new economic output and 22 million jobs by 2035. Today's technological challenges only further emphasize the value of this next-gen technology, positioning its integration as not only a timely solution but a representation of what is to come.
Advantageous adopters of 5G will be able to enhance all facets of their organization and subsequently innovate and potentially surpass competitors in various industries. What do you envision the next phase and benefits of 5G technology to be?