By Kristy Fair, Director, Global Communications, Lenovo
As a consultant for diversity, equity, and inclusion, Lily Zheng has seen what happens when companies decouple diversity and inclusion. She describes it as the disconnect between positive intentions and positive impact.
"They thought it would be like magic, they brought in these diverse folks and then suddenly the company would be amazing, and that's almost never what happens. Usually with increased diversity there's increased conflict, and no one knows how to manage it because the foundation of inclusion isn't there," said Zheng.
Her remedy for this – culture engineering, or the "below the hood" culture work. Changing culture is often harder than hiring diverse talent. Adelmise Rosemé Warner, Head of Global Diversity for SiriusXM/Pandora knows this is true. She's experienced it in her own career.
"Having the numbers is half the battle. Making sure that when people are in the room, what you are you doing to ensure inclusion? Do they have a voice? Have you created the space for them to be speaking up? Think of a team (like engineering) where you may have one woman of color the engineering team. Some people might say, well, that's great you have one, although I would say, you're not anywhere near there. Let's assume it's the one – does that one person feel that she could actually speak up if there's a proposal for a product that she thinks you're missing a segment of the audience, you're missing a segment of your customers, have you thought of that? Is that shut down, or is that celebrated? Is that valued? Inclusion is critical."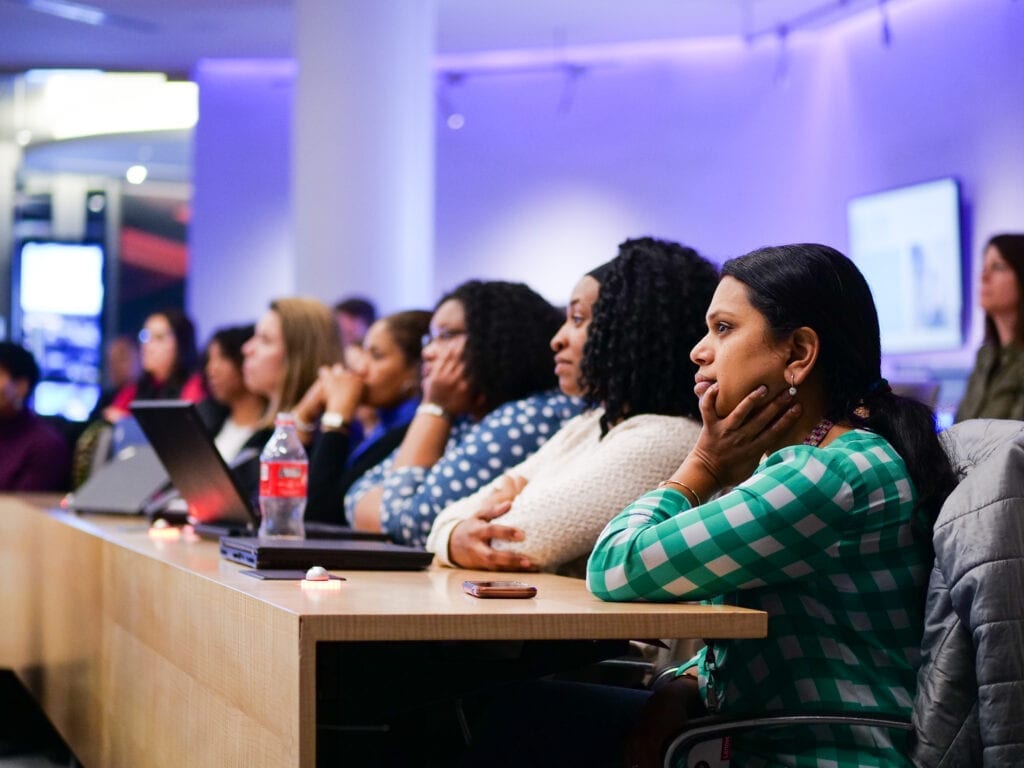 According to Zheng, you know you've got an inclusive culture when psychological safety is high.
It's basically the ability for a team to mess up, to experience failure, to experience conflict and bad things and negative outcomes without feeling judgment from other people around them. It's really difficult to create a psychologically safe workplace in large part because I don't think we're at a place where we can talk frankly about vulnerability and failure.
She advises changing culture starts simultaneously from the top down and from the bottom up. Leaders drive alignment and communicate in a unified voice to the organization while individual employees contribute their insights and passions to issues impacting them. When these two groups align, culture can change.
---
This is part three of our series on Diversity & Inclusion in the workplace. Read the others here.