Bees are a crucial part of our ecosystem; many don't know that bees pollinate nearly three-quarters of the plants that produce 90% of the world's food. As a fourth-generation beekeeper, I have seen firsthand the impact these creatures have on the planet. While attending college at North Carolina State University, my passion for bees drove me to create my business, or "beesness"as we like to call it, called Bee Downtown.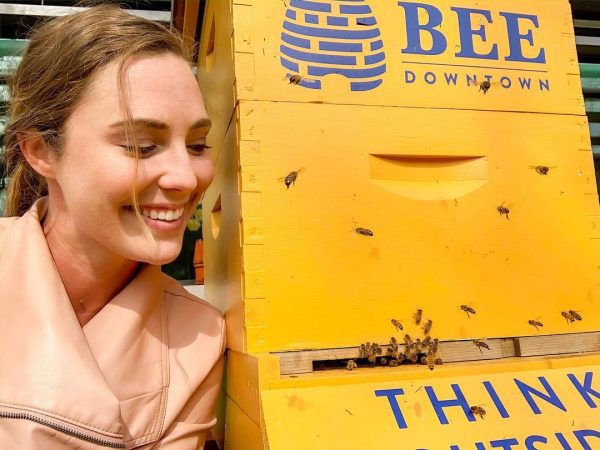 At Bee Downtown, we install and maintain beehives on corporate campuses across the southeast, while simultaneously providing year-round employee engagement and leadership development experiences to many of the largest corporations in the country. Since our inception, Bee Downtown has been fortunate enough to experience great success. However, like many small business owners, last year I thought we might lose it all.
Creating a Virtual Bee Hive
Ironically, part of our business pitch used to be, "Bee Downtown isn't a tech company. We are bees, agriculture, and old-fashioned in-person relationship building". Then COVID-19 hit and our foundation of curating on-site employee engagement experiences and interactions came to a screeching halt. To succeed in our new virtual world, Bee Downtown had to quickly pivot how we delivered our services and fulfilled our promises to our partners by exploring new virtual options.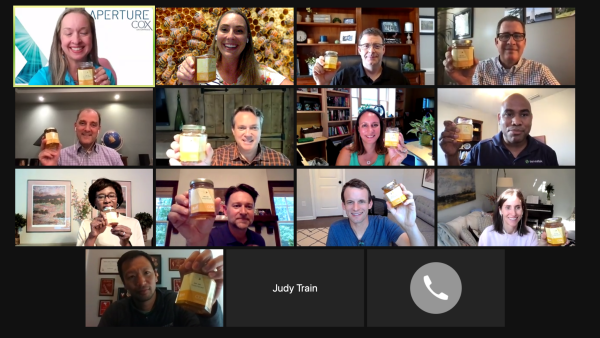 The sudden need for virtual programming and communication with our corporate partners, challenged our team to create new, unique ways to continue cultivating authentic and intentional interactions. The first step in this process was acquiring the appropriate technology that would elevate us to this next level. Lenovo provided new, cutting-edge devices for our team, which enabled us to put our ideas into action.
Bee Downtown began hosting virtual hive tours for employees and their families, allowing them to see how their bees were doing throughout lockdown. Among our new programs we created, "Honey Camp", a honey tasting experience was one of our most beloved new programs, we created for our partners and their employees. Without the proper technology, these new aspects of Bee Downtown wouldn't have been possible.
Though the shift to becoming a business with a virtual footprint was far from easy, we discovered that Bee Downtown is able to serve and educate with more employees within our partner corporations than ever before.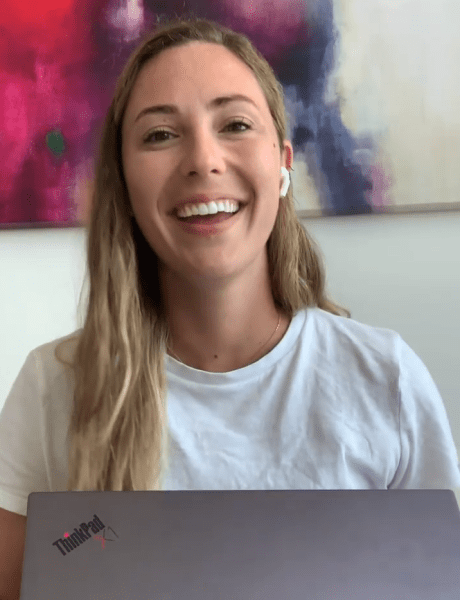 Despite a global pandemic, my team persisted and for this, we have the honeybee to thank. Honeybees are phenomenal creatures and there is nothing quite like them. Through the biomimicry lessons, we teach at the BDT Leadership Institute around honeybee's super-social structure and what humans can learn from it in regards to their own leadership journeys, we were abe to thrive amidst a volatile, uncertain, complex, and ambiguous environment.
Focusing on a few of these key lessons and the attitude of the bees pushed us to succeed. Three of the main biomimicry analogies we implemented on our team and throughout our business during the past two years included:
Adapt quickly to an ever-changing environment – we had to not only think fast on how to keep our business thriving but act quickly as well.
Move towards the stressors as a team unit– never away. – our ability to succeed in a VUCA world lies within our strength as a team.
Cultivate unexpected joy – our team found a way to become an essential business to our partners we love so dearly.
Because of the work my team did based on the teachings of the honeybees, we were fortunate to not lose a single contract despite every campus in the world simultaneously shutting down. Many of our partnerships actually flourished as we found ways to quickly provide joyful experiences to employees when they needed it most—even in a virtual world.  We are working our way through this pandemic with the bees at the forefront of all the decisions we make and the actions we take. It has been truly amazing to see the lessons we teach about Bee Downtown not only making a difference in our partner's businesses during this uncertain time but in our own business as well.
If you're interested in my work and want to keep up with what's buzzing on my #LenovoInnovator journey, follow along on Instagram @beedowntown.