In March 2020, I vividly remember sitting in my room in Hawai'i after being advised by our governor to stay home and stay safe from the threat of COVID-19. At the time, I was working as a manager at a local marine animal rescue, dedicated to preserving Hawaiian monk seals, sea turtles, and seabirds. My mind immediately started racing and I was left wondering, what would this mean for our animals and volunteers? How could our programs go virtual as soon as possible to support our teachers? What did this mean for people like me?
Finding light throughout the pandemic
Within a few weeks, I noticed two main changes – the first major change was watching the entire world shift online. From schooling and remote work to a boom in social media usage, it was obvious that our new virtual way of life was here to stay.
Secondly, I noticed conservation content going viral all over social media. As the world stood still, our natural spaces began to recover and reclaim what was rightfully theirs. Globally we saw the canal in Venice clear up, deer roaming in city streets, and smog drastically decrease. In Hawai'i, our coral reefs and forests were spared from the pressure of tourism for nearly an entire year. We stayed home during the hottest summer on record, persevered through extreme drought-driven wildfires and navigated the losses from the pandemic. Communities across the globe rallied together and became ready for real, lasting change – but they needed the resources to sustain this momentum.
Making waves to create lasting change
I've always been someone who uses discomfort as an opportunity for growth, and in November 2020, this characteristic lead me to officially create The Conservationist Collective. The Conservationist Collective is a conservation media company with a mission to conserve our oceans through awareness, education, and stewardship. We amplify conservation messaging so it can reach a wider audience, because everyone has a role to play when it comes to saving our oceans.
"Everyone has a role to play when it comes to saving our oceans."
The ocean is what we all have in common. Life began in the ocean, which generates every other breath of air we take and covers over 70% of our entire planet. It connects us all, regulates our climate, and supports the livelihoods and food security of billions of our global family – all of this is made possible by reliable technology. Our team works on a variety of creative projects focused on centralizing the ocean in the climate action discussion. Whether it is lessons dedicated to increasing ocean climate literacy (Ocean Connections) or short videos simplifying complex science, there is a need for access to software and tools to fulfill our mission.
My team's most recent endeavor is our podcast, Sustainability & The Sea. This podcast is a series of conversations dedicated to inspiring listeners to find their place in ocean conservation by listening to other "wavemakers" stories. From artists to scientists to media specialists, Sustainability & The Sea echoes our message that listeners do not need a PhD to be part of the solution. In fact, the ocean needs everyone's unique skills in order to make impactful and lasting changes.
Using tech to propel my mission
The newest season of the podcast recently launched and was produced on my Lenovo ThinkPad. With cutting-edge technology, I am able to create and produce projects I use to only dream about. The access to this technology has propelled The Conservation Collective forward at a monumental speed, allowing my team and I to raise awareness quicker and reach a larger audience.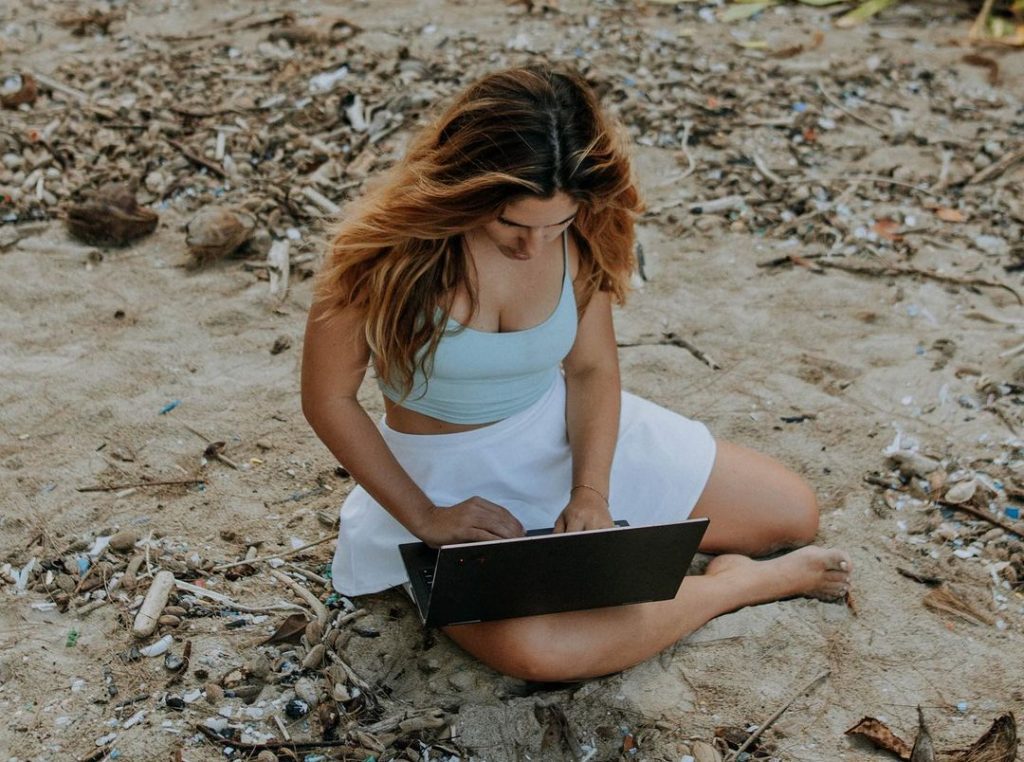 Looking ahead, we hope to give presentations to students all over the world on simple ways they can participate in helping our oceans. It only takes one person to make a change. Are you ready to help save our oceans?