I believe in the power of education to expand your worldview, provide new opportunities and transform lives – as it did for me.  
My parents immigrated from Egypt to America to start a family because they believed it would provide them with a better life. They did not know how much the odds were stacked against us attending lower-income public schools.  
At 15, my father passed away from lymphoma. Suddenly, my brother and I found ourselves in a position where the rest of our family looked to us for financial support. Fortunately, my high school offered REACH — a program providing financial aid and additional support to low-income students, if they passed the advanced placement tests. This program – and the opportunities it provided me – solidified my appreciation for education.  
Upon graduating from the New York City public school system, I secured $300,000 in scholarships and aid to further my education — making it possible for me to be the first in my family to graduate from college while doing so in the top 10% of my class at Cornell University. 
With this long standing passion for education, I was surprised by research I discovered ten years ago from Johns Hopkins: two-thirds of the 9th grade reading achievement gap (the disparity in test scores between poor students and their affluent counterparts) could be directly attributed to knowledge lost over the summer due to lack of academic engagement in lower-income households. On average, children in lower-income households would lose between 2.5 and 3.5 months of their learning over the summer.  
On average, children in lower-income households would lose between 2.5 and 3.5 months of their learning over the summer.  
Compelled by opportunities that were afforded to me, this unacceptable statistic, and a sense of moral obligation, I founded Practice Makes Perfect at 18 years old to support children growing just like me. And it was that same summer we operated our very first program to support low-income children in NYC.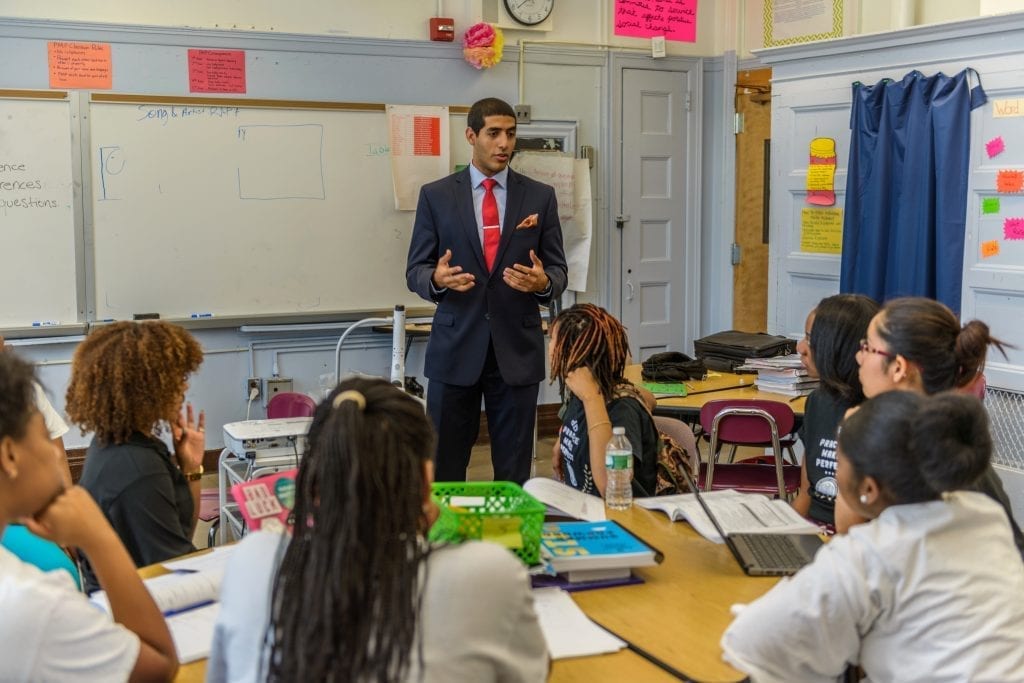 Then, amid COVID, in June 2020, McKinsey & Company reported remote learning could create losses as much as nine months for Black and Latino students.  
With an incredible amount of uncertainty for the summer and NYC's stay-at-home orders, we were forced to pivot our summer programming from in-person to online for our 10th anniversary summer programs. This summer was originally going to be the pinnacle of our learnings and program iterations with model programs for evaluators and other program operators to be able see first hand. Instead, we operated completely new programming and ran across many firsts.  
Using tech to overcome challenges
To stem the learning loss associated with both summer and virtual learning, we undertook an ambitious effort to support just over 10,000 NYC public school children, with the assistance of the Heckscher Foundation for Children and the Charles and Lynn Schusterman Family Foundation. 
While the programming was largely successful, the start of the summer presented me with two new challenges: 
Managing large datasets

 continue

d

 to slow down or crash my laptop; and

 

Frequent 

video meetings and presentations 

on a narrow webcam

 

stunted my communication

 
After sharing the challenges with Lenovo, the team recommended looking into the Lenovo ThinkPad X1 Carbon or ThinkPad X1 Extreme. I chose the ThinkPad X1 Extreme because of its processing speed and its wide-angle camera. I also loved the added privacy that came with the device's webcam shutter. 
I received the X1 Extreme in mid-July and have not looked back yet. I have been able to download multiple large datasets at the same time without any crashes. Not to mention, I have already completed multiple presentations and online interviews without a hitch. The wider-angle webcam has also made me feel more comfortable expressing myself not being as conscious of how close or far I need to be from the laptop to ensure my message is being conveyed correctly. While it may still not be in-person, it is as close as we can get for now.  
With the help of Lenovo and my organization's other supportive sponsors, we can continue our work to level the playing field for students and help schools achieve success. 
Follow me on Instagram (@karim_abouelnaga) to be a part of my #LenovoInnovators journey and learn more about how you can support Practice Makes Perfect's mission.