PepsiCo´s initiative aims to manage its CO2 emissions more efficiently.
Each year, more companies have been working on increasing sustainability by reducing their environmental impact. These efforts are part of companies' efforts to measure and reduce their contributions to climate change.
Lenovo took initiative to support its customers in managing IT-related greenhouse gas (GHG) emissions by launching the CO2 Offset Service in May 2022. This service offers customers a simple and transparent way to offset carbon emissions and take tangible climate action by supporting one of the United Nations' climate action projects.
In line with efforts to reduce its environmental impact, PepsiCo, one of the world's largest food and beverage companies, has decided to adopt the Lenovo CO2 Offset Service to efficiently manage its CO2 emissions from IT.
Lenovo has worked to make this service simple for its customers. When purchasing a computer, the customer has the option of adding carbon credits to their purchase. To calculate credits, Lenovo estimates CO2 emissions over the average lifecycle of devices, from manufacturing to shipping, use and disposal. These credits go to a partner to support UN-approved climate action projects around the world.
"PepsiCo is a company that recognizes and values the importance of acting with integrity in all of its processes. We have a global Environmental, Social and Governance strategy – which we call PepsiCo Positive (pep+) – focused on maintaining an operation that seeks efficiency, while taking care of people and the planet. Therefore, we are always looking for projects and partners that will help us to contribute to managing the impact of our business on the environment, as is the case of Lenovo CO2 Offset, an important service to that helps our IT team contribute to this process", says Renato Gaido, Senior Information Technology Manager at PepsiCo.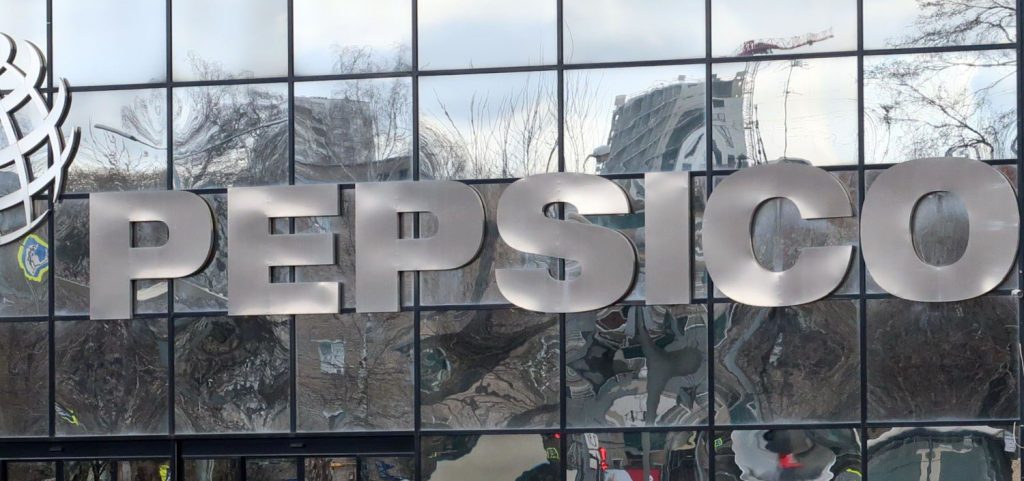 PepsiCo has a 70-year history in Brazil, occupying a technology park with more than 4,000 computers, and ~1,000 devices being retired and upgraded every year. PepsiCo adopted Lenovo's CO2 Offset service while evaluating replacements for computers in 2023 and the benefit the service offered.
As one of the first PC manufacturers in the world to offer this service in the technology industry, Lenovo offers the CO2 Offset service for its Think, Legion and Yoga PC lines and servers. Customers are able to track the estimated value of carbon emissions associated with each device included in the service by its serial number. It is even possible to view details of the climate action projects supported through the CO2 offsets, thus ensuring transparency throughout the process.
With the first PCs acquired with the service, Gaido highlights the transparency of consulting how the credits are being applied. "We were able to consult from a serial number and an international certificate, which registers which project approved by the United Nations the respective machine is benefiting. They are easily traceable projects, worldwide, which are audited and monitored."
PepsiCo Brazil's IT department was the first in the world among the company's subsidiaries to use Lenovo CO2 Offset Service, and it is already studying expanding the service to other countries.
Working toward a smarter future
Launched in May 2022, Lenovo's CO2 Offset service has already helped its customers reach the milestone of 1 million metric tons of carbon dioxide* offset from the use of the CO2 Offset Service only when purchasing Think line PCs, the equivalent to the greenhouse gases emitted by more than 215,000 passenger vehicles** driven over the course of a year. Recently, the service was also extended to servers from the ThinkSystem line.
Separate from CO2 offset services, Lenovo has committed to achieve net-zero emissions by 2050, in line with the Net-Zero Standard created by the Science Based Target (SBTi) initiative. Lenovo is an early adopter of science-based targets for absolute emission reduction and is the first PC and smartphone maker to have its targets validated by the SBTi.
The manufacturer has expanded its participation in the circular economy by growing the amount of products that integrate closed-loop post consumer recycled content to 298 in FY2022/23 (up from 248 in FY2021/22).
"Lenovo is committed to the vision of providing smarter technology for all people and helping to decarbonize the global economy. We have expanded this vision to our internal processes and services to invite our customers to join us on this journey towards a more sustainable future", says Leandro Lofrano, Director of Corporate Products at Lenovo.
*until October 2022
**Source: https://www.epa.gov/energy/greenhouse-gas-equivalencies-calculator