Sometimes doing what's right means taking actions that others may think are unusual. Lin Lin, Director of China Consumer PC Product Marketing, took it to the next level, endearing himself amongst peers with the self-coined nickname "Crazy PM."
"I'll be taken care of as a Lenovo user."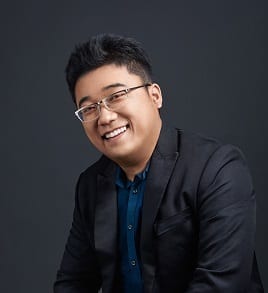 In July 2019, Lin took over marketing for Lenovo's ultra-slim products, studying customer feedback on social media to seize business opportunities under a challenging market environment. Lin read tens of thousands of customer reviews and got to know Lenovo's followers by engaging with them daily—sometimes until 2 or 3 in the morning—in order to understand their experience as Lenovo customers.
Not all of the feedback was kind, and some online comments even became malicious. It was difficult for Lin to maintain his cool and not become defensive, but he maintained professionalism and thoughtfully led with transparency, sharing product test results and following up on reasonable requests.
Constructive, valuable feedback was put into action, resolving many existing issues immediately. For example, when Lin received a message one evening from a user who complained about the noisy laptop fan, he worked with Lenovo's Research & Development team to upgrade the next generation of laptops in just two weeks. When Lin then replied to the user to help him fix his laptop, he was so surprised by Lin's efforts that he responded, "I know I'll be taken care of as a Lenovo user!"
Shrinking the Portfolio
After reviewing thousands of customers' feedback, Lin identified a common customer complaint: Lenovo's product portfolio was too diverse. Lenovo had almost 400 different options for ultra-slim products at the time, providing so many different models and configurations that customers became overwhelmed. Lin recognized customers' difficulty in identifying which of the hundreds of products would fit their needs and once again took action.
Supported by customer feedback and a comprehensive competitive analysis, Lin proposed a drastic reduction in Lenovo's SKUs for ultra-slim products. Portfolio cuts were unheard of on his team, much less at the 75% reduction Lin suggested for some product lines. Despite the resistance, Lin insisted on his strategy, patiently explaining and defending customer feedback that had once put him on defense. By driving a decision using data and Lenovo's customer-first values, Lin convinced the back-end teams to embrace the idea of simplifying the portfolio. Lin's careful analysis and advice produced great results, meeting customer needs and increasing revenue by 100% year-over-year.
Gradually, Lin refined the whole ultra-slim portfolio based on user needs, reducing Lenovo's different offerings by 70% overall. By converting the massive portfolio to decisive, meaningful models and configurations, Lin responded to customers and drove significant operations efficiency.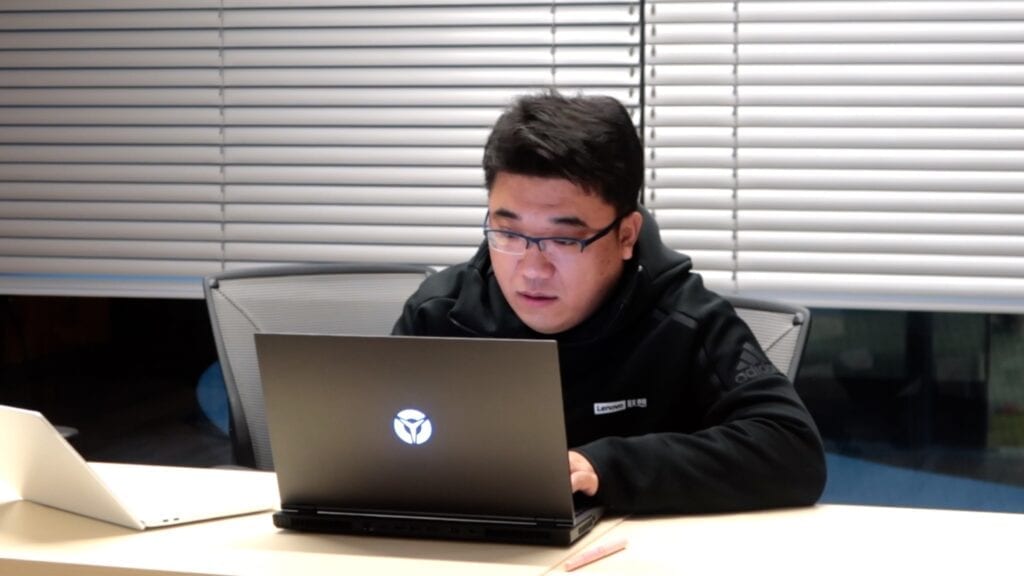 Listen To Win
Lin's dedication to reviewing and analyzing customer feedback grew after the success of portfolio simplification. As a true pioneer of customer centricity, Lin led the team into Key Opinion Leader (KOL) roles, frequently using video reviews and social media interaction to help solve customer problems and answer product questions. Lin, as the KOL on the Sina Weibo platform, interacts with 20 thousand of his own followers each day, building trust between the Lenovo brand and its end users. This has created strong brand loyalty between Lin's followers and the Lenovo brand. In fact, during the consumer holiday "Singles Day" in 2019, thousands of Lenovo followers voluntarily promoted Lenovo on their own social media pages, sharing brand images, and messages of encouragement as unpaid spokespeople. Through grassroots, genuine promotion cultivated by Lin's online community, Lenovo Legion gaming PC was ranked #1 against tough market competition.
Since joining Lenovo in 2005, "Crazy PM" Lin has rotated from research engineering to tablet product manager to R&D product manager, all the way to leading consumer product marketing for China. Lin's role may change throughout his time with Lenovo, but his valuable lesson won't: When we listen to our customers and earn trust, we can't lose.