Lenovo and Intel partner together to co-host Diversity Woman Magazine's fourth annual Inclusion Innovation Summit
The event saw around 100 professionals in the HR and diversity and inclusion space across tech, education, medical and social services industries
Last week, Lenovo and our partners at Intel co-hosted Diversity Woman Magazine's 2020 Inclusion Innovation Summit to explore the topic of artificial intelligence (AI) and the digital transformation of diversity and inclusion (D&I). Dozens of leaders in the HR and D&I space joined Lenovo and Intel for a full day of panel discussions, case studies, keynotes and interactive workshops to investigate the changing landscape of diversity and its relationship with technology.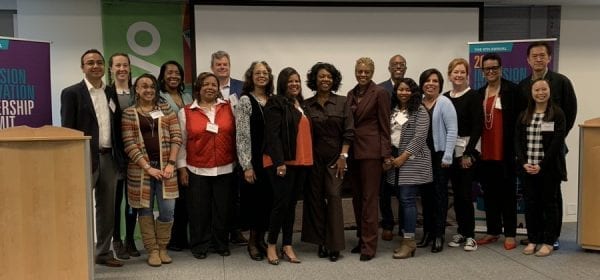 In the workplace, D&I has long been considered a human resources issue. With the growing presence of smart technology, however, it's clear that the topic is a critical consideration for many organizations, including design, research, and product development. This is particularly true when it comes to AI.
AI is no longer a concept of the future – it's impact on society is being felt across many industries today. Autonomous cars that navigate themselves on our roadways, medical devices that scan and detect cancer, and even the mobile devices in your pocket are all examples of how AI has established a presence in our lives. Consider your smartphone – if you're one of the many users of the facial recognition function to unlock your device, you're using AI every time you pick it up.
This relationship we have with AI is incredibly personal. An enormous amount of biometric data is required for the technology to work equitably for the diverse citizens of the world. When AI isn't inclusive, there are major consequences.
For example, we're seeing examples of medical technology that struggles to work effectively for people of color and cases in the justice system where prejudice is emerging in assessments. In most cases, the lapse in AI accuracy results in further exclusion of already-marginalized groups across gender, race and ethnicity, age, and more.
So, how do we fix this? How do we create equitable AI and ensure that this next era of technology isn't leaving anyone behind?
The experts at the Inclusion Innovation summit highlighted that now, more than ever, for a focus on D&I is imperative if we're to resolve these issues.
The HR and D&I leaders who attended the summit are also impacted by the ramifications in inequitable AI. New technologies are on the rise that help provide an objective approach to evaluating employee performance, review candidates and resumes for open positions with greater speed, and author job descriptions that are free from bias and appeal to a wider audience of potential applicants.
But because of the inequity of human biometric data that informs AI algorithms, even the professionals who are responsible for advancing D&I are at risk of using biased technology that thwarts their efforts.
Throughout the conference, we heard from an impressive line up of subject matter experts from companies like Netflix, IBM, NYU, Merck, Korn Ferry, Walt Disney Company, ESPN, and Twitter, to name a few.
Attendees learned of the importance of being prepared for the implementation of AI solutions in their HR and D&I work, how to mitigate risk in digital transformation, and how striving for diversity in organizations that build and create AI is the solution to solving the challenge of equality in the algorithms.
Participants also gained insights on innovative leadership competencies and other best practices for building a workforce that reflects a more balanced composition of race, ethnicity, gender, and other facets of diversity.
Lenovo employees who attended the event share some of their key insights below, and how Lenovo's participation in these discussions continues to be an important value for the company: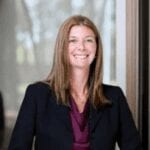 "With the caliber of experts presenting at the event, there's a tremendous value of events like the Diversity Woman summit and the knowledge it shares. I had so many "a-ha" moments during the day. Most notably, I'm taking home insights around understanding AI and how we as business leaders need to challenge and ensure that we have data integrity and really audit the data we're using to ensure it's providing accurate and equitable decision-making. This is a critical area I want to dive deeper into in my own practices at Lenovo. I'm so proud that Lenovo is helping to give a platform to these insights and best practices." – Stephanie Levin, Director, HR Consulting, PC & Smart Devices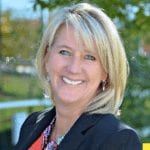 "The camaraderie of the attendees was amazing, and even though most of us came from different industries, we all have the same goal in mind with advancing diversity and inclusion. We learned so much from top influencers in the diversity and inclusion space. I was particularly impacted by comments from Valerie Rainford (CEO Ellorree Talent Strategies) who reminded us that diversity will always be a critical influence in balancing company culture for years to come. I was also surprised to know that progress in the C-suite for black executives has actually gotten worse over time, with only four black CEOs in the Global Fortune 500. Collectively, we've got to do better, and I'm excited to take the insights from this event and implement them into bold, actionable strategies – I'm all in." – Marybeth Caulfield, Sr. Manager, University and Diversity Recruiting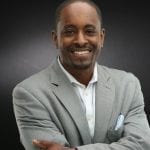 "Fostering environments for like-minded individuals and colleagues from all walks of life and various industries is fundamentally what D&I is all about. I'm excited to work for a company where this is paramount and a priority. The Diversity Woman Summit was a phenomenal event that provided a think-tank like environment. The theme around this years' Diversity Woman event, Demystifying AI in the workplace, was very timely. Not only because of the importance of leveraging AI to facilitate diversity in technology, however due to the fact that many areas of our business (and other global companies) are starting to use AI and machine learning to provide an optimal client experience. I learned a lot from this summit and I look forward to putting that into practice to ensure that as we advance our Supply Chain leveraging AI while ensuring D&I is at the forefront of these advancements." – Tejuan Manners, Cloud Customer Operations Director, DCG Global Supply Chain
"The impact of a biased AI was a call to action for me.  As a technology company, we have to be vigilant and promote thoughtful thinking to avoid long-term negative impacts of designing AI that is flawed. I'm taking away a heightened sense of awareness, but also with a plan to cascade what I've learned to my broader team and lead by example. Events that highlight these topics give the space and time to purposefully think and reflect on inclusion.  Hearing from the speakers and knowing there is a broad group of people and talents contributing to finding paths forward is inspiring, and I feel proud to belong to a company that values diversity and supports those efforts in making progress." – Claudia Contreras, Executive Director, Advanced Services Delivery, North America