Smart Production Planning System recognized as finalist for the industry-leading Franz Edelman Award
Fulfilling just one customer's PC order can launch a series of complex tasks across multiple production lines. Scale that up to 690,000 orders a year—the tally hit at LCFC (HeFei) Electronics Technology, home to Lenovo's largest global research and manufacturing base for PC products—and the complexity becomes staggering. Consider the resource-intensive parameters to coordinate and prioritize: thousands of employee schedules, 300,000 different materials, unique production processes, equipment availability, and an ever-changing deluge of orders.
While not the most glamorous part of bringing the latest technology to life, production planning is an absolute necessity. Recognizing both the challenge and opportunity, Lenovo Research—one of the company's most important in-house innovation engines dedicated to pushing technology frontiers—created its own artificial intelligence solution to overhaul and optimize production. The result? Planning processes cut from six hours to just 90 seconds.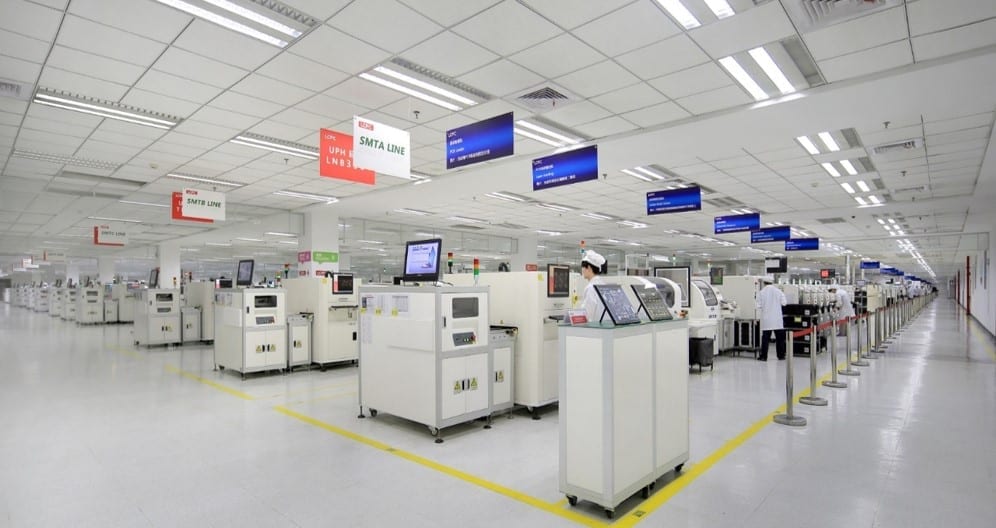 "Currently, Lenovo is focusing on a service and solution-led intelligent transformation, and Lenovo boasts great advantages in developing AI-enabled solutions for the digitalization and smartification of industries," said Dr. Yong Rui, Lenovo's Chief Technology Officer and Senior Vice-President. "And one of the key vertical industries that we are setting eyes upon is smart manufacturing."
The Institute for Operations Research and the Management Sciences (INFORMS) recognized the immediate success of Lenovo's AI solution, the Smart Production Planning System. Recently, INFORMS named the technology a Franz Edelman award finalist, among the world's most prestigious for achievement in analytics and operations research.
The easy-to-use Smart Production Planning System combines multiple AI technologies and optimized mathematical algorithms. By leveraging emerging technologies, such as sequential planning algorithms based on deep reinforcement learning, Lenovo Research developed an optimization decision-making engine with autonomous learning ability—the more it operates, the smarter it becomes.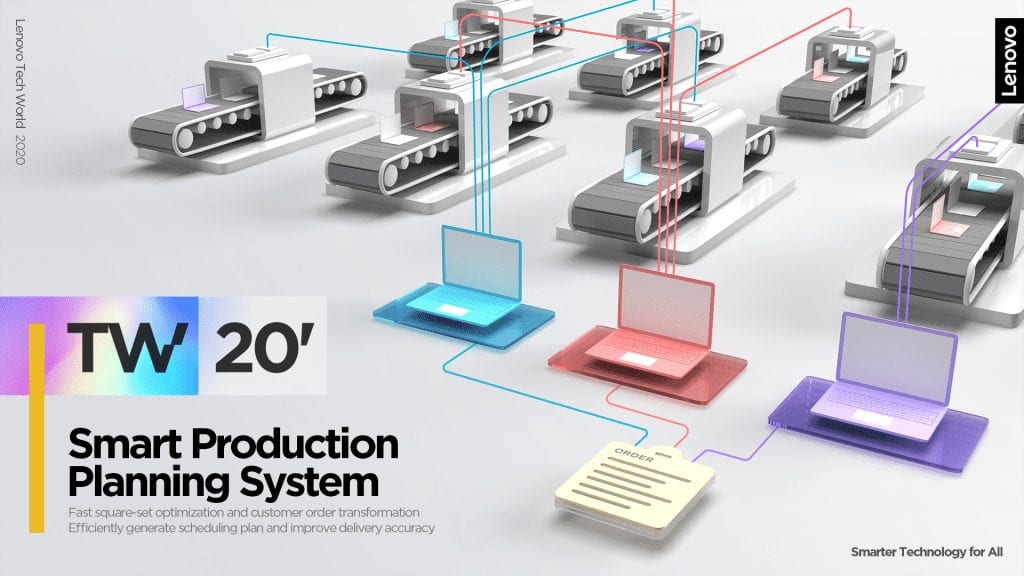 "Deep reinforcement learning-based, multi-objective optimization algorithms can effectively deal with large-scale combinatorial optimization by taking into account numerous key indicators, like the amounts of products, numbers of orders, order fulfillment rates and production capacity utilization rates," said Wei Fan, director of machine learning at Lenovo Research.
The solution has already improved key performance indicators, including increasing the LCFC facility's order fulfillment rate by 20 percent and productivity by 18 percent. Flexibility is key, especially during the unprecedented challenges of the past year, so the AI engine can carry out large-scale collaborative and multi-objective tasks. Need to accommodate a large, urgent order? This customizable production planning platform supports real-time adjustment and configuration according to users' production objectives. In line with changes in demand and production environment, users can set hyper-parameters, such as the priority of each manufacturing segment's goals.
By working closely with experts at LCFC, Lenovo Research managed to integrate algorithms with additional scenarios and expertise, and as a result, for the first time in the industry, deployed AI technology to large-scale production scheduling operations.
"The new phase of the digital economy lies in the digitalization and smartification of industries," Rui said. "This is an area that holds great potential for new business growth."