With the most successful fiscal year in Lenovo's history complete, we sat down with our business group leaders to hear how they will build on that success in the year ahead and where they see opportunity for further growth.
Clear themes emerged across Lenovo, both in terms of last year's strong performance and the confident outlook on the year ahead. They include:
Offering as-a-service, integrated solutions (linking hardware, software, and support)
Diverse portfolios, from pockets to PCs and edge servers to clouds
Growing market opportunities from digitalization and transformation trends
Increased investment in research and development
Growing solutions for hybrid and cloud-based enterprises
Prioritizing sustainability across products, services, solutions, and operations
Global resources tailored to local markets
Agility in rapidly adapting to fast changing, unpredictable global events
Read on for insights from:
Ken Wong, Executive Vice President and President, Solutions and Services Group
Kirk Skaugen, Executive Vice President and President, Infrastructure Solutions Group
Luca Rossi, Executive Vice President and President, Intelligent Devices Group
Ken Wong, Executive Vice President and President, Solutions and Services Group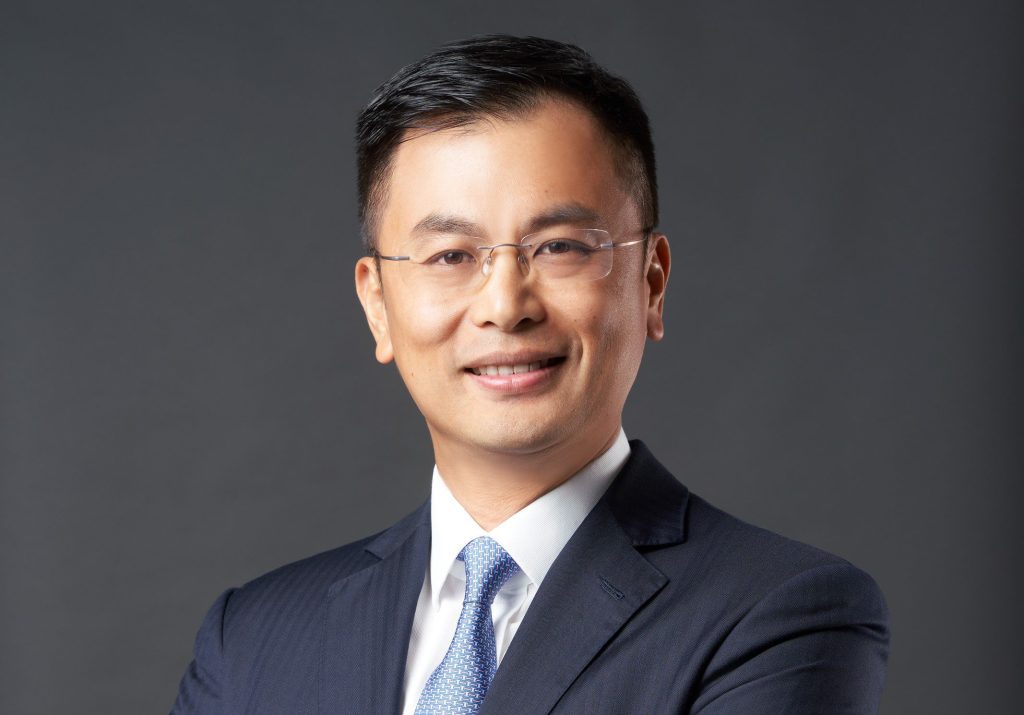 What is your outlook on IT service spending for the year ahead?
As more and more companies embrace New IT of Client-Edge-Cloud-Network-Intelligence to support their digital transformation, we have seen three market trends driving customers to increase their spending on IT services.
First, growth in Digital Workspace Solutions as a result of increasing adoption of the hybrid work model. This will be a $86 billion market by 2024, according to industry studies. Such studies also show that 38% of business leaders plan to support a permanent shift to hybrid work as we emerge from the pandemic, which will require more services including Premier.
Second, the shift to the hybrid cloud environment continues to gain momentum. Enterprises clearly want to tailor their cloud solutions so as to provide the best possible balance between business needs and budget, yet also maintain agility and security. Hybrid cloud will be a $145 billion market by 2026, according to industry research, and we see demand for our hybrid cloud solutions continuing for the foreseeable future.
Third, we see rising demand in sustainability services. These include IT asset disposition and refurb services, a market expected to reach $21 billion by 2025. We now have a comprehensive portfolio of sustainability services to address customers' needs from pocket to cloud.
How much will SSG contribute to Lenovo's revenue and profitability in the next 3 years?
SSG is one of the primary growth engines for Lenovo with revenue growing at 25% or more year-on-year every quarter since SSG was created. Even better, SSG accomplishes this while still delivering a margin profile that exceeds the overall group.
To ensure this growth trajectory continues in the coming years, we are investing in people, processes, and product offerings. For example, Lenovo is doubling its R&D investments over the next three years, with a significant portion of that going into new internally developed intellectual property for our solutions and services portfolio. With analysts predicting services to be a trillion-dollar market, and strong market growth also predicted for solutions, we see no reason why we can't continue our rapid growth and high margins.
How dependent is SSG on continued strong shipments in the IDG and ISG groups in order to continue its strong growth?
I often say that SSG is the glue of Lenovo. And the hardware and infrastructure businesses are central to Lenovo's service-led transformation.
Among our three services pillars, Support Services is more tied to the growth of hardware sales, as our leadership and long history in hardware gives us a distinct advantage in delivering seamless IT solutions and services. In fact, we continued to see improvement in the penetration rate for our Support Services thanks to stronger sales teams as well as our enhanced portfolio.
However, the other parts of our SSG business are less hardware dependent and both Managed Services/as-a-Service and Project & Solution Services saw strong growth last year. For Managed Services/as-a-Service, research is showing more than 90% of CIOs willing to consider new as-a-Service offerings, meaning there is significant opportunity for growth as more and more customers consider this option. And our Lenovo TruScale brands are sold through multi-year contracts with greater services attach rates.
The Project & Solution Services business, which integrates hardware, software and services for specific use cases and industries, addresses a market where the opportunity for further growth remains significant. Industry specific solutions alone were a $32 billion market last year, and are growing at 17% a year through 2024, according to Gartner Consulting. In our case, Vertical Services revenue more than doubled last fiscal year, and we have replicable industry offerings for verticals such as Smart City, Smart Retail, Smart Manufacturing, and Smart Education.
We are continuously looking for opportunities to grow our solution and delivery capabilities, and that can come organically within Lenovo or inorganically through strategic partnerships and acquisitions.
Kirk Skaugen, Executive Vice President and President, Infrastructure Solutions Group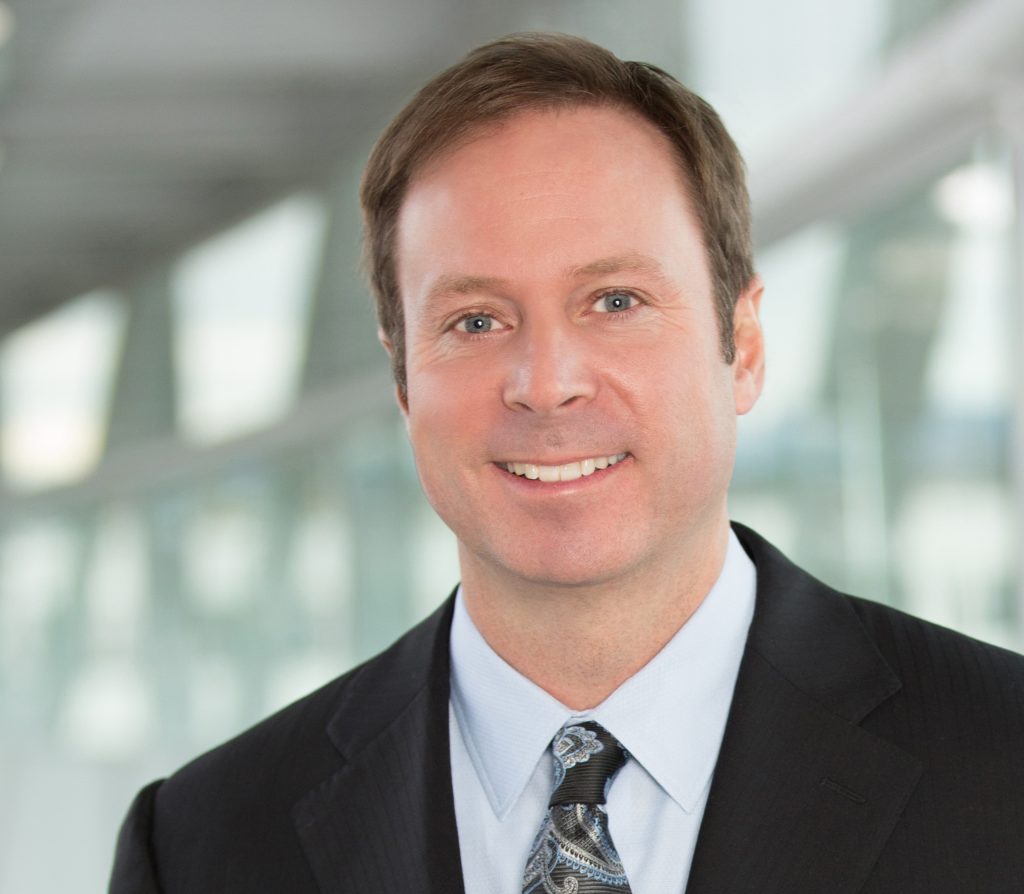 What were the key drivers to getting ISG to profitability and how do you sustain and grow that profitability?
We've been investing for some time to increase our capabilities in a number of ways. First, we expanded our server portfolio, then our storage portfolio, and then our edge-to-cloud portfolio. Now we're selling as-a-Service and going to market as One Lenovo, which means we've become a trusted advisor not just from a hardware perspective, and now have the ability to sell and service the full end-to-end solution.
As I look to how we sustain profitability, we are focused on our two segments: Cloud and Enterprise/SMB. In Cloud, we're building more and more of our solutions internally, designing them in house with our own design engineers. That typically leads to higher margins than if we're just copying someone else's designs and doing just the manufacturing of the board, or even if we're putting together other people's building blocks in a rack. So the first step to higher profitability is to do our own motherboard design and manufacturing.
The second thing we're focused on is broadening our computing choices by expanding into AMD, ARM, NVIDIA in addition to Intel. Today there are more and more alternative architectures such as GPU entering these designs, and we are able to meet more customer requirements and enhance our profitability with this more diversified computing base.
The third is we're expanding our services portfolio and expanding into hybrid multi-cloud, so that we're not just selling to the public cloud but also building solutions for customers who also want on-premises solutions.
And finally, more and more of our revenue is coming from storage and we're expanding into data management solutions in addition to server.
On the Enterprise/SMB side, we continue to have a 3-S strategy focused on attaching services, software, and storage around our server hardware. Our sales force has specialists delivering those services and solutions.  Right now we are seeing a record backlog across every one of those areas, which is improving profitability as we add these sales to our servers.
How does Lenovo differentiate itself from competitors?
At the highest level we have a full edge-to-cloud portfolio, and we're one of the few companies that has everything from the pocket to the cloud. Second, we're providing more and more solutions for customers who want greater simplicity. Third, we do have the ability to bundle and kit our solutions. Because of our global scale as well as our rate of growth, we're able to look holistically at the combined business of PC, server, storage, and phones and put together edge to cloud deals to serve that market. And we recently announced a partnership with NVIDIA to provide the infrastructure required to power NVIDIA OVX, a computing system designed to run large-scale Omniverse digital twins.
It's also important to remember that at the hardware and solutions level, we're still #1 in performance, quality, and reliability. And add to that the fact that we're legacy free, so we're not protecting a legacy storage base and are able to move to Software Defined Infrastructure more rapidly, moving our customers to the next generation of solutions that are more efficient.
Can ISG continue its strong performance in the year ahead?
One thing that gives us confidence for the year ahead is we see demand is at an all-time high. Today we have a record backlog of orders. Now, in part that's due to ongoing supply challenges, but we think given our scale we'll be able to work through those challenges better than most in the market, and will be able to consolidate share and deliver sustained profitability. We'll also leverage another strength, which is our unique ability to drive scale and profit because we're almost perfectly balanced between public cloud and Enterprise/SMB.
We've also created a ThinkEdge business unit, consolidating all the groups working on Edge into a single division to drive this new brand.  Our plan is to make ThinkEdge as ubiquitous as ThinkPad is for notebook computers.
I mentioned storage earlier and we are confident that we will grow share rapidly in the storage market. This is one area where we have a record backlog and we are confident that we not only can manage these supply issues better than our competitors, but that we can continue to grow our storage business.
And as Lenovo continues our services-led transformation, Services will be an even more important driver for us. Services already is growing faster than any other part of our business.  We continue to expand the as-a-service offerings under TruScale to be even more agile for our customers.
Overall, just as Lenovo products go from the pocket to the cloud, ISG has one of the industry's broadest smart infrastructures portfolios. And as Lenovo doubles our R&D investment over three years, ISG also will accelerate our investments to capture demand all while working to help solve humanity's greatest challenges.

Luca Rossi, Executive Vice President and President, Intelligent Devices Group
What is your outlook for the next year, particularly with regard to growing supply chain challenges and how demand might be affected?
Our record performance in the last year came in large part from drawing on our core strengths: strong execution of our clear strategy; competing based on the unique advantage of our global/local model; and our balance between R&D driven innovation and efficiency. These same core strengths will continue to give us an advantage in the years to come whether the market faces challenges or not.
Clearly, in the short term the entire tech sector is facing multiple challenges including supply shortages, pandemic disruption, severe logistics issues, geopolitical uncertainty, and higher inflation. Some of these issues will improve in near term, such as integrated circuits supply. Our ability to draw on the core strengths I just mentioned, as well as our proven resiliency, will be an important advantage as we push to continue to outperform the market.
And we remain confident – especially in the longer term – about continuing to deliver profitability growth. The hybrid work model is here to stay and that will continue to drive demand for smart devices. Other important, long-term trends that will increase demand are how more and more companies are embracing the digital and intelligent transformation trends, which in turn are driving strong commercial demand. The strong commercial demand in our mix also helps both AUR and profitability. And we will build on our smartphones success with higher revenue and profit.
You've mentioned Lenovo's focus on improving profitability.  What will IDG do to grow profitability in the year ahead?
Our goal remains to maintain out market leadership in PCs by driving premium to the market growth and expanding our industry leading profitability.  I mentioned that the market for commercial PCs is strong, and that represents a big opportunity.  The trends of hybrid work and enterprises undergoing digital transformation mean PCs remain at the center of people's digital lives, but they are demanding better experiences. They want better audio, more powerful cameras, better connectivity, and excellent performance matters more than ever.
These expectations are driving growth in premium PC segments. Last year we saw year-on-year growth of over 30% in our premium segment sales, including Workstations, ThinkBook, Legion Gaming PCs, ThinkPad X1, and premium Yoga PCs. And that's why we will continue our strategy to invest in innovation in premium segments and extend our leading position in PCs.
So how will you expand beyond PCs in the upcoming year and over the next 3 years?
Last year we made tremendous strides in expanding our business beyond PCs. As fast as our PC business was growing to reach record levels, our other businesses grew even faster and now account for over 18% of our IDG revenue.  A real star was our Mobile business, where revenue outgrew the market by almost 30 points and we had our best operating profit since the Motorola Mobility acquisition. In fact, operating profit more than doubled year-on-year.
This success in Mobile comes from years of persistent work and investment. That includes our enhanced product portfolio, which enabled us to not only gain record market share in the Americas, but also to continue our expansion in both EMEA and Asia Pacific. We expect this business to continue its strong growth in the year ahead.
We saw solid revenue growth in Tablets last year and will continue to expand that business. Another important growth area is smart collaboration, where revenue almost doubled last year.  The combination of smartphone, tablets, embedded computing/IoT, and scenario-based solutions such as smart collaboration and smart home provide many new growth engines as we expand from computers to computing.