RALEIGH, NORTH CAROLINA, April 14, 2022 – Today, Lenovo announced that Global CIO, Arthur Hu, has been appointed to Chief Technology Officer of the Solutions & Services Group (SSG).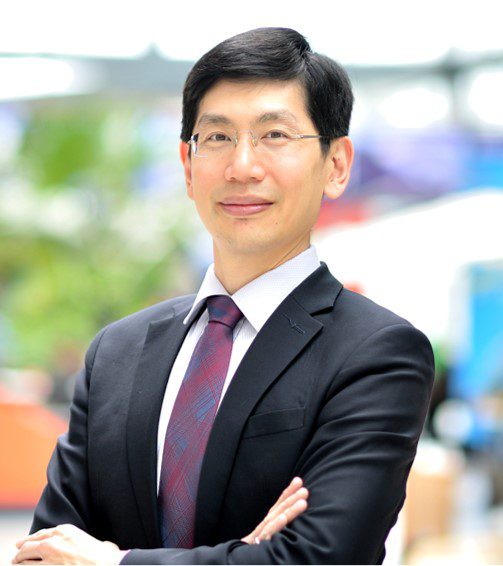 In his new role, Hu will lead the newly formed Research and Development (R&D) organization within SSG, tapped to bring new innovative solutions to the market. R&D remains a high priority for Lenovo, as Lenovo plans to expand its "New IT" architecture of "Client-Edge-Cloud-Network-Intelligence."
Hu will continue to serve as Lenovo's Chief Information Officer, responsible for company-wide intelligent transformation. Since Global IT was merged into SSG, Art will play an expanded and defining role in the evolution of Lenovo's business and IT processes, which contributed to significant Q3 profitability growth.
Since joining Lenovo in 2009, Hu has held numerous executive and operational leadership roles in the company and is a member of the Lenovo Executive Committee.
Ken Wong, EVP and President, Solutions and Services Group: "I am confident that under Art's leadership of R&D, the Solutions and Services Group will further accelerate company-wide capabilities to develop and deliver solutions most relevant to our customers. This is the perfect flywheel as we continue to build, test and use these solutions internally, before commercializing them externally."
Arthur Hu: "I'm excited to lead this dynamic team that brings together technologists and creators while also taking Lenovo's Group IT to the next level as part of SSG. New IT will power the next generation of technology services and experiences for consumers and businesses alike, and there couldn't be a better time to develop innovative solutions for our customers around the world."
Formed in April last year, Lenovo's Solutions and Services Group brings together the company's best solutions across a range of products and capabilities, and packages them into end-to-end, outcome-based solutions. Under the umbrella brand of Lenovo TruScale, these offerings are available as-a-service, providing customers with operational and payment simplicity, as well as the flexibility to scale up or down depending on their changing business needs. Built on Lenovo's decades of in-house innovation and intellectual properties, these solutions are designed to solve today's most pressing business challenges, including workforce productivity, infrastructure flexibility, and sustainability.
About Lenovo
Lenovo (HKSE: 992) (ADR: LNVGY) is a US$60 billion revenue Fortune Global 500 company serving customers in 180 markets around the world. Focused on a bold vision to deliver smarter technology for all, we are developing world-changing technologies that power (through devices and infrastructure) and empower (through solutions, services, and software) millions of customers every day and together create a more inclusive, trustworthy, and sustainable digital society for everyone, everywhere. To find out more visit https://www.lenovo.com and read about the latest news via our StoryHub.