Introducing the Lenovo Smart Clock Essential with Alexa Built-in​ and its new ecosystem docking accessories, plus updates to Lenovo Smart Frame including clever Interactive concept
It's nice to have choices when upgrading your home in a smarter way. Today, Lenovo™ unveiled the new Lenovo Smart Clock Essential with Alexa® Built-in, the latest consumer device in Lenovo's innovative smart home lineup designed to make homelife easier and more convenient. "Alexa, let's have some fun."
The Lenovo Smart Clock Essential is the ultimate smart clock for any room with exciting features from Alexa1 to help you stay connected. From setting timers, alarms and reminders, Alexa is there to help add items to your Amazon cart​ and even control your smart home with just your voice. It's easy to manage compatible smart home devices with Alexa – just look for the 'Works with Alexa' badge on plugs, lights, and more.2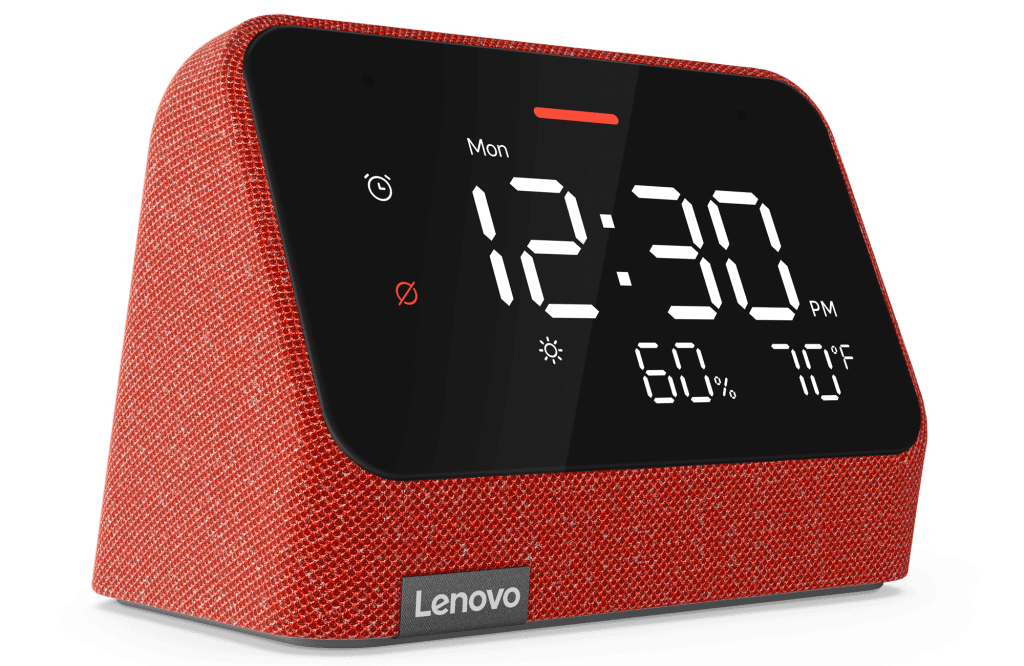 With its big and bold LED display​, check out the time and weather forecast from across the room, or just ask Alexa. Created to be the ideal nightstand companion, simply tap to dismiss an alarm or snooze and sleep better with its screen's auto-dim capability. Built without a camera and with an included mute switch for mics, the features of the Lenovo Smart Clock Essential with Alexa Built-in let you rest easier knowing that maintaining your privacy is always top of mind for Lenovo. Its organic exterior aesthetic with stylish seamless tubing is offered in two hues including Misty Blue and Clay Red3 and wrapped in a soft touch fabric that blends in with nearly any home décor. Don't worry about your phone though, we've included a full-size USB port for convenient charging and fewer cords by your bedside.
Love music? It's also a smart speaker​ for streaming songs via your Wi-Fi network4 from Amazon Music and similar streaming apps, as well as audiobooks and podcasts​. Its 3W full range speaker fires forward filling the room with crisp audio​ and good vibes. Continuously listen to favorite content around the house by creating speaker groups​, or set up a one-to-all intercom system to announce dinnertime.
Display your personal style as you showcase the time with multiple customizable clock faces, or choose from Lenovo's growing ecosystem of optional smart docking accessories5 to personalize your Smart Clock Essential with Alexa Built-in starting with the new Lenovo Ambient Light Dock.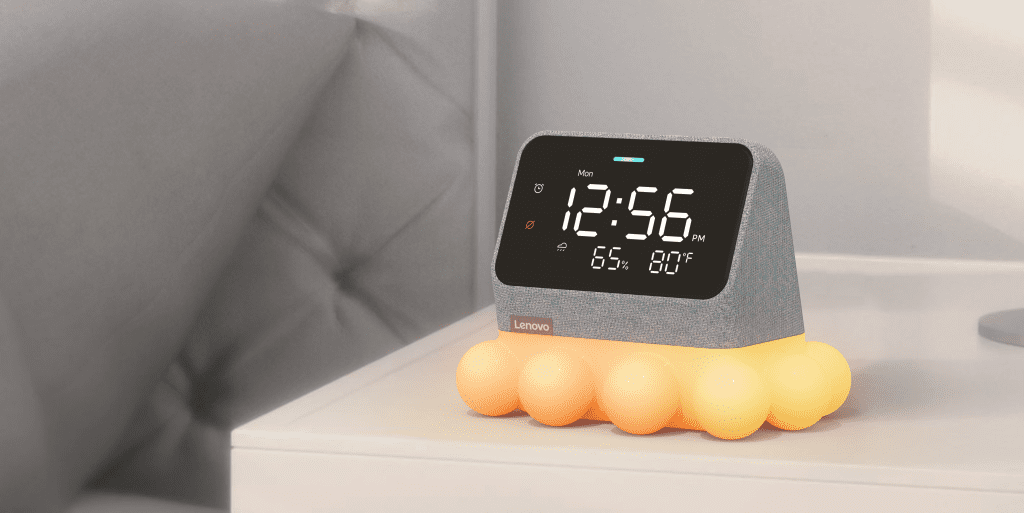 Use it as a nightlight on the clock's base to provide ambient light in the room with eight lighting modes, such as solid colors like cherry and ocean blue, warm sunset tones, gorgeous rainbow light, as well as rhythmic motion lighting with colors fading in and out for a moment of zen. To choose your favorite light setting, either double tap the top of the Smart Clock Essential with Alexa Built-in to cycle through the choices, change ambient light settings via voice command or by using the Alexa app.
These cute Squid and Sealion-inspired Ambient Light Docks expand the choices available to personalize your Lenovo Smart Clock experience, on top of the already available Lenovo Wireless Charging Dock with Night Light6 introduced last year alongside Lenovo Smart Clock 2 that helps get rid of unnecessary clutter and cords by being your night light and charging pad.
Also getting a modern refresh is the boutique Lenovo Smart Frame. Designed to help you rediscover and curate your family's favorite images to exhibit in the living room, bedroom or study, the Lenovo Smart Frame no longer requires a Google Photos account to load photos – just use your phone to upload pictures to the frame's built-in memory. Also new is the added ability to leave loved ones and roommates virtual sticky notes on the screen saying: "Good luck on your test" or "Be home at 5!" – they can be scheduled and timed, so they stay on only when you need them to be seen. The functions will also be enriched7 with support for video channels, both from your local phone library or from your Google Photos account.
If posting gram-worthy pictures is one of your passions, Lenovo Smart Frame will soon support an Instagram channel allowing people to showcase their best pictures from the platform.7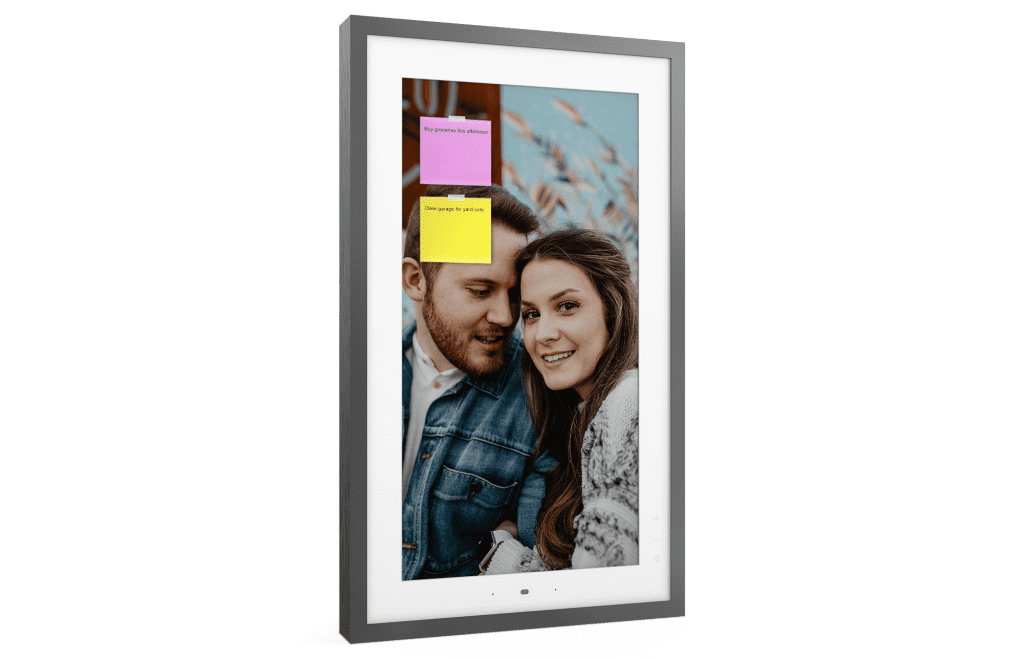 Lenovo continually invests in future innovations, and as part of what could be a growing ecosystem for the Lenovo Smart Frame is a new Interactive Activities channel concept previewed at CES®. Drafted designs seek to transform the frame's traditional fixed screen into more of a pop-up interactive experience to increase a user's well-being with a compatible fitness or mini-game accessory.5 Imagine a Bluetooth®-enabled rolling wrist ball workout tool capable of sending fitness data, stats on speed, weight of resistance force, and other challenge factors as the ball increases in speed inside the shell. This spinning motion helps the fingers, wrists, arms and shoulders gain strength – and the consumer can track their improvements live on a connected Lenovo Smart Frame. Our teams have it working, and it's opening a wide range of possible interactive expansions for the smart frame ecosystem. What a winning concept!
Visit the Lenovo StoryHub CES press kit for images and full specs and Lenovo's CES homepage for more details.
Product videos
Lenovo Smart Clock Essential with Alexa Built-in: https://www.youtube.com/watch?v=TkcjsnsJUc8
U.S. Pricing and Availability8
The Lenovo Smart Clock Essential with Alexa Built-in is expected to be available starting in January 2022 and will start at $59.99.8
The Lenovo Ambient Light Dock is expected to be available starting in Q1 2022 and will start at $29.99.8
The Lenovo Wireless Charging Dock with Night Light is available now (compatible with the Lenovo Smart Clock 2).8
The Lenovo Smart Frame is available now in North America and Australia.8
1 To use Alexa features, an active Amazon account is required. Available in select markets.
2 Compatible smart devices are sold separately.
3 Color options may vary per market.
4 Requires separately purchased Wi-Fi router and plan that may vary by location. Additional terms, conditions and/or charges apply. Connection speeds will vary due to location, environment, network conditions and other factors.
5 Optional accessories sold separately.
6 Expected compatibility of Lenovo Wireless Charging Dock with new Smart Clock Essential with Alexa Built-in starts in February 2022.
7 Software updates for Lenovo Smart Frame are targeted for release OTA 7 to the public by calendar year Q1 2022. Available in select markets.
8 Prices may not include tax and do not include shipping or options and are subject to change without notice; additional terms and conditions apply. Reseller prices may vary. On-shelf dates and color options may vary by geography and products may only be available in selected markets. All offers subject to availability. Lenovo reserves the right to alter product offerings, features and specifications at any time without notice.
LENOVO is a trademark of Lenovo. GOOGLE and GOOGLE PHOTOS are trademarks of Google LLC. INSTAGRAM is a trademark of Instagram, Inc. BLUETOOTH is a trademark of the Bluetooth Special Interest Group (SIG). Wi-Fi is a trademark of Wi-Fi Alliance. CES is a trademark of the Consumer Technology Association. All other trademarks are the property of their respective owners. ©2021, Lenovo Group Limited.