Growing up, I witnessed firsthand the daily struggles of what it is like to live with severe scoliosis. Seeing the mental and physical toll it took on my friend suffering from an 'S' shaped spinal curvature prompted my desire to empower those living with this condition. But doing so would confront me with a challenge — I was up against society's negative stigma of scoliosis, plus the superficial projections of what the word "beautiful" stands for.
It disheartens me that a vast amount of people view scoliosis as a disease, when in fact, it's a condition. Some of the best dancers and basketball players, such as Wendy Whelan and Tracy McGrady, suffer from severe scoliosis. Usain Bolt, the world's fastest runner, and Lamar Grant, one of the world's strongest men, also live with the condition. I've had the pleasure of working alongside Victoria's Secret Models, influencers and A-List celebrities that believe it would hinder their career if word got out they suffer from scoliosis due to the stigma surrounding it — which saddens me to my core.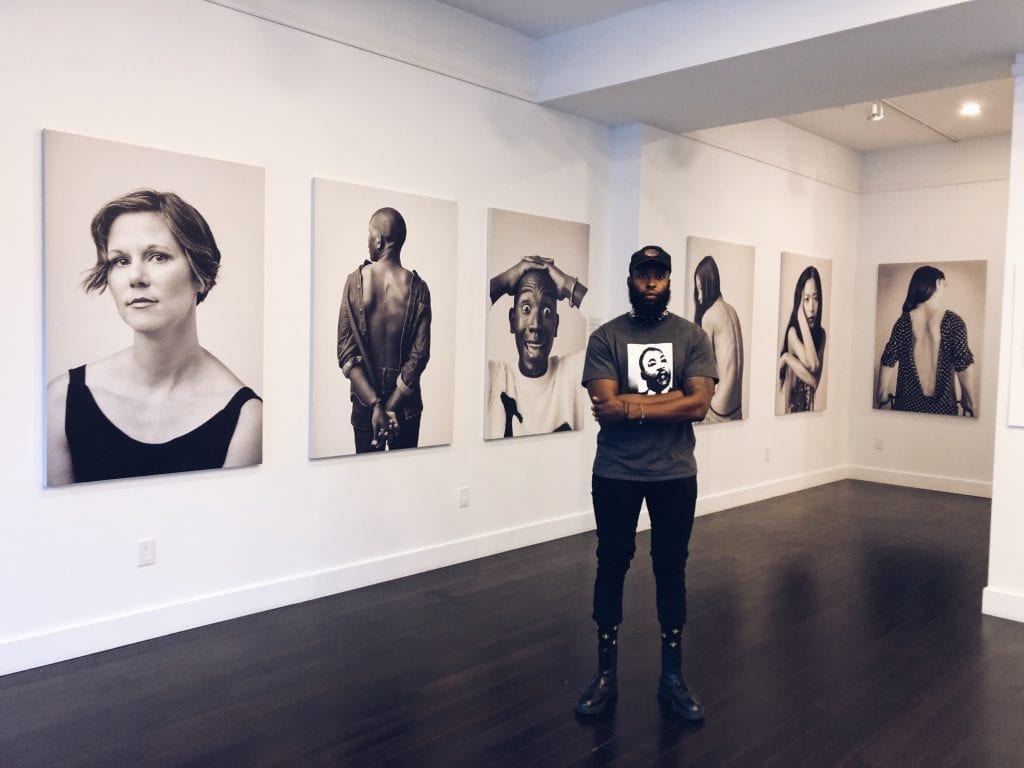 As a creative director, producer, and speaker working in the fashion, medical, and art industries, I was confident in my storytelling capability and knew I had to find a solution or do what I do best- create one. I realized I could achieve something bigger than myself by transforming people's mindsets towards the condition. I had seen ads and campaigns for ALS, breast cancer, and AIDS, but nothing for scoliosis. So, I took matters into my own hands.
In 2016, I founded the StraightForward Scoliosis Foundation (SFF), a 501(c)(3) nonprofit that raises funds for medical research through fashion and art. By creating and producing artistic, educational and innovative empowerment campaigns and mental health programs for patients, my mission is to improve the quality of life on individuals affected by scoliosis. SFF strives to create impactful projects and programs that will transform mindsets and help break the stigma of scoliosis, focusing on the artistic beauty of how spinal curvature uniquely affects the human body.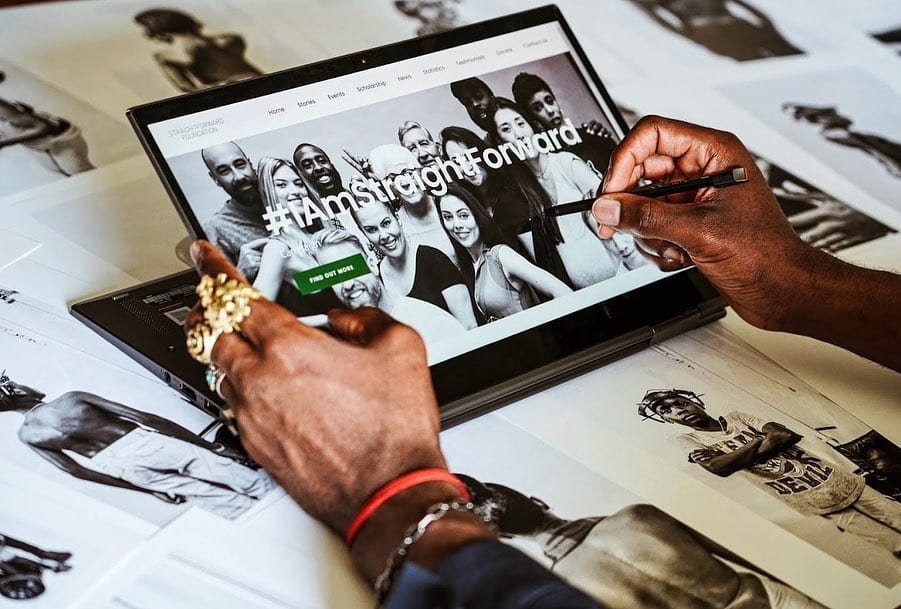 As research shows, the emotional side of scoliosis creates a high burden on people living with the condition. My organization believes in celebrating the remarkable stories of people afflicted to advance the understanding of the emotional implications, as well as creating a society where those with scoliosis feel empowered and heard. These stories include: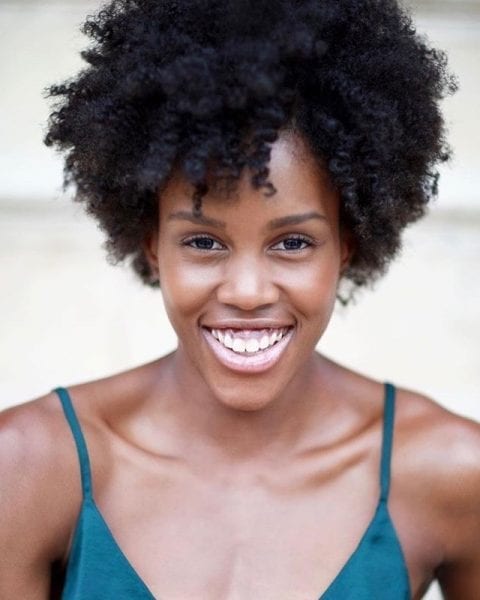 Paige Fraser; dancer, model and instructor: "Organizations like the StraightForward Foundation are so important because they allow a safe space for people like myself to share their experiences with Scoliosis. This is a hidden condition that many people deal with and suffer from, but I refused to let it hold me back. Every day I want to show that you can live a healthy life with a curved spine. Scoliosis does not define me. As a young girl I dreamt of being a professional dancer and I am doing just that. I am thankful for the art of dance because it allowed me to gain an understanding of my body and posture. Dance is healing. I hope my perseverance inspires the world. #BentButNotBroken #IAmStraightForward"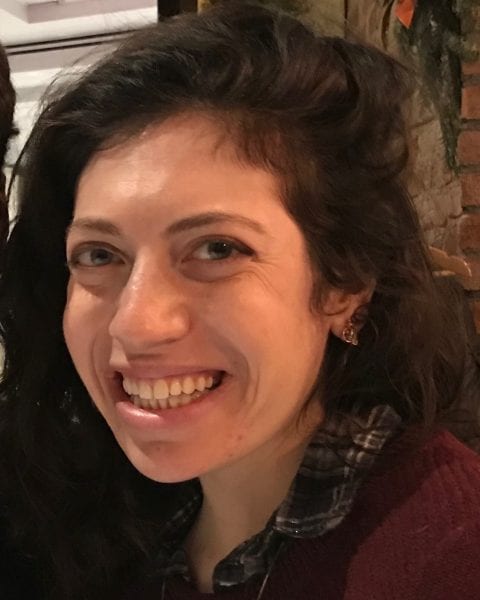 Sara Saltzman, special education teacher: "The #IAmStraightForward movement captures the essence of my journey with scoliosis. My story demonstrates my self-confidence, fearlessness, and perseverance. When I was 12 years old, I decided to have surgery to correct my curve. Since the surgery, I have pushed myself both physically and mentally with the support of my family, friends, doctors, trainers, and therapists. Over time, I changed the narrative from 'I can't do that because I have scoliosis…' to 'I can do this. I'm stronger than I think.' I continue to teach children at school and summer camps, exercise, and travel around the world. When people see my scar, I know it shows an inner strength that is only growing stronger."
Spreading awareness through art, fashion and design
To help spread awareness and educate individuals on the beauty and severity of scoliosis, I've leaned into my creative side and have depended on the arts to do the talking for me. I have photo and art exhibitions around the world that highlight and tell the stories of influential advocates. I've designed empowerment jewelry pieces in partnership with ALEX AND ANI, which, to my delight, sold out numerous times within a few short weeks. I've even creative directed a dance film with a former Juilliard Director titled 'Unbraced', which contributed to the spreading of awareness and empowerment of those affected.
Using tech to transform mindsets and breakdown stigmas
I am a massive fan and avid technology user at heart. Part of my involvement in the fashion industry is creating and styling editorials for critically acclaimed publications and celebrities, including Harper's Bazaar, TIME, Vogue, GQ, Billboard, Kevin Hart and Tyra Banks, among others. This work requires a dependable piece of technology that minimizes time spent on completion as much as possible, and that provides simple methods of execution.
Ever since receiving my Lenovo ThinkVision Curved HDR Monitor, I have significantly boosted my productivity level and presentation skills — from daily basics like checking and replying to numerous emails containing large documents, to more advanced tasks such as editing short films, designing products, creating visual mood boards and building out 3D virtual galleries.
Technology has allowed me to entertain, better connect and educate my audiences through innovative presentations and in-office meetings. I have been able to display images, films, graphs, data and comparison charts during a wide variety of meetings — from morning meetings with colleagues to evening appointments with doctors to discuss new medical campaigns. I have been able to flawlessly navigate through every aspect of my life, especially in business.
The future is bright for SFF. We recently launched our 'Pay It Forward with StraightForward' scholarship program, that is devoted to helping individuals living with scoliosis achieve a better life through higher education. We believe that scholarships are an investment in the future.
In addition, we plan to execute a few global surgeon trips a year. These surgeon trips are designed to improve the healthcare and mental health of patients living in underprivileged communities around the world by providing free surgical and medical care, and training for local medical professionals. My wish is to confront the stigma around scoliosis head on, ultimately helping society understand that no matter the adversities a person is faced with, one can still thrive in life.
Follow us on Instagram (@stylemarcusjohn) to be a part of my #LenovoInnovators journey, and support the StraightForward Scoliosis Foundation's mission of breaking the stigma around scoliosis.