It's nearly impossible to conceptualize a world without technology. It's even more difficult to imagine today's world without it.
In a big or small way, the pandemic has changed everyday life for most people. Forcing us to experiment with different lifestyles, develop new habits and skills we otherwise wouldn't have and rely on technology in a way we never needed to before.
As this year's annual CES will demonstrate, we've all had to adapt and incorporate tech into each of our new "everyday realities". What was optional two years ago is now essential for billions of people around the globe.
From working remotely, hybrid teaching and learning, to staying connected with friends and family, tech has transformed the way we all live, learn, connect, work and play. 
We asked our Lenovo Innovators to share how their daily lives have changed in the past year and how technology enables their new everyday reality.
Transforming the way we live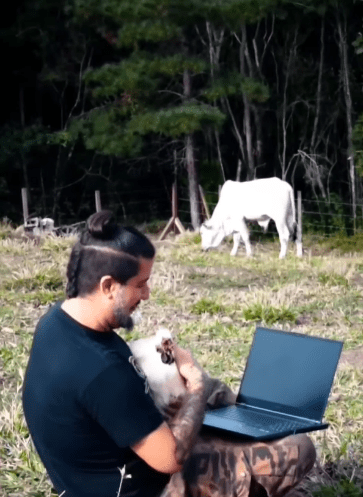 Animal rights activist and vegan chef Ivan Di Simoni relies on tech to create video and lecture content focused on veganism, cooking, and animal sanctuaries. "I have found technology to be the perfect tool for streamlining my workflow and producing higher quality content, resulting in increased awareness for animal rights and healthy cooking. My Lenovo tablet and laptop are perfect mediums in which to share my thoughts as an animal activist with the world in hopes they too can join the fight for a less apocalyptic future."
Transforming the way we learn
Educators were among the most impacted by the pandemic. As such, Dr. Maricela Becerra knows as well as anyone how tech has helped make teaching and learning more accessible. The college professor has fully embraced the "next reality" by tailoring her classes accordingly. "I think one of the most important roles of technology in my life now as a professor is the opportunity to take my classroom with me anywhere. And the ability to create a virtual classroom with different materials and various ways of engagement for my students. I was trained to teach in person in front of a group of students, and now I know that I can also teach through a video, podcast, or even a carefully curated module. And most importantly, my students also have that flexibility. I definitely value the personal aspect of my job, but I also embrace the ways in which technology facilitates these connections and participation."
Technology has also made it possible for the founder of The Conservationist Collective, Carissa Cabrera, to educate her audiences and further evoke listener participation through the launch of the newest season of her podcast, Sustainability & The Sea. "Our work simply cannot be done without technology. The Conservationist Collective demands an internet connection to fulfill our mission. Anyone can learn from and find an environmental community through our platforms, technology is required. Our tech tools from Lenovo are what enable these media materials to share our conservation messaging. Whether it's producing a short film or editing an educational graphic, technology is what makes it possible."
Transforming the way we connect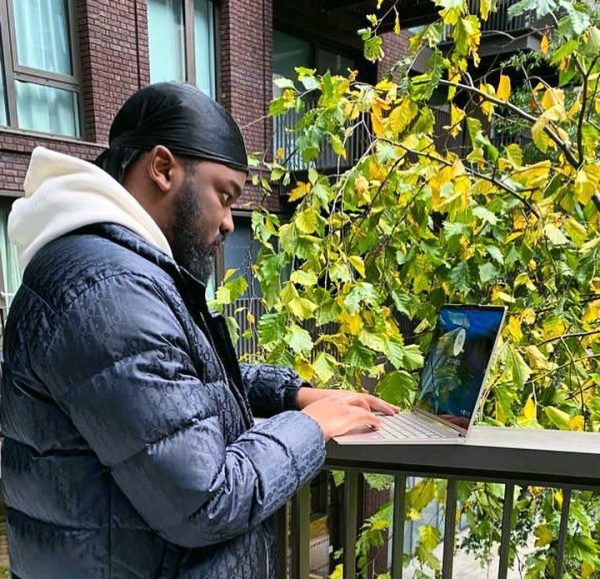 For some, tech has transformed the way they connect with their communities. Author and youth advocate Jeremiah Emmanuel relies on technology to promote and tackle several inequalities, from housing and education to employment and the criminal justice system. "Through technology, I'm able to reach and inspire communities I work with across the UK, helping underprivileged youth realize their full potential."
Connectivity helps enact change. For marine scientist and shark conservationist Gádor Muntaner, technology plays a key role in creating community awareness of our oceans and its creatures. "The biggest challenge for me was working far from the sea, from my 'office'. However, I realized that there are many things that can be done remotely. Now I give workshops on sharks through Zoom or similar platforms, I do live virtual chat sessions with experts on different topics, and I use social networks even more to bring people closer to the unknown underwater world."
As wildlife biologist and filmmaker Roxy Furman can attest, technology brings people together for a common good. "I quite literally couldn't do what I do without technology. I use technology in every stage of the production process, from research and planning, to out in the field filming, editing, and then distributing content. It has allowed filmmaking to become accessible to so many more people, and for films to have a much greater impact, as they can be viewed anywhere in the world. It has meant that more stories can be told and shared, facilitating learning and understanding of different perspectives, making them a powerful tool for creating change."
Transforming the way we work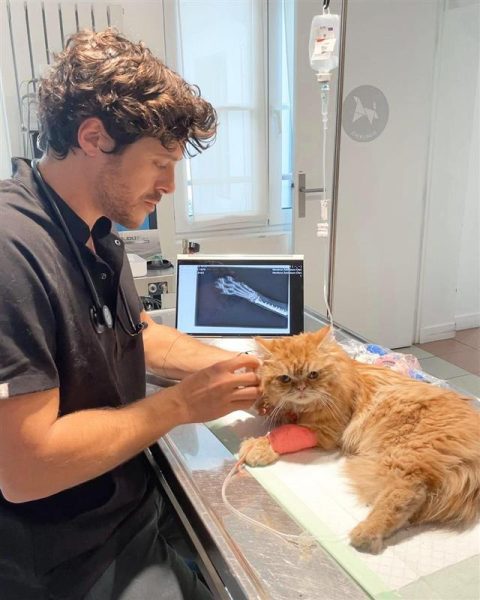 The role of tech in one's profession has become increasingly fundamental and has even kept businesses afloat during the past two years. Just ask Leigh-Kathryn Bonner, who turned to tech to pivot her business model and establish a virtual footprint for her company, Bee Downtown. "There was a massive learning curve for us to create and implement an entire tech focused division of Bee Downtown. However, our greatest challenge turned out to be our most positive change. By integrating technology and virtual experiences we were able to offer employee engagement experiences to more employees at our partner corporations than ever before. By quickly adding a tech focus to our company we were able to retain every partner we had and even amidst the pandemic grew almost 50% in just the last year alone."
Technology also plays a vital role in any medical professional's career, Dr. Sylvain Hawawini noted, "The main aspect this year for veterinarians is definitely the emergence of telemedicine. It became an effective, convenient way of delivering care with strict rules. This allows us to develop routine care and follow-up for chronic diseases and create closer relationships between vet and pet owners. Today, owners expect telemedicine as an option, especially with the rise in millennial pet ownership."
For others, the pandemic presented an opportunity to expand their careers digitally. This was the case for India's first MotoVlogger, Vishakha Fulsunge, who began investing her time in gaming once her ability to travel became limited. She started her second YouTube channel called GamerGirl, where she's shared her love for live streaming and providing gaming techniques and best practices. "Being a Travel Vlogger and a Gamer, my work was on the go due to digital technology. With video meetings, it became easier and faster for me to securely connect, communicate, collaborate with my clients within the country as well as overseas. Celebrating and wishing through video meetings from anywhere was a really fun and enjoyable moment."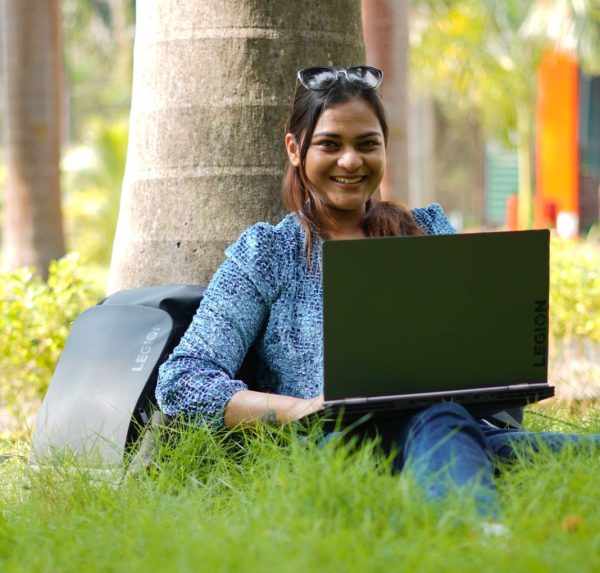 Transforming the way we play
As a longtime gamer and enthusiast of all-things coding and programming, the absence of tech in Kati Dietzsch's life is simply incomprehensible. "Technology gives me flexibility I otherwise wouldn't have. I can work from home, in the office, even while traveling. Conferences or hackathons took place online, which means I could join a lot of events worldwide I would have missed if there wasn't an online format. And I can meet friends and family online even when it's not possible to meet them in real life."
Whether it's saving shark populations, tackling inequalities, or gaming for hours at a time, tech's role in our lives is more prominent than ever before. As these Innovators have demonstrated, everyone's "everyday reality" has changed in some way due to the pandemic. With technology as a catalyst, the power to drive change, solve the world's problems and uplift communities has never seemed more possible.
Tune into CES 2022 to learn more about how technology has, and will continue to, transform our "everyday reality". And follow along with our Lenovo Innovators to support their missions.