Lenovo has a long-standing legacy of transforming what's possible and serving the world through smarter technology and solutions. We believe that investing in the next generation of thinkers is essential to fulfill our vision of bringing smarter technology for all. Launched ten years ago, the Lenovo Scholarship Program has been our global initiative to help our employees' children reach their academic and career goals.
Lenovo employees are committed to creating a smarter world, and they're raising a new generation of thinkers to carry that mission forward. Since opening the program in 2010, we've awarded $1,000,000 in scholarships and gifted 140 new PCs to the incredible students – or, as we call them, Lenovo Scholars – of our hardworking employees across the globe.
In honor of a decade's worth of scholarships, I sat down with four Lenovo Scholars from around the world, each at different stages of their academic and professional careers, to learn more about their journeys.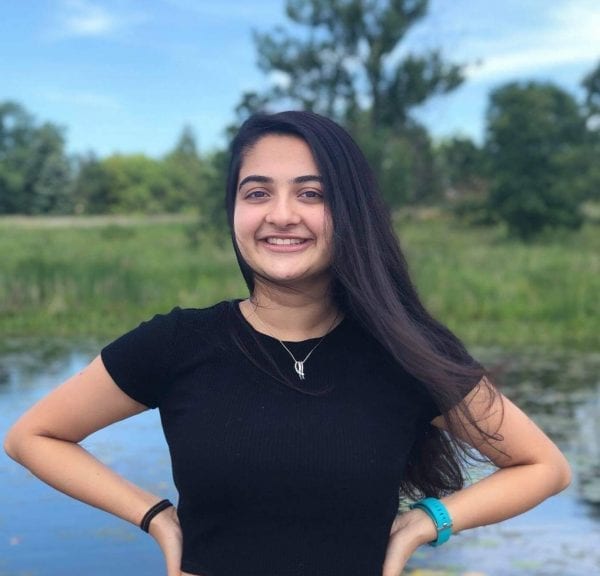 Starting with one of our most recent Lenovo Scholars, I met Richa Shah, a sophomore pre-med student at Northwestern University in Illinois. She's currently completing her undergraduate studies in hopes of building her career in allergy immunology. "My brother is allergic to basically everything, but it's been interesting to learn from his experience getting a two-year round of allergy shots. At the start of my college career, I wasn't totally sure what medical specialty I wanted to follow, but this summer I got to do an internship with an allergist, which really gave me a lot of direction on top of my brother's experience."
Her father Bhavesh, who serves as a portfolio operations director for our mobile business, notices that Richa's scholarship has been an extra push to continue doing well. "It's funny, actually," Richa laughs. "I was at the office with my dad when he got the email that I got [the scholarship]!"
"My scholarship has been a good motivator," she says. "I thought to myself, 'I've got a scholarship now; I have to put it to good use.' In 5 years, I see myself doing more research in allergy immunology to pursue my residency. I also hope to take a gap year after earning my undergraduate degree to volunteer somewhere like the National Institute of Health or Americorps to get more experience before beginning research at medical school."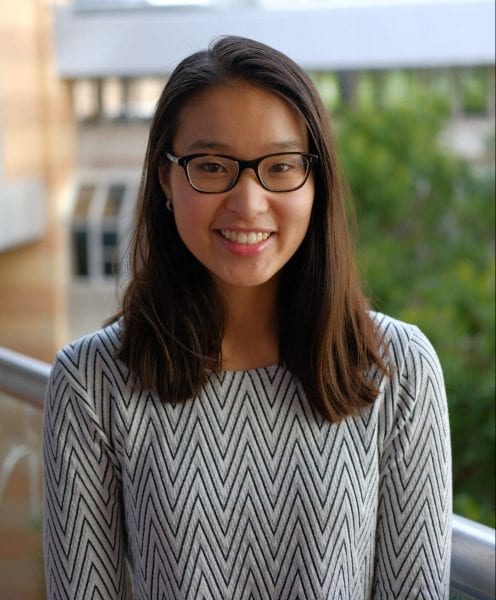 Jessica Fung, a financial services consultant in New South Wales by day with a heart for learning about new cultures, earned her first Lenovo scholarship in 2015. Known as Jess, this two-time Lenovo Scholar spends her free time learning everything she can about the world around her (although in 2020, that "world" has really been as far as she can get in a day's drive!). "The scholarship helped me study abroad," Jess explains, "which was a great opportunity because – how often do you get to take six months out of your life to just go and study somewhere else? You're still learning, but also experiencing different cultures!"
Her eye for adventure expands beyond the simple joy of trying new things; Jess aims to make her mark. "I'm passionate about making an impact in the world, helping the people you wouldn't necessarily always think about. There's so much more to life than just your 9-to-5. I tell myself, the world is my oyster! Down the line, I'd love to work abroad and start my own business, or develop a product that I can donate, to help communities in less-developed countries. I think that would be the ultimate purpose in life – just helping people beyond yourself."
Being part of something larger than oneself has been at the core of our next Lenovo Scholar's journey. Also a two-time scholarship recipient, Mattia Pastore has leveraged his scholarships to lighten the financial burden from his parents. Mattia's mother, Carla, Executive Director of IT in our EMEA region, notes that "getting financial support was a good driver to be responsible for his college costs and own his future." Even more, he's been able to help others take ownership of their futures – Mattia's scholarships helped free his ability to start his own business his sophomore year of college.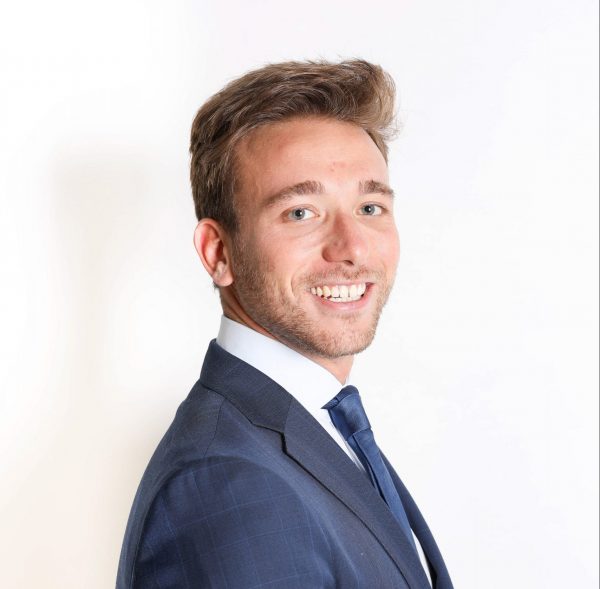 The idea came through Mattia's own experience while participating in a foreign-exchange program to take his senior year of high school in the US, after which he decided to continue his university studies in the States. He couldn't help but notice the stark difference between the college application process in the US versus in his home country, Italy. Mattia explains, "It is extremely hard to apply to universities in the US, but American students have college counselors in their high schools and many even have private tutors. That wasn't really present in the Italian market, and that was a big problem. Through [my business], we guide students through the selection, examination, application, and transition process to universities anywhere in the world."
Today, Mattia is completing is MBA at London Business School while running his business, and now he's also managing a nonprofit organization that he and a friend co-founded this past spring to provide free tutoring services to Italian students who are faced with limited education opportunities due to COVID-19. "[My business] has been an extremely rewarding because we've had the opportunity to work with absolutely extraordinary kids – many being way, way smarter than myself. With the pandemic leaving so many students without lessons, I thought to myself, 'let's see how we can help.' We went from incubation to offering 100 lessons online in just three weeks."
Mattia's nonprofit has also established a scholarship fund, awarding their first scholarship this fall. "We are working with these amazing kids," he says, "and we couldn't help but want to give back to them, to help them in their personal growth." Talk about coming full circle!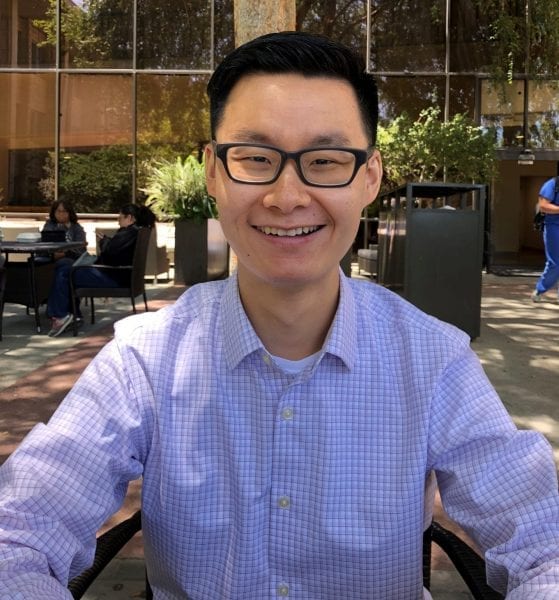 I went back to the very beginning of the Lenovo Scholarship program as I got to know Simon Chen, one of our first Lenovo Scholars, who is currently completing two fellowships simultaneously, in molecular genetics pathology and surgical pathology, at Stanford University. "I was very honored to be part of this inaugural class of scholarship recipients," Simon says. "It's affirmation that Lenovo is a company that values education and has a mission to support education."
Majoring in chemistry for his undergraduate degree, medical school the natural next choice. "I think medical school was the best decision I've ever made. Pathology is a really interesting field because there's so much to it. We manage every aspect of medical lab testing; I get to work with the all I've learned over the years and apply it to really benefit society. It's also a constantly changing field. For example, with the new outbreak of COVID, a large part of those tests involves pathology because we run all the labs." Simon continues with a smile, "I just really like what I do!"
Simon's work is more than just an impressive resume. "For me, the most important thing is that I continue to feel like what I do is interesting and meaningful. I'll graduate from fellowship training in 2022, and I see myself staying in academic medicine. As long as I can still have the privilege to work in medicine and be able to contribute to solving really important problems in healthcare, to me, I feel like that's the definition of achievement."
Earning the Lenovo scholarship was an extra push for Simon to keep moving forward. "Having the scholarship provided more motivation for me to work hard and make the most of my career. College can be so much more than an expensive piece of paper; it's what you make of it!"