A child's smile is one of their earliest expressions of joy and connection. Unfortunately for children born  with congenital ear and facial deformities, they are not only deprived of a smile, but also a healthy and joyful life from the complications that may follow. Correcting deformities with surgery requires a focused set of medical skills and specializations. While those skills may be available within the United States, they are lacking in areas that have some of the highest incidences of facial deformities. This mismatch of skills and need led Laura Quatela, Lenovo's Chief Legal Officer, and her husband Dr. Vito Quatela to create the Help Us Give Smiles (HUGS) Foundation. Through its mission, the Foundation corrects congenital ear and facial deformities of children and adults living in the Andean States, Guatemala, Vietnam and other areas of high incidence.
At the start of 2020, the HUGS Foundation (Help Us Give Smiles) had six mission trips planned to Vietnam, Ecuador, Guatemala, and Peru. Unfortunately, those plans were canceled due to the pandemic, and attempts to reschedule in 2021 failed. While 2021 comes to a close, HUGS Foundation's 100+ medical and support staff members are eagerly awaiting a robust mission schedule in 2022.
HUGS Foundation's missions are focused on locations with the highest incidence of live births involving congenital anomalies, often caused by the population's exposure to environmental toxins as a result of conflict or poor industrial planning. Many patients require multiple surgeries, so the charity coordinates with local doctors to ensure patients receive appropriate care between HUGS visits.
"When a child is born with a facial deformity, many aspects of their life can spin out of control," Laura Quatela recently shared. "Our patients have been bullied and ostracized, and frequently stop going to school as a result. Kids coming from smaller communities are rejected by their own neighborhoods. Medically speaking, babies born with cleft lip and palate inevitably become malnourished. Their mothers can't get them to breast feed because they can't attach; yet resources are extremely limited, and parents can't afford the milk needed for nourishment.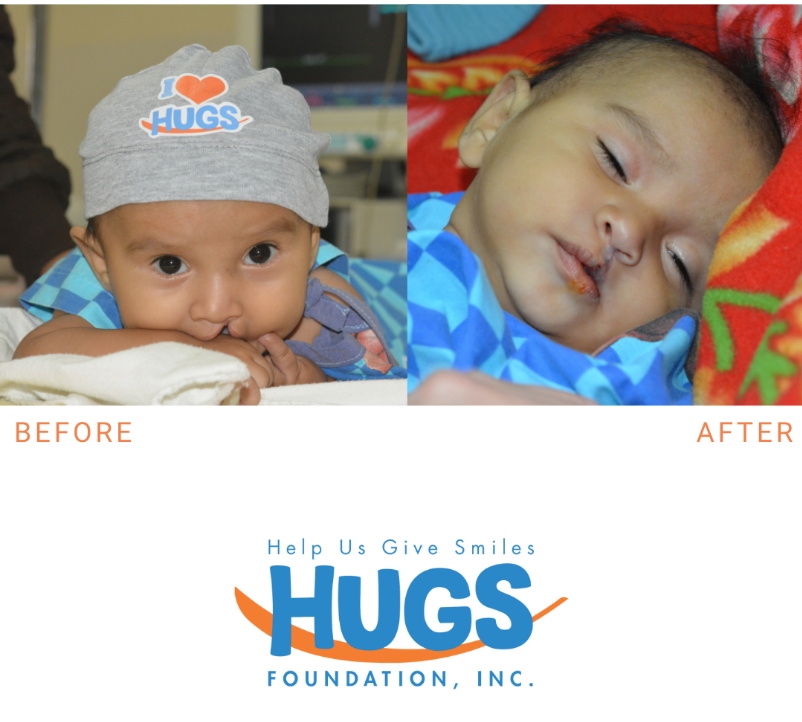 "When we say HUGS transforms lives, we mean it literally: socially, emotionally and medically. Not only is surgery transformative for the patient, but for the family also. Mothers have told us they feel like 'super moms' as their children become more secure and confident – they send pictures of their children eating, drinking and speaking better. Several of our teenage patients have said that, when they finish high school, they aspire to be doctors. Two are currently in medical school – one from Guatemala returns to our mission location every year to assist the surgical teams."
The opportunity to make such an impact through HUGS Foundation's work has kept volunteer doctors and nurses returning to missions year after year.
"I have been fortunate to serve a medical mission five times with HUGS. This is the very reason I became a nurse. I completely fall in love with our patients and their families," said Niari McFarland, a registered nurse from West Haven, Utah. "I go home after volunteering and feel like I got more out of the experience than the patients did."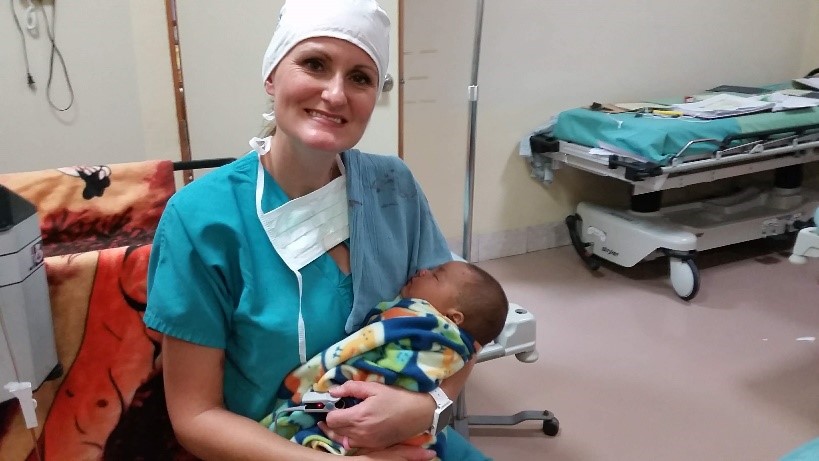 With the help of volunteers like Niari, the HUGS Foundation is working to grow its mission schedule tenfold, carrying out 50 missions per year. They hope to achieve this goal by establishing a global network of volunteer surgeons. Dr. Quatela has done the math and projects that if every facial reconstruction surgeon in the world would donate just one week of their time each year, the charity could scale to assist every child born with a facial deformity.
As a Lenovo executive, Laura also recognizes the potential for technology to further scale their missions. "As in-country technology infrastructure and solutions improve, our local teams can stay in touch throughout the year, and video chat or share pictures as our patients progress or questions arise," she said. "This enables uninterrupted service delivery when we arrive at a site."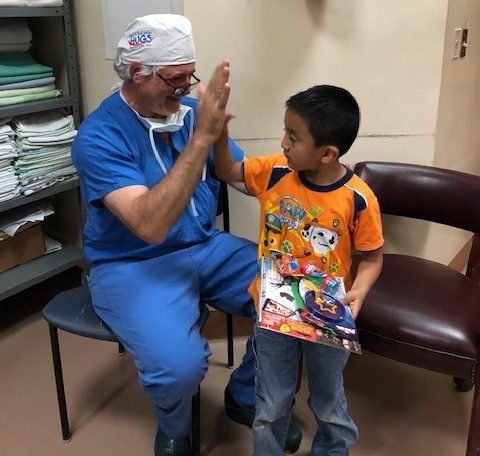 While many may have a passion to give back, Laura and her husband have overcome the hurdles of starting their own charity. "We were challenged initially to raise money locally because our work benefits children outside of the US. It was important to know our 'why' and define our mission and objectives, especially for fundraising," Laura said. "However, if you're considering starting your own charity or sharing your professional skills, I can't encourage you enough. Especially for those in demanding professions, giving back is a tremendous form of self-care."
The Quatela's work with the HUGS Foundation has been empowered through Lenovo's employee matching gift programs, a benefit that instilled Lenovo's commitment to the community for Laura. "A factor in my decision to come to Lenovo was its commitment to the communities we serve, as evidenced by the good works of the [Lenovo] Foundation."
Many employers offer matching gifts as an opportunity to amplify their employees' generosity in the community, especially during the giving season. Additionally, your favorite charity may have special matching initiatives on Giving Tuesday, allowing your gift to be doubled or tripled through the generosity of corporate sponsors and foundations.
For more information on the HUGS Foundation, visit www.helpusgivesmiles.org.