Maintaining some form of continuity in everyday life is as important as ever in a time of crisis. As so many of us observe lockdown policies or adjust to even more digital-centric interactions, we are finding new ways to create continuity and a sense of community. For many children, continuity means school.
In Italy, when the order came from the authorities to close schools nationwide during the COVID-19 outbreak, it was apparent that some schoolchildren were going to struggle to access the resources they needed to keep pace with their lessons and homework—as well as to continue with the social side of school life. Local authorities were quick to recognize this and, among others, the mayor of the Municipality of Milan, Giuseppe Sala, made an appeal asking for support in the delivery of an efficient digital learning system. He called for businesses and organizations to "donate materials and e-learning tools to schools, so that children who do not have access to devices can follow their lessons with their peers."
Milan's Councillor for Education Laura Galimberti added:
Schools have been the first institutions to experience closures, and the halting or interruption of educational activities in the places where they normally occur has forced us to re-think the educational relationship between families and schools that drives the learning process. A school is not just a building but, above all, a community created by teachers and students in partnership with families. We've discovered that schooling can be provided in new ways and in new spaces, but everyone needs to be on the same page.
Lenovo was quick to answer, donating 190 laptop PCs, not just to schools in Milan, but also in the town of Vo', in the Veneto Region, where some of Italy's first coronavirus cases were reported. Partnering with Microsoft, who provided the necessary software and educational platform, the laptops were given to 19 schools across Italy and delivered to the students most in need of them.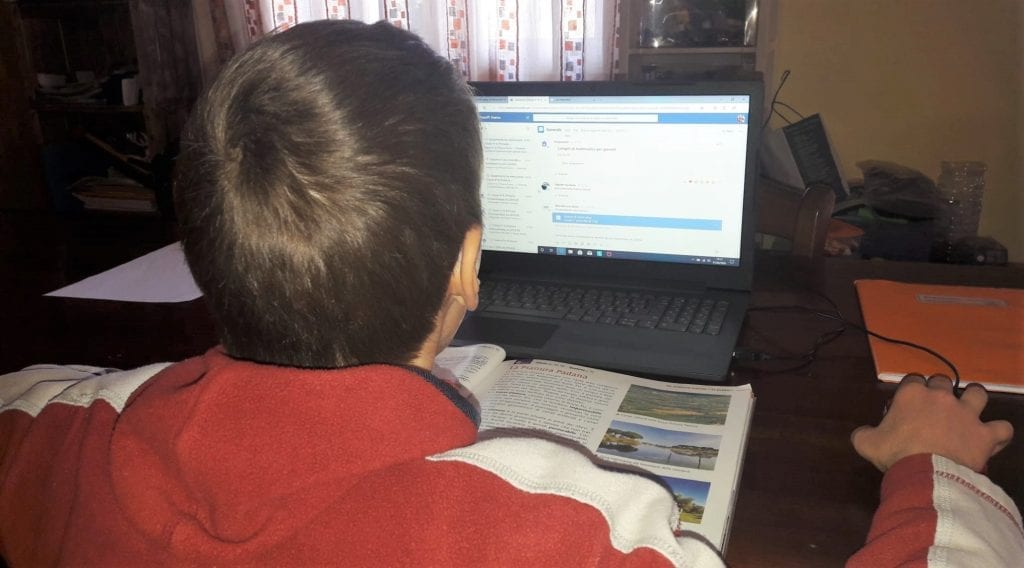 We spoke with Alfonso D'Ambrosio, the school manager in the Vo' area, who was the first to set up remote educational activities in Italy:
I manage a group of nine schools – three infant, three primary and three secondary, and at the moment we are working with the primaries and secondaries to make sure that the children can all keep pace with lessons and homework. We've identified 72 families, around 11% of our school population, who are struggling to access the remote learning services as they don't own a PC and have been unable to purchase a new one.
We have achieved what we call 'Zero Exclusion', ensuring that no student was left behind, so our first challenge was to identify and contact those families that needed help. In partnership with our teaching staff we set up a screening process in three phases; first by reaching out to families online and identifying those who did not respond. To us, this was the first indication that these families might be offline, so we contacted them directly in order to assess their situation and provide devices to those who were in greatest need. I must thank Lenovo and Microsoft for reaching out to us proactively and allowing us to ensure that not a single day of school has been missed.

Patrizia Forcato, Administrative Manager of one of the schools managed by Alfonso D'Ambrosio, added:
For me, the laptop I received from the school thanks to the Lenovo donation is extremely important, because school is not only teaching, but also administrative support, communication of rules and norms, and keeping the relationships with parents and students. Thinking about the great deal of circular letters and norms and regulations that the administrative office is sending, which need to be read and implemented within deadlines and discussed with teachers and school manager, the PC I had at the school was not suited to remote working. Now I have a light, powerful device that allows me to work efficiently.
This initiative is an example of a real synergy between the school, the families, the social services departments of the local municipalities and the business world – and to which every participant has responded with an overwhelming sense of duty and commitment. One of my teachers told me that this situation has empowered her to reassess her role as an educator and now, more than ever, she sees it as her duty to ensure that all her students can walk together on the same path of education.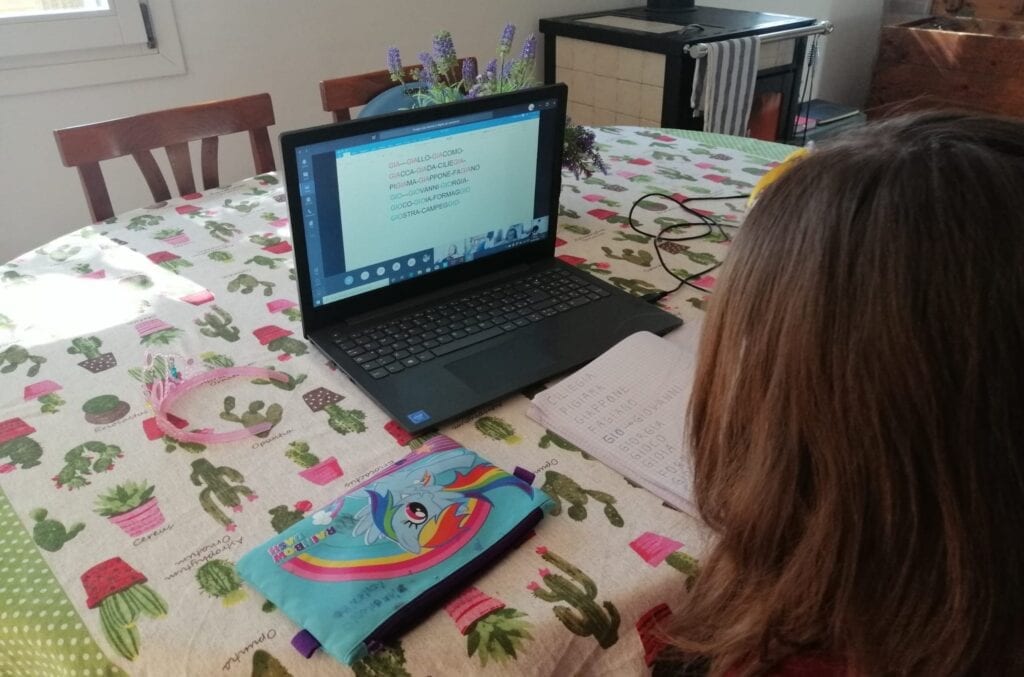 Elena, mother of a middle school third-grader from Lozzo Atestino, near Vo', commented:
I have two children and at home we had a rather old PC, through which it was hard to follow lessons. Since the school has made the new laptop PC available, we are able to follow lessons seamlessly. My son has an SLD (specific learning disability), so it was hard for us to have to keep asking the teachers for further explanations just because we could not rely on the computer. Now things are much better, the connection is strong and the audio is good; My son is very happy and can follow lessons and do his homework.
---
"Looking forward, when the lockdown is over, we will all benefit from the lessons learnt in conducting what is to all intents and purposes a real-life experiment," concluded D'Ambrosio. "We discovered the value of walking alongside our students, rather than standing in front of them or leading them from ahead, and I'm sure we'll be all the richer for having discovered a new sense of community."
As well as institutions, there are many private citizens doing voluntary work to help make the situation easier for children studying from home. Among these is journalist and tech influencer Riccardo Palombo who, through his YouTube channel, has issued an appeal to anyone who could donate a PC they were no longer using. Palombo is collecting the PCs and recommissioning them to give them to students who need them. Lenovo did not want to miss this appeal and donated 17 Miix 320 PCs. Ricardo added:
Thanks to the support of Lenovo Italia I was able to donate more than 150 laptop PCs to Italian schools. Seventeen struggling families have already received their Lenovo Miix 320s, recommissioned and specifically prepared for distance learning. Lenovo was the first company to respond to my appeal and showed care and attention in a difficult moment for our country.
At a moment in time during which we are all called to significantly change our habits, it's key for children to maintain their points of reference and, aside from their families, school is certainly the most important. Educational continuity and, more than ever, social interaction allow students to continue with their intellectual and emotional growth, and technology certainly plays its part in delivering that. Thanks to our global presence, we at Lenovo are privileged to be able to give back to the communities where we live and work.