Making mistakes may seem like a contradictory practice for a racecar company, but that is not the case for Dallara, a truly iconic Italian racecar designer and manufacturer that has produced sportscars used by the Formula 3, IndyCar, Formula 2 championships.
"Everything we do is based on the ability to make mistakes," says Andrea Pontremoli, the CEO of Dallara. "If you want to do something new, you have to accept you make mistakes."
It is in how one makes mistakes that matters, and that how is driven by Lenovo technology.
And how do you make mistakes "without going into bankruptcy?" Pontremoli asks. "Through technology, through simulations."

Dallara designs, produces and develops chassis for race cars — including star IndyCar Series teams — and also launched its own road car in 2017. They focus on 85% of what drives performance in a racecar – the 35% that's tied to weight and 50% linked to aerodynamics. Developing racecars, as you might imagine, is no small — or cheap and simple — feat.
What's more, Dallara has only nine months – eight on the design side and one on the production side – to go from a white piece of paper to a running car. At Dallara, the process begins virtually, with a Lenovo high-performance computing (HPC) infrastructure that can run compute-intensive computational fluid dynamics (CFD) and computer-aided design and engineering workloads.
With the help of a team from Lenovo Professional Services and two local technology partners, Dallara installed a NeXtScale cluster, a software-defined storage solution on Lenovo servers and ten additional Lenovo servers that serve as the foundation for its virtual desktop infrastructure (VDI) environment.
The complex supercomputing environment enables Dallara to create computerized simulations using artificial intelligence (AI) and data from sources like its wind tunnels and driving simulators — faster than ever. Through these simulations they discover how a car will behave when certain design and engineering aspects are changed.
"We can now run CFD models with 300 million cells in just 2.5 hours. Before, it used to take five hours," says Fabrizio Arbucci, the ICT manager at Dallara. "We can also now run several simulations simultaneously, so different teams and departments don't need to wait to run their analyses."
Plus, Arbucci effuses, "There's no more waiting around for graphics-heavy applications and files to load. All the processing is done at the server level rather than at the client level, so users always get a reliable workstation experience – even if they log on from a laptop."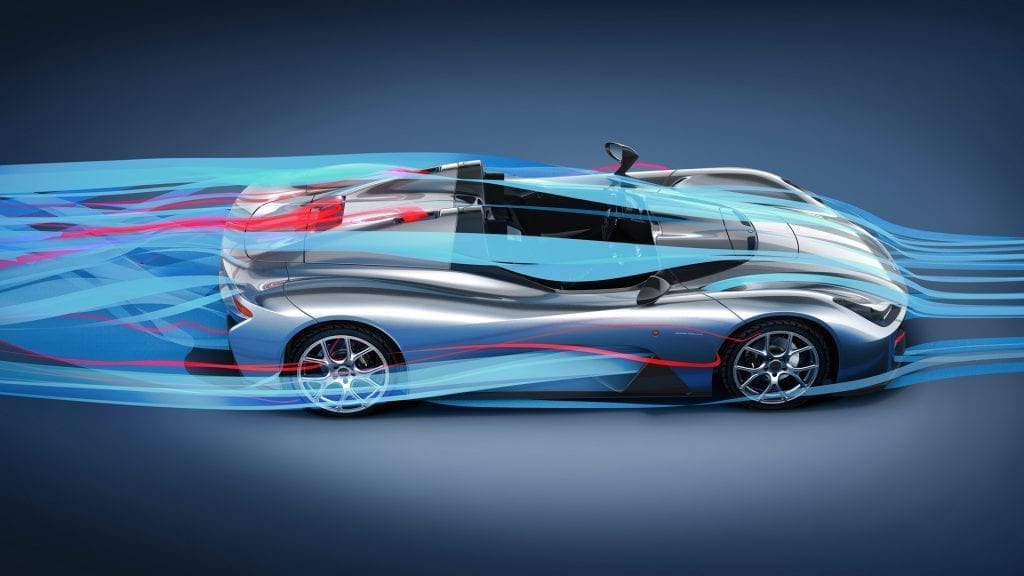 The computing power of Lenovo, in tandem with the skilled work of Dallara engineers and designers, means when it's time to produce a car, the company already knows how it will perform — without needing to test a physical model. By the time Dallara reaches this latter stage, it is all about optimization, not rote testing. This fact reduces time, cost and the complexity required of racecar design, and immensely accelerates the innovation quotient.
"Our motto is 'the pursuit of excellence'," says Arbucci, "and it's something that we take very seriously. We are always looking to make our cars faster and safer." With Lenovo, the "pursuit of excellence" has become faster and safer. A failure in the virtual world means a win for the real world.
With Lenovo, the "pursuit of excellence" has become faster and safer. A failure in the virtual world means a win for the real world.