Broadcasting a MotoGP race is an exercise in speed and agility. Within 30 seconds of a typical live broadcast, the camera might cut from a trackside vantage point to a glimpse of the crowd to a bird's eye view of the entire race and back again. The bikes move fast, and so must the team capturing it live from the circuit.
"We work like an army," says Sergi Sendra, the senior production director of Dorna Sports.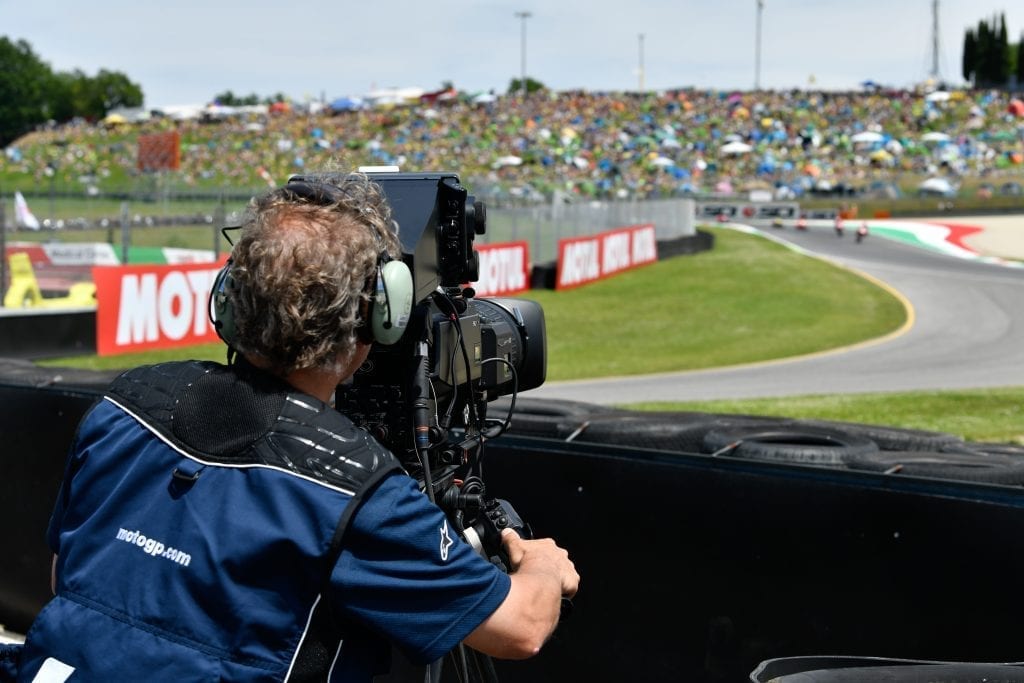 Dorna has been perfecting the art of broadcasting motorcycle races since its founding in 1988. The Madrid-based company now covers more than 60 events and 200 races across 18 countries — all of which must be broadcast live to a diverse global audience online and on television. Coverage of Dorna's premier event, MotoGP, reached hundreds of millions of people in 2019 alone.
Covering a live sporting event such as MotoGP is no small feat and in 2019, Dorna signed on global technology company Lenovo as its technical partner. Dorna staff members are now equipped with Lenovo's technology solutions and services, all of which are helping Dorna streamline its broadcasts and devise fresh innovations to enhance the viewer's experience.
Broadcasting a motorcycle race is unlike filming a typical, field-based sport. Whereas a typical American football field measures 0.1 kilometers lengthwise, a MotoGP track might encompass more than five kilometers — the equivalent of more than 50 football fields laid end to end. And every meter of track counts in a sport like MotoGP, where even a millisecond calculation can spell the difference between a disastrous crash and the winner's circle.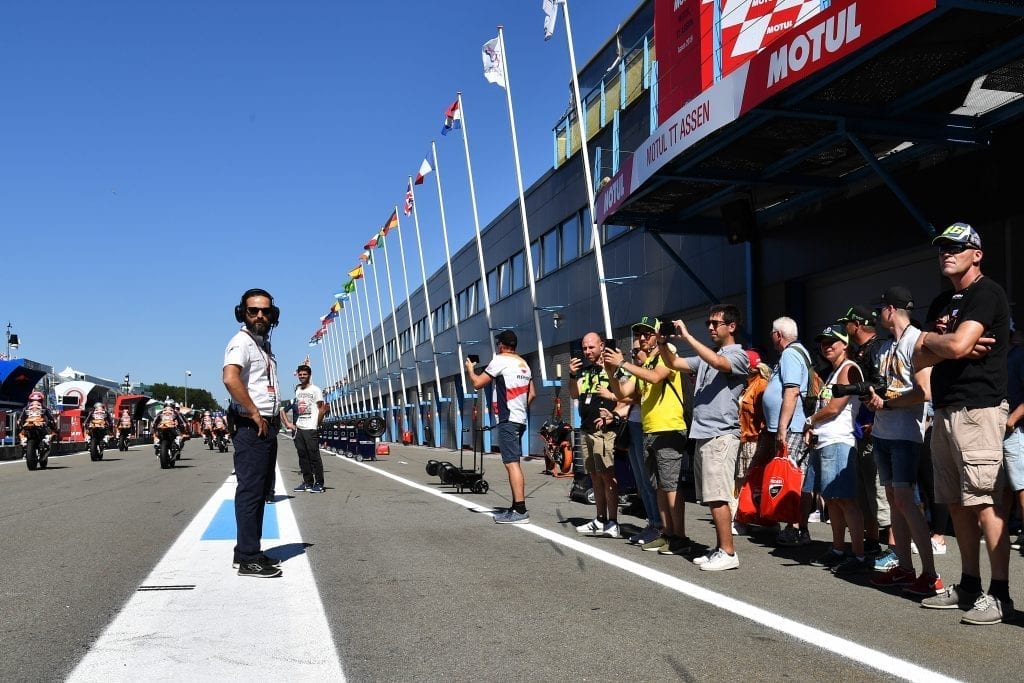 "We use more than 100 high-definition (HD) cameras every race," explains Dorna IT Director Jordi Sais. These include fixed track-side cameras, a Helicam, multiple handhelds, a super high-speed slow motion camera, and up to four cameras attached to each bike. That works out to about eight cameras for every rider on the circuit.
On top of the cameras, Dorna engineers must install 60 kilometers of fiber optic cable around the track, which must be removed after every single championship.
"We are traveling with more than 350 tons of equipment," Sendra says. "That's four jumbo planes worth!"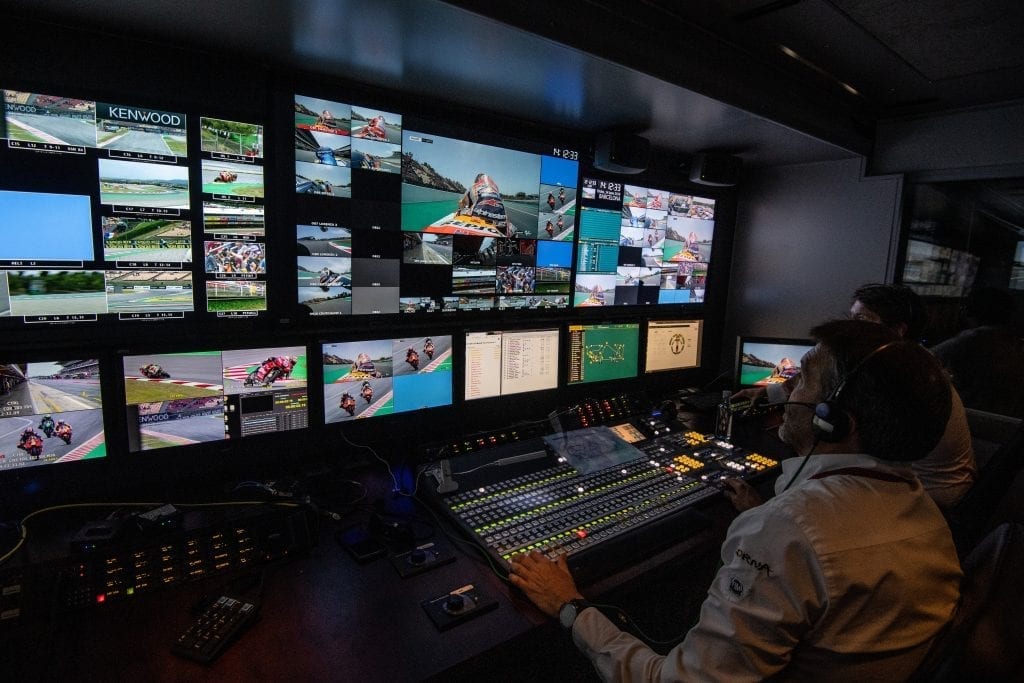 The sheer bulk of equipment can hardly be matched by the incredible amount of media generated during each championship, of which there are 19 annually for MotoGP alone. According to Sendra, every race generates approximately 12 terabytes of media, or more than 12,000 gigabytes. For perspective, a typical laptop contains between four and forty gigabytes.
Lenovo has already helped Dorna streamline its day-to-day office operations and to develop even more immersive ways for viewers to engage with the company's impressive array of tv and online content. With Lenovo's support, Dorna launched an interactive online service that enables a spectator to "edit" the video in real-time from his PC, tablet or smartphone. A quick tap on the screen unveils visual add-ons like 360-degree shots of the bike, views from the rider's perspective and slow motion.
Facilitating such advanced, interactive technology requires reliable, durable hardware, explains Pau Serracanta, Managing Director Commercial of MotoGP.
"Lenovo and Dorna share a lot of values," he explains. "We both strive for evolution year after year and constant innovation." Plus, Serracanta adds, Lenovo has consistently stood out in its involvement in and commitment to "the sports racing ecosystem," with its partnership with Ducati Corse and the sponsorship of Scuderia Ferrari.
Echoes Sais: "We use Lenovo for almost everything" — and from everywhere. "This is an extremely mobile team. We're working at home, on the track, in airports. The work we're doing needs reliable service and power.
That spirit of constant iteration and evolution has long been a driving force behind Dorna, which continues to set the standard for excellence in sports broadcasting. In the last decade alone, Dorna switched from satellite to fiber, developed 360-degree angle cameras that stream live from every bike, and — with the help of Lenovo — created smart motion tracking technology that can attach a graphic to a real-time, moving image.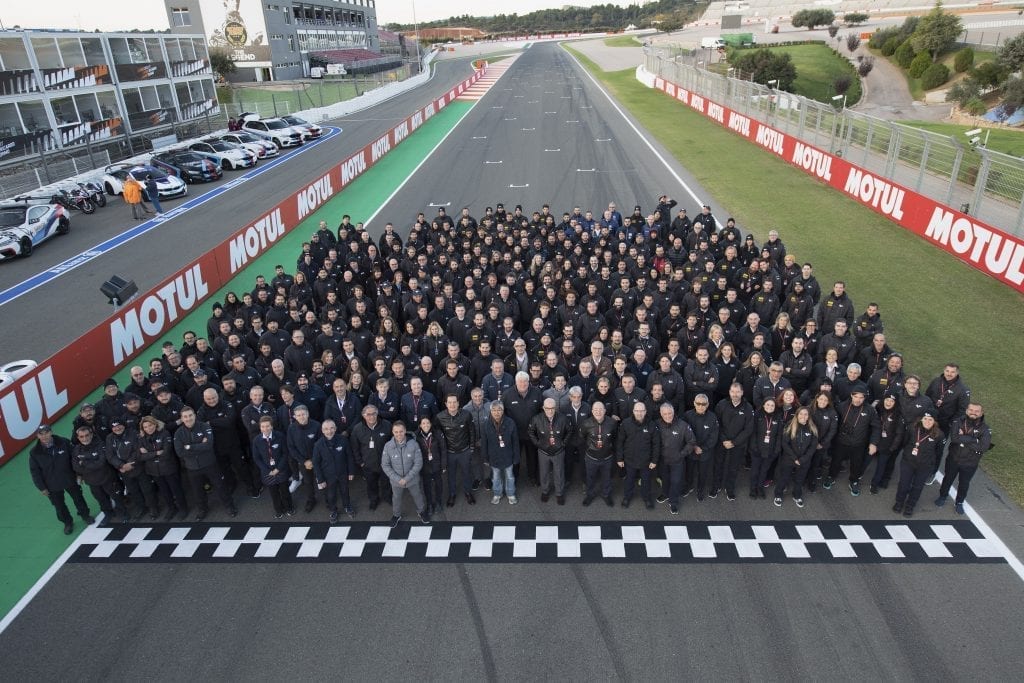 Though Dorna management can't yet reveal what they're cooking up for the coming seasons, Sendra hinted that whatever they unveil will have interactive, highly engaging elements that enable the home spectator to further personalize his viewing experience.
In the end, it is all about getting the viewer closer to the action. The crazy fast-paced drama of a motorcycle race speaks for itself.