As a global technology corporation, Lenovo has a multi-talented workforce. From financial experts to trend predictors, and software programmers to social media experts, large corporations require a wide range of expertise to run their businesses effectively. Even more important than the diverse functions is the diverse path each professional has taken to reach their role at Lenovo.
Every individual encountered unique difficulties and overcame challenges to in their career. When shared, those lessons learned can provide incredible insights for others to avoid and prevent their own challenges. This holiday season, while Lenovo promotes the many ways to give back, we'd like to share examples and tips from Lenovo employees in Latin America on how you can share the gift of experience through mentorship, and help others overcome challenges on their career paths.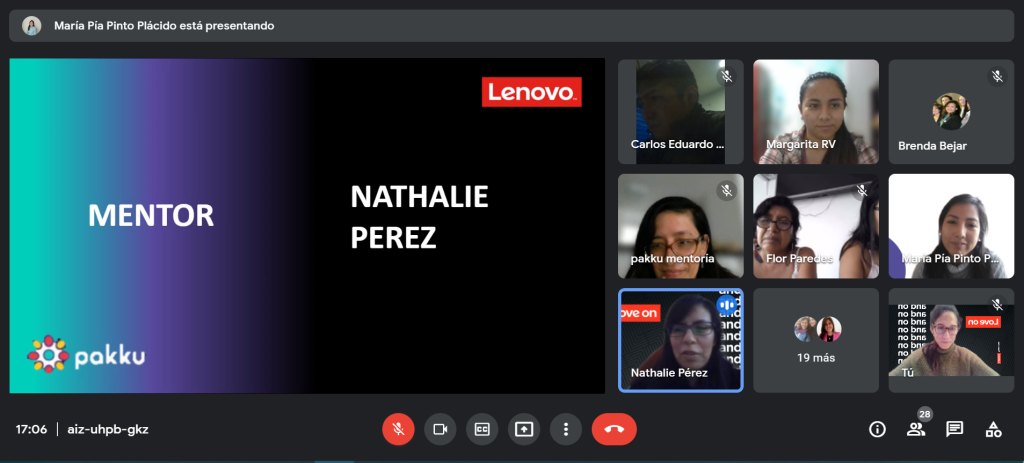 Below, Lenovo employees share their experiences and learnings after volunteering as mentors through Lenovo's partnerships with Laboratoria, Belén Educa, Pakku and United Way Latin America.
Don't underestimate the value of simple advice. The most valuable insights don't have to be the most profound.
David Delgadillo (Android Devices LAS Manager): "[It] was an amazing experience seeing that my labor in Lenovo could help other people to get interested in IT Industry, in this case, women trying really hard to improve their profile and looking for a better professional options in this field. It´s was really nice to interact with working moms that really need to leverage their families life standard."
Focus on helping your mentee build a long- term plan.
Tomás von Zuben (General Porcurement Sr Manager): "Mentoring to me, is about encouraging people to face their challenges while helping them build a plan to achieve their goals. It´s about building a connection that allows us to debate our fears and better plan our actions."
Support your mentee by pointing out their unique talents and reassuring them of their value.
Analia Gonzalez (Sr. compensation Specialist for LAS): "I am very grateful to have had the opportunity to participate in the Lenovo mentoring project with Laboratoria. It was very rewarding to use my experience to help young professionals discover their true potential, value their skills and be able to showcase it in the best way to potential employers."
As much as possible, be mindful of the unique challenges in your mentee's context.
Alessandra Scuola (Channel Manager): "I am happy to talk to young women who are preparing to enter a very masculine market and feel that I can be part of their history, positively impacting women's participation in the High Tech industry."
Don't forget the benefits of reverse mentorship.
Rodolfo Encinas (Sr. Development Manager): " This means a lot to me because of the connection we are able to make with the mentees. It is a huge responsibility for the mentor so the work has to be done with care, and it pays off the moment you feel the "click" on the moment they understood the message and are willing to bring new things to their life, or look at opportunities (and setbacks) in a completely different way."
---
Read more about ways to give back to your community on Giving Tuesday and all year long in our Giving Tuesday collection, and learn more about volunteerism at Lenovo and our Global Month of Service.