Renewed agreement maps out Lenovo's vision as one of the world's most globally recognized gaming brands
The Apex Legends™ Global Series (ALGS) is bigger than ever with eligible players in high-stakes competition from over 80 markets for a total prize pool of $5 million
Year two sees the best esports stars in the series competing on more than 400 high-performance and stylish Lenovo Legion gaming devices at ALGS event playoffs
Oct 14, 2021 – Today, Lenovo™, Electronic Arts Inc. (EA) and Respawn Entertainment announced Lenovo Legion will continue powering transformational experiences for Apex Legends Global Series esports competitors as it takes its official gaming equipment partnership to the next level.
As the world's top PC maker1, Lenovo is committed to providing high-performance equipment for top-tier competitive gaming experiences. Lenovo will provide more than 400 high-performance Lenovo Legion PCs and gaming monitors for all Apex Legends Global Series Majors – enabling the best in the world play on some of the best gaming equipment.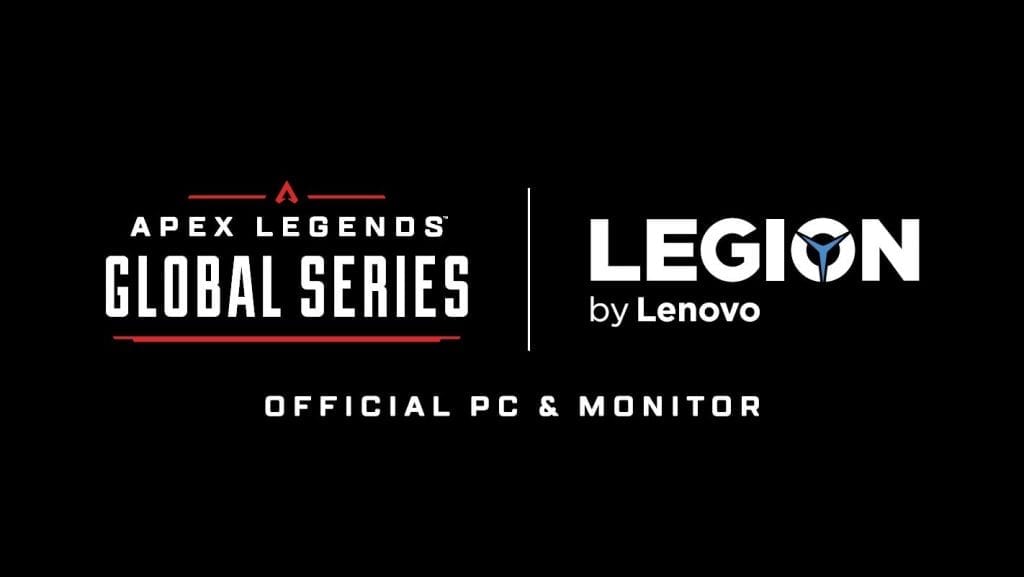 "The popularity of esports is skyrocketing and striving to be increasingly inclusive with more players forming teams – growing its worldwide fanbase to over 474 million total viewers on the edge of their seats.2 With all eyes on this competitive industry, it's now a lasting cultural phenomenon without borders," said Emily Ketchen, CMO and Vice President of Intelligent Devices Group, Lenovo. "The future of global esports will be powered by increasingly sophisticated, more immersive gaming devices like our premium Lenovo Legion lineup that can successfully accelerate a gamer's honed skills and help them win. That's why we're thrilled to once again be the official PC and Monitor of the Apex Legends Global Series."
Beyond gaining brand recognition, the partnership also means gathering user insights from the elite players gaming on Lenovo Legion products when under pressure. Those inputs will be combined with data and research captured from influencer councils and the Lenovo Legion gaming community and channeled to Lenovo engineers, designers and user experience teams to help deliver more advanced, high-performance future generation devices.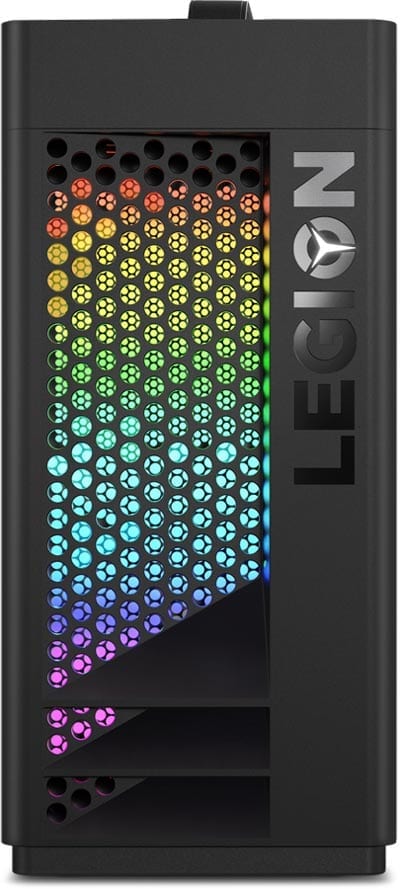 Engineered to help eliminate heat, the Lenovo Legion T730 tower serves as a stunning powerhouse with Intel® Core™ i7 overclocked processors and supercharged NVIDIA® GeForce RTX™ 2070 GPUs all optimally cooled via Lenovo Coldfront 2.0 with Liquid Cooling. Paired with an external display powered by the fastest refresh rate in the world of esports for 360Hz gameplay3, the Lenovo Legion Y25g-30 IPS gaming monitor delivers near-instant responses in the heat of battle. With NVIDIA G-SYNC® and NVIDIA Reflex technologies, the monitor is designed to help prevent screen-tearing and motion blur, as well as bring out sharp images and details during competitive play when winning and losing can depend on milliseconds.
The thick of competition season kicks off online with Split One of the Pro League on October 16, 2021, which continues on into the final series of the live championship in July 2022. The partnership is expected to run through July 2022.
For more information and updates, check out Twitch™ @PlayApexEsports as well as @LenovoLegion.
Both channels are regularly streaming a variety of content from tier one tournaments to influencers' gameplay and community challenges. In addition to Twitch, Lenovo Legion and Apex Legends are also on Twitter®, Facebook™, Instagram® and YouTube™. To try your hand at going beyond battle royale on your Lenovo Legion PC at home, download Apex Legends from cloud-based services such as Origin™ and Steam™.
1 According to the IDC Worldwide Quarterly Personal Computing Device Tracker in the second quarter, July 2021
2 Statista, March 2021, 'Survey: Esports Audience Size Worldwide'.
3 Considered the fastest refresh rate in the world available for purchase, 360Hz display monitors powered by NVIDIA G-SYNC are 1.5 times faster than conventional 240Hz displays and take full advantage of ultra-high frame rates in today's biggest titles, e.g., VALORANT, Fortnite, Counter-Strike: Global Offensive, Rainbow Six Siege, and Overwatch. For more info, visit: https://www.nvidia.com/en-us/geforce/technologies/360-hz/
LENOVO and LENOVO LEGION are trademarks of Lenovo. APEX LEGENDS and ORIGIN are trademarks of Electronic Arts Inc. STEAM is a trademark of Valve Corporation. NVIDIA, GEFORCE, GEFORCE RTX and G-SYNC are trademarks of NVIDIA Corporation. Intel and Intel Core are trademarks of Intel Corporation or its subsidiaries in the U.S. and/or other countries. TWITCH is a trademark of Twitch Interactive, Inc. FACEBOOK is a trademark of Facebook, Inc. YOUTUBE is a trademark of Google, Inc. INSTAGRAM is a trademark of Instagram, Inc. TWITTER is a trademark of Twitter, Inc. All other trademarks are the property of their respective owners. ©2021, Lenovo Group Limited.