Close your eyes; imagine you're going to the office. When you enter, you're greeted by diverse faces and smiles. You pass collaboration spaces where employees are brainstorming and critiquing ideas with each other while laughing over cups of mate. You feel welcome, included, and part of the team as you begin your daily work, and you understand how your work contributes to the success of everyone around you. For some, this work scenario may be only a dream. But in the Lenovo Buenos Aires, Argentina office, it's a dream turned reality by Nico Tarakdjian. By title, Nico is a Sales Operations Manager, but to his peers, he has been a driver of their local work culture.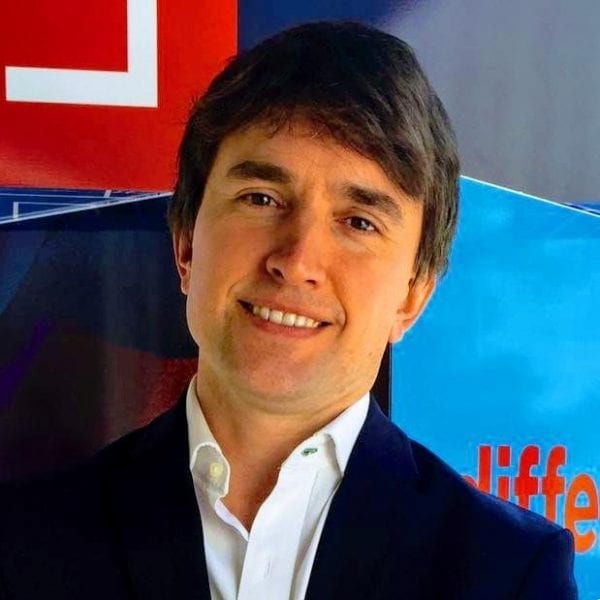 Nico was already a culture and workplace leader when Lenovo began a global culture refresh in 2017. After numerous acquisitions, merged offices, and rapid business transformation around the world, it was time to bring everyone together with one culture mindset: We Are Lenovo. This new culture would empower employees to drive business success through customer centricity, personal ownership, innovation, and most importantly trust.
Understanding that lasting culture change has to come from the bottom up, Nico began organizing employees. He identified a committee of volunteers to help him lead an employee task force, which doubled in size almost as soon as he established it. The task force got to work creating fun, caring, and engaging activities for their peers.
The activities could not have come at a better time, as the Buenos Aires office was transitioning into a new "smart" office space. To help employees adjust to the new workspace, the culture task force created networking opportunities to form cross-business unit relationships. They also strengthened community awareness by helping to lead community volunteerism efforts and awarded participation in all activities with local We Are Lenovo culture award.
The team's momentum for office collaboration quickly grew. Their networking events evolved into thought leadership forums for external customers and partners – delivering value to professionals inside and outside of Lenovo. They even created their own community engagement program with the local United Way, teaching financial literacy to underprivileged children.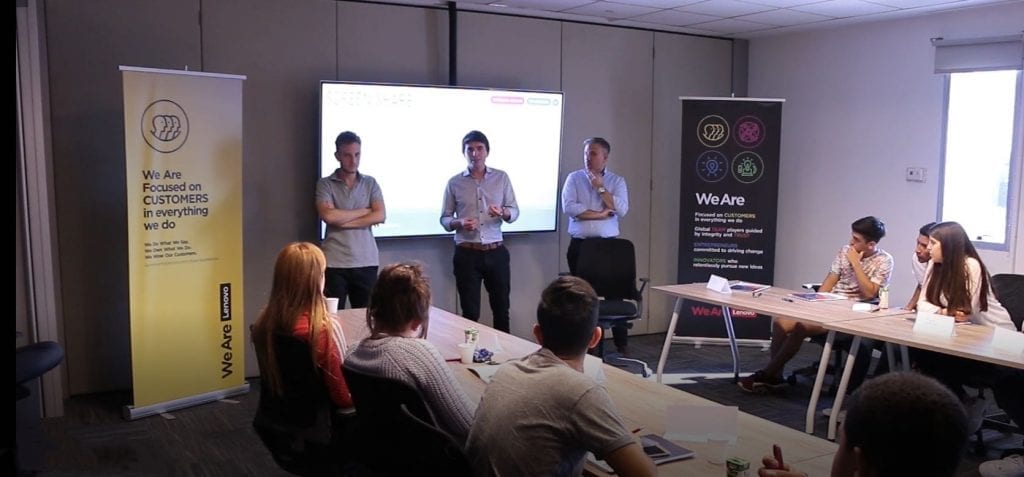 The more activities executed, the more volunteers the team attracted, and Lenovo's We Are Lenovo culture quickly spread throughout the office. Under Nico's leadership, Nico lead the team to evolve the office environment into an engaged, connected workplace over the following two years, creating a palpable energy that continues to keep Lenovo's culture alive to this day.
Although, Nico shakes off any suggestion that he accomplished any of these changes on his own. A true team player, he emphasizes that "all of the activities that have taken place have been part of a team." In fact, having watched the power of teamwork in action firsthand, Nico says, "I was surprised by peoples' level of willingness to go outside their daily responsibilities to make a difference. We have a powerful opportunity to get something great done through just engaging volunteers."
Thinking back to when he first formed the Buenos Aires Culture & CSR team, Nico remembered how those initial ten volunteers came from simply asking people he knew around the office. However, the team grew because the team's popularity grew, and employees with the interests and skills to join knew how to get involved. Nico thought of how efficient it would be to have a single tool that could allow people to search for projects that matched their skills and interests. Inspired, the Buenos Aires Culture & CSR team is currently looking forward to the development of an internal "SCRUM" platform to match employees' skills and interests with open business, strategic, and philanthropic projects in the area.
Nico's favorite memory from the past several years has been the ability to bring different types of people together. "Working with people from different backgrounds," he says, "with the interest of making a difference has been my most valued experience." He just completed his Master of Business Administration degree this past December – targeting his thesis to follow Lenovo's cultural transformation throughout company history and connecting a positive workplace culture to business performance.