Sometimes to get something done, you just have to do it yourself. Why? Not because potential collaborators are incapable, but rather because you have a singular vision of an outcome, and only you can build it the way it's intended to be.
The new Lenovo ThinkReality VRX is a product of that mindset.
In 2018, the ThinkReality team was established at Lenovo. It was built with that core purpose of helping enterprise customers realize the enormous potential of XR technologies and revolutionize the way people work. When the team started developing the ThinkReality VRX, this vision was our North Star. We weren't playing games; we were looking to help transform the enterprise with XR solutions.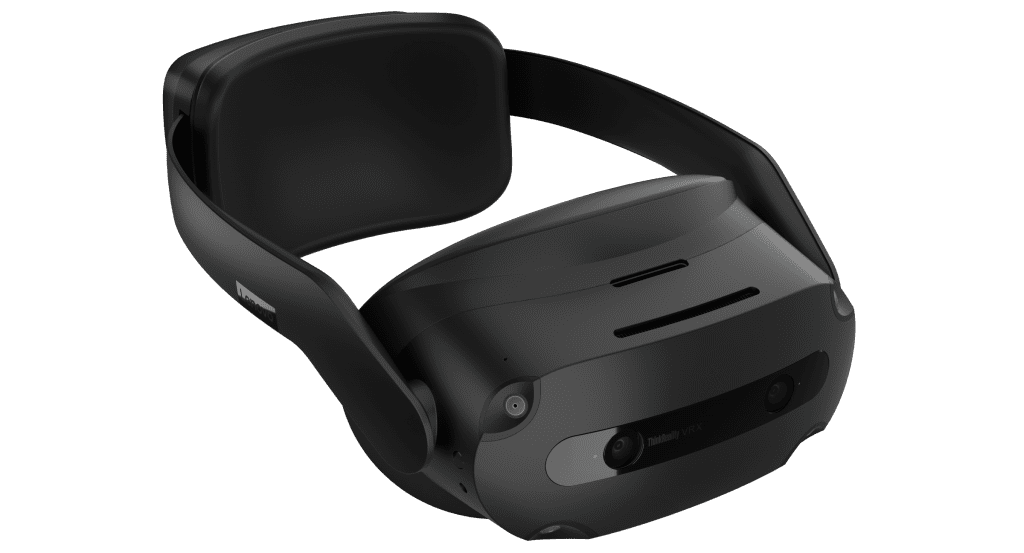 Seeing the need in a high-growth market segment with very specific needs, the Lenovo ThinkReality VRX was built from the ground up for the enterprise. Until recently, the extended reality (XR) market has been dominated by gaming and consumer-focused device manufacturers. The situation was fine for experimentation in proof-of-concept projects, but OEMs offering consumer-grade products struggled to help organizations scale their immersive programs. Network integration, fleet management, data security, and other professional services are simply not native to consumer technology. Bolting them on as part of after-market solutions is not only inelegant, but also more expensive and just not good enough.
The Lenovo ThinkReality team looked at partners to help bring an all-in-one, 6DoF virtual reality (VR) headset to market. We quickly realized that if we wanted to provide Lenovo's legendary enterprise solutions, services, and support, we would have to build it ourselves to ensure it met our customers' needs. Doing it ourselves made for a longer, harder journey; but it ensured that we arrived at the destination where we truly wanted to be.
When we began planning the ThinkReality VRX, we looked at the expanding XR market and connected with the best enterprise XR software developers in the world — teams with experience working with Fortune 500 companies. This included technologists and business leaders that had been around the block a few times, they had seen XR deployments succeed and fail. We heard their challenges and grew to meet them.
The market told us that it was looking for an AIO 6DoF VR headset that didn't require logins and wasn't locked to a single user. Customers were looking for a good tool, a VR headset that could be easily shared and was durable.
We built the ThinkReality VRX to the exacting standards for quality the Lenovo Think brand represents to IT professionals worldwide. We built an enterprise VR device with fully wipeable surfaces, industry leading specs, and designed it to be managed centrally by network administrators, not by individual consumers putting their personal information at risk. We also made it as comfortable as possible, because you can't burden workers adopting new technology with any additional pain points.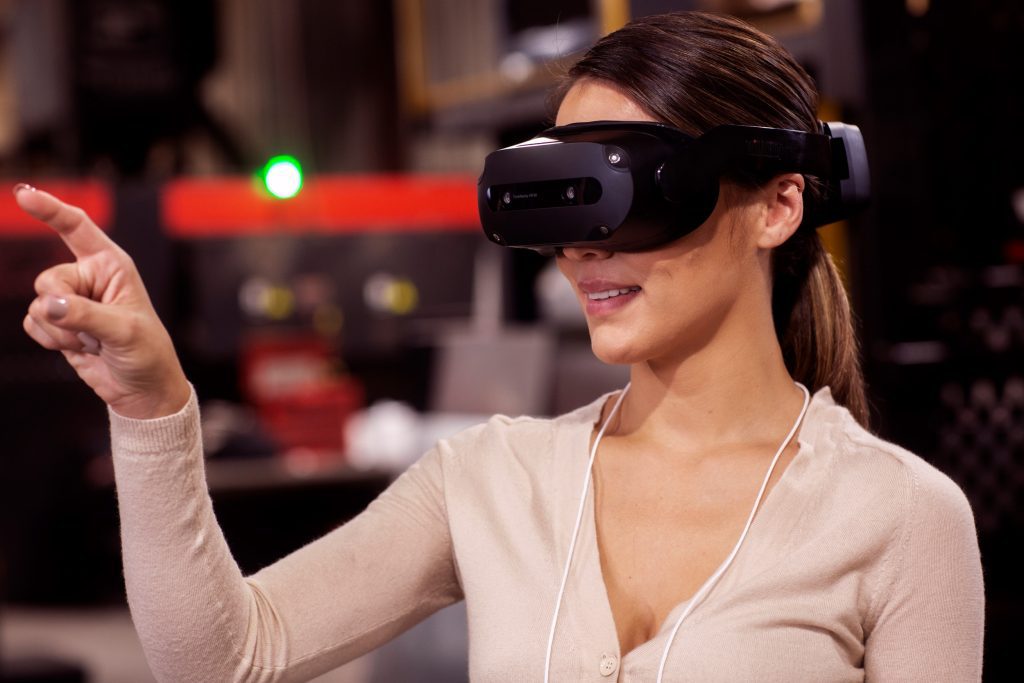 To help future-proof the solution, we added best-in-class mixed reality pass-through, so customers could tap the potential of the convergence of augmented reality (AR) and VR technologies.
However, enterprise XR is not just about great hardware. And just because Lenovo decided to build the ThinkReality VRX ourselves, it wasn't entirely a solitary pursuit. We partnered with our long-time collaborators at Qualcomm to offer the Snapdragon Spaces Open XR based SDK. This gave us an open development platform for our enterprise customers to build their XR solutions.
Snapdragon Spaces also allowed us to offer those same cutting-edge XR developers a route to convert their legacy software to support our new headset. Over 50 developers have converted or are converting their platforms to support Snapdragon Spaces and become enabled for the ThinkReality VRX. More developers are signing up regularly to continually offer new solutions to our customers.
These independent software vendors (ISVs) deployed their solutions for years across hundreds of thousands of VR headsets and for years heard the challenges from customers about support, services, financing, and most importantly, enterprise experiences. They welcome Lenovo's enterprise expertise in the market.
The ThinkReality ISV ecosystem is tailored to the core use cases that show real results and ROI at scale. Hard skills training to create muscle memory, to allow employees to learn by doing, and to fail safely. Soft skills training to help workers communicate better, grow their potential, and learn about their organization's values. Collaboration tools to enhance team meetings, review digital twins, and to hold special events. Spatial computing like virtual monitors and AI-supported workflow applications that help to expand workspaces and supercharge productivity. Even wellness platforms to help employees reset, and recenter, both physically and mentally.
By bringing these applications to our customers on the ThinkReality VRX, we now offer what no other technology partner can; a complete enterprise XR solution. Industry leading hardware, an extensive ISV network, flexible device management, Lenovo's Integrated Solution Support (LISS), professional XR services, and even Device as a Service (DaaS) financing. The ThinkReality VRX also stands alongside the ThinkReality A3 smart glasses, a versatile AR solution for the enterprise, meaning Lenovo is one of very few companies in the XR space offering dedicated AR and VR technologies for business.
Lenovo believes smarter technology can revolutionize the way people train, work, and communicate. The ThinkReality VRX is now shipping to customers and we're very excited to see how it will help businesses and their employees realize the power of enterprise XR.