When I first kicked off my career, I never thought I would have landed in the tech industry. I joined IBM as a business graduate, taking a chance as I had no real opinion on the technology sector. To my surprise, it ended up being a stimulating job in a "blue-chip" company as I quickly became aware of the potential offered by the tech industry. After 23 exciting and varied years, I have never looked back.
The IT industry is constantly evolving and shifting, and the ability to work in a number of roles continues to stimulate and challenge me on a daily basis. It offers huge opportunities for growth and success as long as you are prepared to work hard, embrace change when it comes and have mentors and sponsors along the way.
Speaking of mentorship… Along with my colleagues, Art Hu, John Gordon and Paul Walsh, I was delighted to represent Lenovo at this year's Web Summit in Lisbon and participate in its "Women in Tech Mentor Program." The program pairs female attendees with experienced professionals to give advice and guidance on the industry focusing on three distinct tracks – grow, lead and change.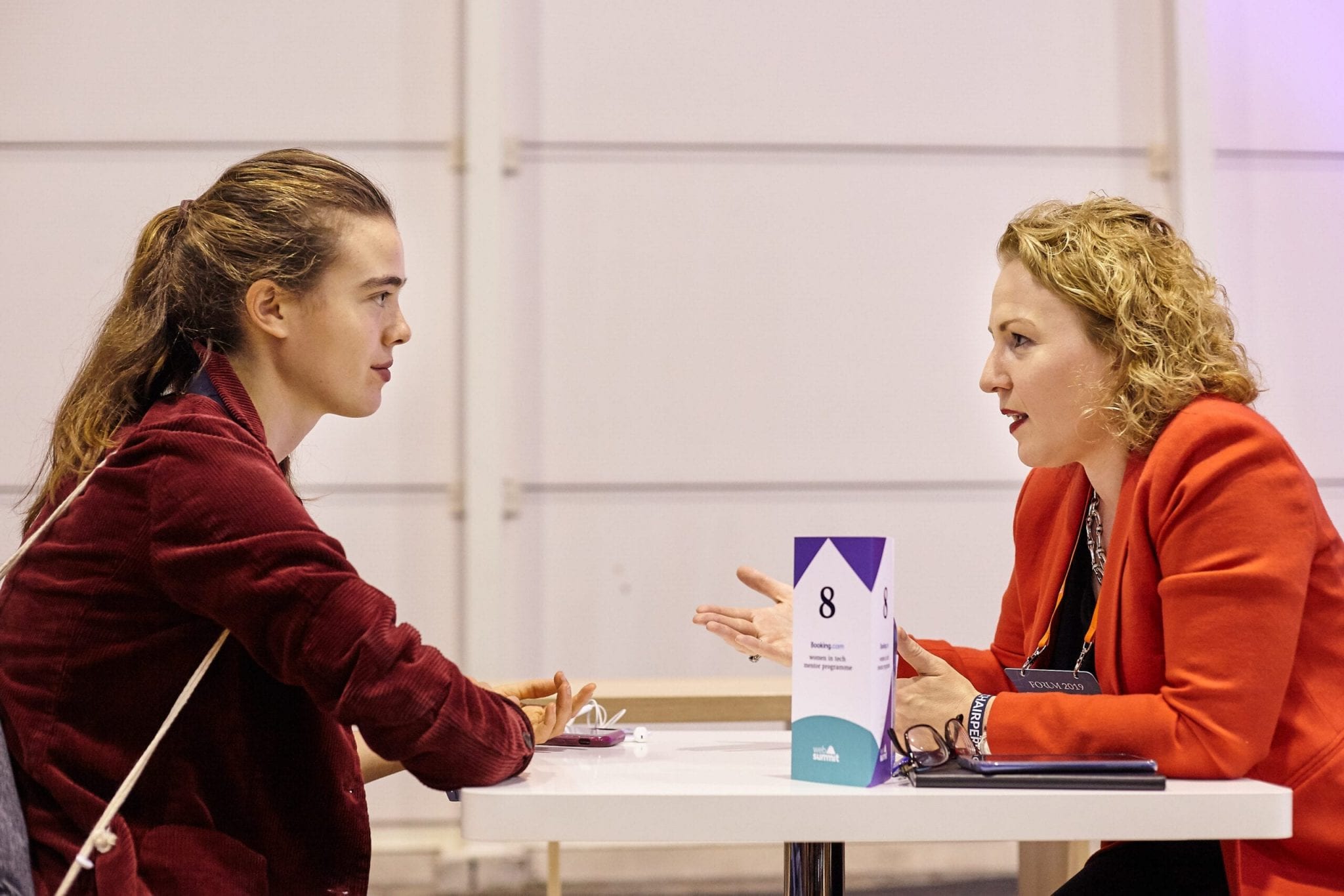 Prior to spending time with such a diverse group of talented women, I've been reflecting about the significant role mentorship has played in my career and wanted to share a few insights and takeaways from my journey.
Have your eye on the next position
I am very fortunate to have been mentored by some very successful men and women over the years who have generously invested their time in me. I will never forget the first piece of invaluable advice I received: "you should always have your eye on the next position, and then do at least one thing a week to get closer to that next position."
Always have your eye on the next position, and that you should do at least one thing a week to get closer to that next position.
Always have a plan for your career. Not necessarily a rigid, highly specific plan, but a guiding principle of what you want to achieve and by when. Then within every week, make sure you do at least one, three is better, things that get you closer to achieving that plan. It's the only way to prioritise what is important and not get caught up in the day-to-day tasks that we all struggle with.
For example, think about with whom you are building a network or what skills are required in the next role that you can demonstrate in the current one. I also make sure to enjoy every role and feel passionate about it – life is too short to be unhappy at work.
Believe in yourself
To me, confidence is the key to success. In order to get what you want, you must be tenacious and try hard to expel paralyzing self-doubt. When things aren't going to plan, keep your eye on the prize and 'fake it 'till you make it'!
Saying all that, you still need to listen and learn from those around you – no matter how much experience you have, there is always the opportunity to learn from a new perspective.
If you believe in yourself, other people will too.  In order to get what you want, you must be tenacious and try hard to expel paralyzing self-doubt.
Ask for help
In an age where everyone appears to transition seamlessly from home to work, as well as tirelessly promoting their lives and businesses on social media, it's easy to forget the truth: no one has it together all of the time.
We all need help one way or another and in order to succeed, we need to get better at asking for it. There is no weakness in seeking support. Speak to as many successful people as you can and listen to and learn from them. We can all learn from our own experiences as well as others, no matter the level. In addition, try to lend a helping hand and be seen as an example to those coming up the ladder.
Speak up
Don't be afraid to speak up. Too often, I see talented women passed over because they don't raise their voice to contribute. Have confidence in your right to be there and express your opinion. Always remember – if you believe in yourself, other people will too.
Always remember – if you believe in yourself, other people will too.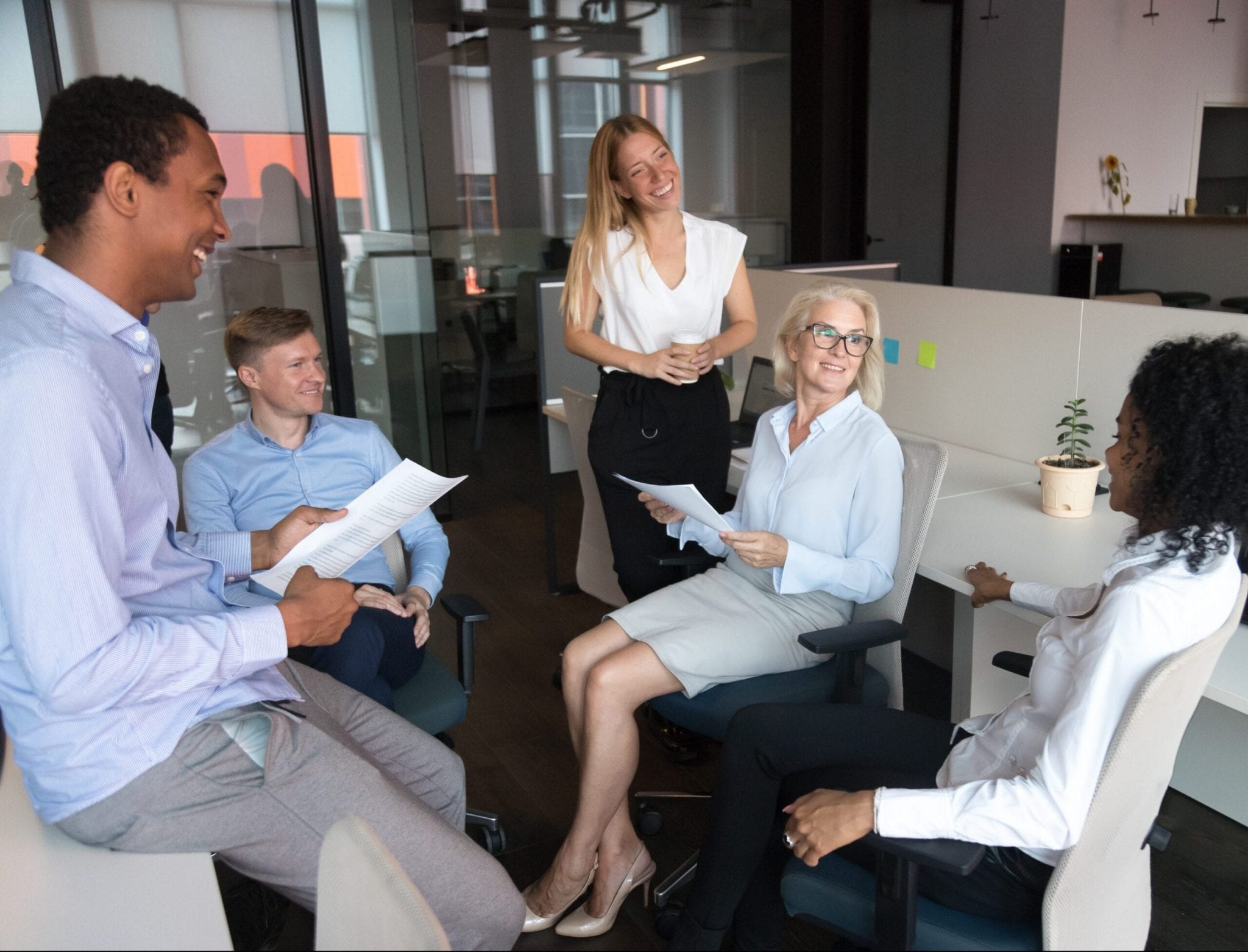 Whenever I reflect on my journey, I also try to take note of the future and upcoming trends. Looking at the future of technology, the trend that excites me the most right now is the connected world and the importance of building a culture that is diverse and inclusive around it.
We are living in a more connected world than ever before. According to recent studies, by 2040, an estimated 80 billon devices will connect to each other (machine to machine), connect to us (machine to human), and connect humans as well (human to human). Think about the boundless possibilities that these devices and technology will provide, especially if done right.
I believe technology should be for everyone and at Lenovo, we pride ourselves on our mission and vision of Smarter Technology for All.  It is imperative that we build a technology and innovative culture that is diverse and inclusive, that we welcome all people into contributing to designing, building and training these 80 billion devices.
The journey needs to continue
It is great to see the strides being made by women in technology and to witness such an array of talent across the industry. That said, we are far from a level playing field, so the journey needs to continue.  I believe we need to shift the focus from simply discussing diversity to really considering how we create inclusive organizations.
Having a diverse workforce is one step but tapping into their different perspectives and truly giving them a voice is a harder proposition and requires a cultural shift in a company. Thankfully, Lenovo has long recognized the power in enabling a diverse team to think and do what they believe in, and that has greatly contributed to our global success.