Every craftsperson must pick the right tool for the job. While it's possible to cut a piece of wood in half with a pocketknife, it's obviously not the most effective approach. The other way around, a chainsaw would be slightly over-the-top for making a peanut butter sandwich.
Technology is no different. With countless great (or sometimes not-so-great) hardware to choose from, it's easy to feel overwhelmed.
The first thing I do before selecting new technology is identify my needs, both in general and for specific tasks. There are a few things that are important to me in every tech product. For instance, it's important to me that hardware is sturdy – otherwise, the device wouldn't survive long in my hands, knowing myself. I also need products that are reliable, durable, and can be upgraded if needed. All of these are reasons why I love ThinkPads.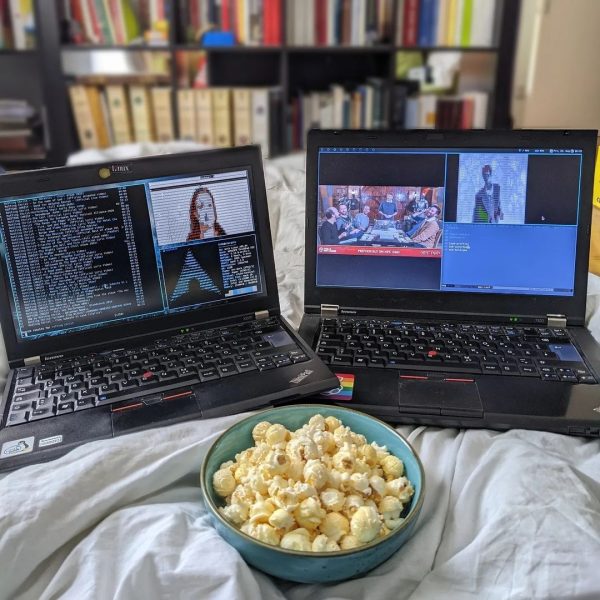 When it comes to identifying what kind of hardware I need, I first ask myself some questions:
What fits my lifestyle? Do I need something portable like a tablet or something stationary like a desktop computer?
Is it for work or for leisure, like gaming?
Are there any constraints like compatibility with something I already own? Do I need a certain operating system?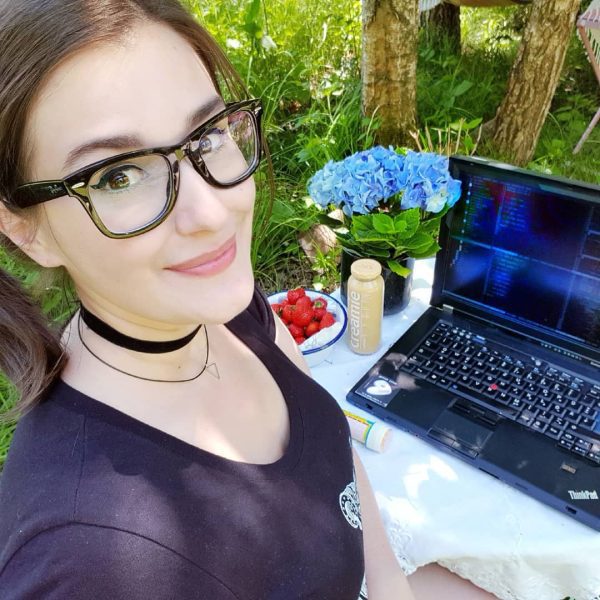 Once I have an idea of what device I'm looking for, I can then dive into the details. Starting with some important key specs such as processing power, memory, storage, and graphics.
Processing power – As every schoolbook will tell you, the CPU (central processing unit) is the brain of your computer and has great influence on its performance.
Memory – To put it simply, the more RAM (AKA what controls how much your device can think about at one time) your CPU has access to, the more effective it will do its job. Each program requires memory to run smoothly, if you don't have enough RAM for the software you're trying to run, things are going to operate extremely slowly.
Storage – The speed of your computer is also determined by the performance of your storage drive. Most modern computers use an SSD (solid state drive) rather than a hard drive because it's a lot faster.
Graphics – Graphics cards are important for – you might have guessed it – graphics. That means if you're planning to play video games, render high-res videos or images, build 3D objects or even train a neural network, I highly recommend selecting your graphics cards accordingly.
And let's not forget…
If it's a laptop, I also take its battery life, weight, size, display resolution, keyboard, types of ports, and webcam into account. For tablets, I look at connectivity. Finally, even though it might not be my number one priority, if a product is designed well that's a great plus, too.
You'll hardly get a one-size-fits-all solution. Therefore, you need to prioritize.
For example, let's assume you're looking for a laptop to learn programming with, browse the web and occasionally use some office programs. For this purpose, you won't need the newest CPU, tons of RAM and storage and a high-end graphics card. Something like an Intel Core i5, 8GB of RAM and a reasonably sized SSD are enough for a convenient start.
On the other hand, if you're looking for a good gaming laptop to play the newest games, you definitely need more powerful hardware. An example configuration to start with would be an Intel Core i7, 16GB RAM, a NVIDIA GeForce RTX GPU, 1TB SSD to have enough space for all your games and a FHD display.
With all the talk about hardware, we shouldn't forget about software, especially operating systems. For gaming, I recommend a computer that comes with Windows. And while it's not much trouble to install Linux, it's certainly nice for Linux fans to get a computer that has it already installed.
In conclusion, with all the device options available, it all comes down to what you need. This doesn't have to be the most powerful and expensive solution you can find – sometimes you need a chainsaw, and sometimes the pocketknife is enough.