The world changed fundamentally in 2020 when a global pandemic upended our senses of safety, productivity, and connection to each other. For Lenovo and our global community of employees, customers, and collaborators, this meant leveraging every bit of our expertise, empathy, and intelligence to adapt. As we prioritized supporting communities and protecting our workforce, we also embraced rapid transformation in manufacturing, logistics, and—of course—in technology.
"Technology not only provides solutions, but ignites hope, inspires possibilities, and confirms that human intelligence can make a difference in a chaotic world," said Lenovo CEO Yuanqing Yang. "It is with this passion and belief in technology that we launch Tech World 2020—entirely virtual for the first time ever."
During Tech World, Lenovo visionaries and partners across industries reflect on this unprecedented year and look forward to a faster, more connected, and more flexible future. The emphasis throughout the two-day event is in part on our relationship to technology—at the consumer and enterprise levels—brought into focus by the challenges of the global pandemic. It's not just about the world's first foldable PC poised to reimagine portable productivity, the industry's first 5G PC, or a suite of breakthrough devices, though there will be plenty of innovation on display. Instead, Tech World sessions will explore the most exciting and essential frontiers of technology.
Join us today and on demand to see how we're building new technological ecosystems and service-led solutions that position all of us to adapt, thrive, and innovate for years.
"As we see the smartification of classrooms, workspaces, and even cities take place worldwide, Lenovo is committed to providing the products, services and solutions equipped with core technologies like artificial intelligence, cloud/edge computing and augmented reality," said Gianfranco Lanci, Lenovo President and COO.
Future of Remote and Hybrid Work: Versatile, Collaborative, and Powerful
As employees across industries work remotely and new hybrid workplace models emerge —those fortunate enough to have the option—the lines between work and personal lives often blur.
"While individuals may be working from the comfort of their homes and saving time because they are not commuting, our research shows that most individuals are working more hours each day and they are multi-tasking even more than before," said Eric Yu, Senior Vice President and General Manager of Lenovo's Intelligent Devices Group's Small and Medium Business (SMB) Segment. "With the right technology, individuals can be better at multitasking and reap the benefits of increased focus and efficiency which in turn can restore a greater work-life balance."
In the current working environments, employee experience (EX) is even more important than ever. From a recent Lenovo research study, IT leaders say they plan to nearly double their investment in employee experience (EX) initiatives over the next two years. The biggest reason is the fact that EX scores improve with employee satisfaction with technology.
Some of this technology, including the versatile ThinkBook 15 Gen 2 i's integrated wireless earbuds for instant collaboration or the ThinkBook 14s Yoga i's Smart Pen, intelligently adapts to the user's behavior. Others, like the ThinkPad X1 Fold, offer an entirely new and portable form factor to reimagine productivity on the go.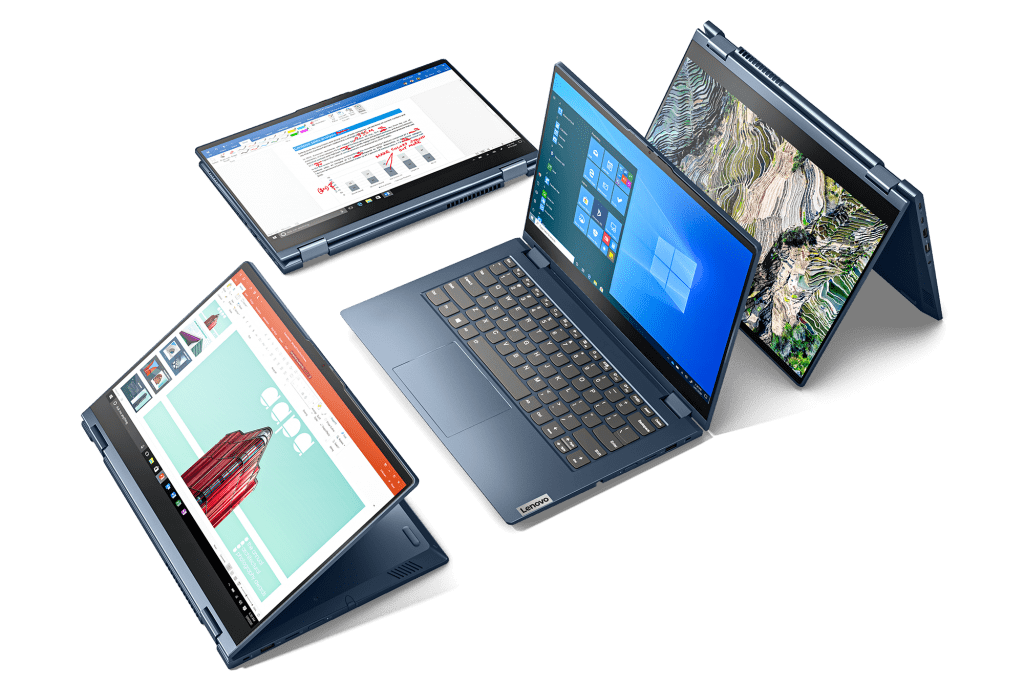 But what about remote collaboration, the inescapable norm that continues to reshape how we work? The so-called "remote revolution" was already in motion, but the timetable drastically shortened. There's no lack of think pieces about the challenges of endless video calls or the best tools for agile collaboration. Lenovo's ThinkSmart lineup offers an elegant solution. The ThinkSmart View offers a dedicated meeting hub, freeing your PC (and any extra monitors) to support note-taking or multitasking. With one press, users join video or audio calls or review calendars with a compact and connected device.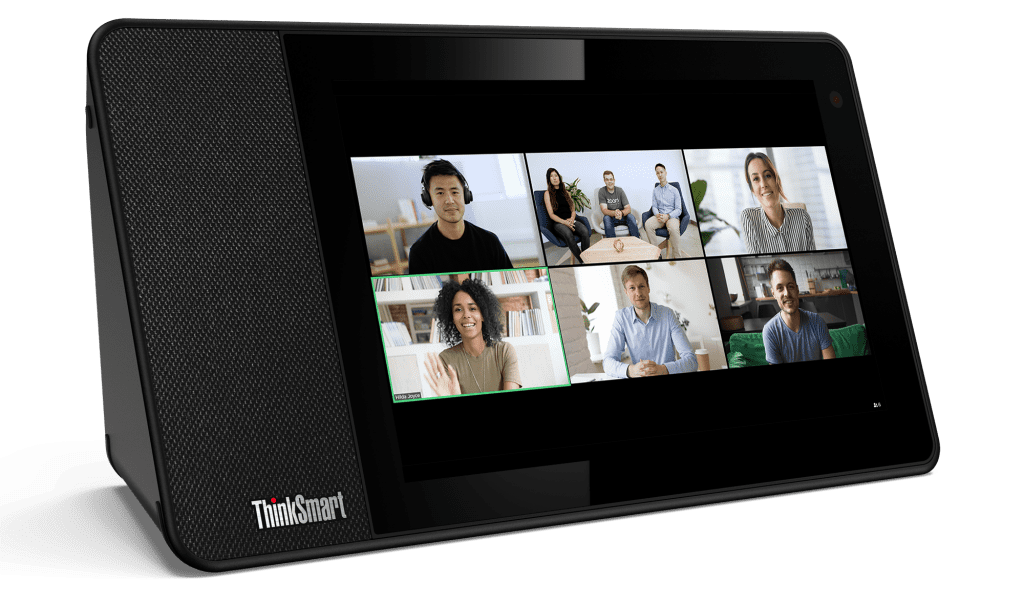 In a new era of dispersed workforces and increased vulnerabilities, Lenovo continues to prioritize organizations' data security, with comprehensive solutions from ThinkShield with breakthrough behavioral AI. And as internal IT staffs are working overtime to keep employees secure, connected and productive, the need for external support has never been greater. With a comprehensive portfolio of IT services like Premier Support, the AI-driven SaaS solution Lenovo Device Intelligence, and Lenovo DaaS, we are making technology easier to scale, deploy and manage—now IT teams can turn their attention from routine support tasks to more transformative initiatives.
Frontiers of IoT: Smarter Commercial and Retail
Virtual work and interaction are not always an option, and even when possible, it might not be preferable for everyone. As we return to offices or retail stores—a return to normalcy for many—the Internet of Things will make the experiences smarter, safer, and more seamless.
Lenovo's ThinkIoT offerings, developed in concert with key industry partners, help lead the way. Touchless entryways integrated into badges or smartphones, temperature sensors, AI-assisted adaptations to people and their movements, and other tech combine into holistic solutions.
The hybrid work models of the near future benefit from the rise of IoT, here deployed to meet the immediate challenges of COVID-19. In many cases, individual solutions already existed, but IoT and the 2020 landscape demanded intelligent integrations.
Retail operations saw an inevitable shift from primarily in-store sales to more omni-channel "buy-online-and-pick-up-in-store" models. The dramatic shifts let retailers take advantage of their inventory and local customer reach while minimizing expenses. What's next?
"Brick-and-mortar retailers offer a unique experience for shoppers that cannot be fully replicated online," said John Gordon, President, CIoT Business Group, Lenovo. "With ThinkIoT Smarter Store Solutions, we're helping these important retail businesses create even more differentiated customer experiences while improving their bottom line so they can continue to grow during challenging economic times."
Empowering and Engaging Students, Teachers, and Gamers
The early months of 2020 produced many stopgap solutions: provide technology to those in need, support remote education through hardware and software, and trust the world will look different in autumn. It does look different, of course, but not in the ways many hoped. Still, technology has leapt forward and will have positive impacts well beyond 2020.
"To support personalized education and entertainment, we're providing more customized and comprehensive solutions encompassing PCs, accessories, software and services tailored to different student segments," said Johnson Jia, Senior Vice President and General Manager of Lenovo Intelligent Devices Group's Consumer Business Segment and Advanced Innovation Center. "This means offering students with purposeful innovation to ultimately deliver better learning and entertainment experiences."
Lenovo helped ensure students around the world had the devices needed for remote learning and offered LanSchool Air licenses for thousands of teachers to close endemic gaps. We also recognized brilliant and compassionate innovators dedicated to inclusive technology, including supporting refugees.
"As we realize technology's abilities to enhance student education and its potential to change lives, it's incumbent upon individuals and organizations in the tech space to implement inclusive, accessible solutions—not only for the sake of our children's education, but for the future sake of a more connected society," said Rich Henderson, Lenovo's Director of Global Education, Intelligent Devices Group.
Now, we're launching new grade school and collegiate eSports solutions to create a more open and competitive landscape and leveraging knowledge that school-supported gaming can actually improve academic performance and feelings of community. And sure, offering some of the world's lightest gaming laptops with the latest graphics doesn't hurt either.
Our portfolio of education offerings continues to evolve, especially in hybrid learning models, incorporating the latest in affordable Chromebooks, new classroom VR technology, and platforms to match ever-changing approaches to teaching.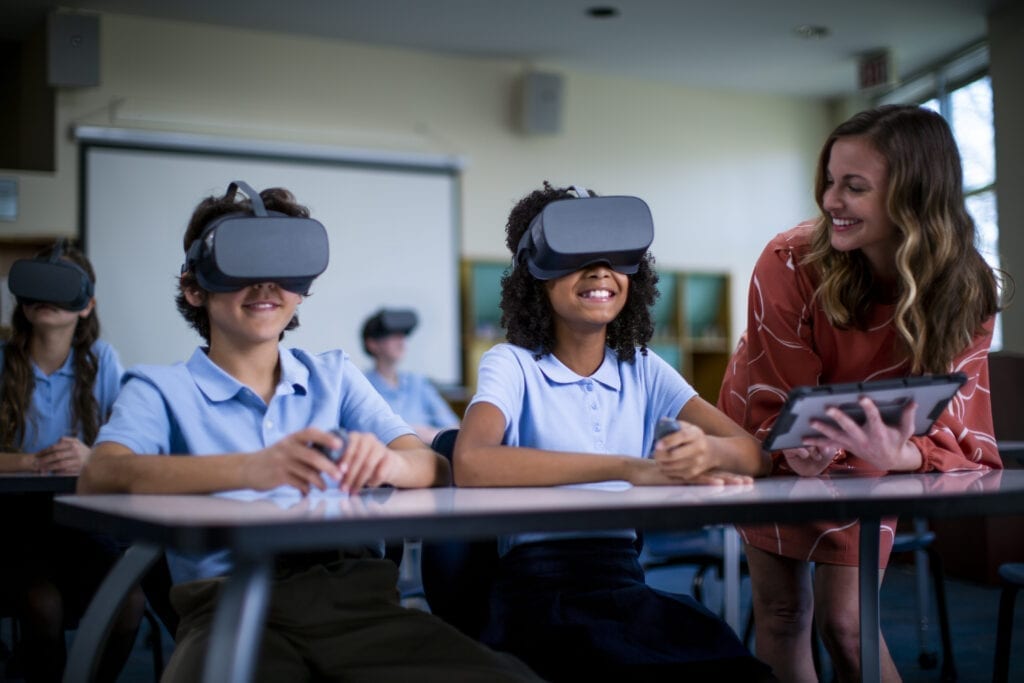 Virtual Healthcare and Telemedicine
Telemedicine leapt from a question of convenience and more global access to care to a necessity during coronavirus. A steady rise in virtual care and consultation over the past decade became abruptly meteoric—a 600 percent increase in the first quarter of 2020. Technology has to both meet these needs and develop new solutions.
A powerful tool to advance telehealth is virtual rounding, where physicians no longer visit all patients in their rooms but still communicate directly.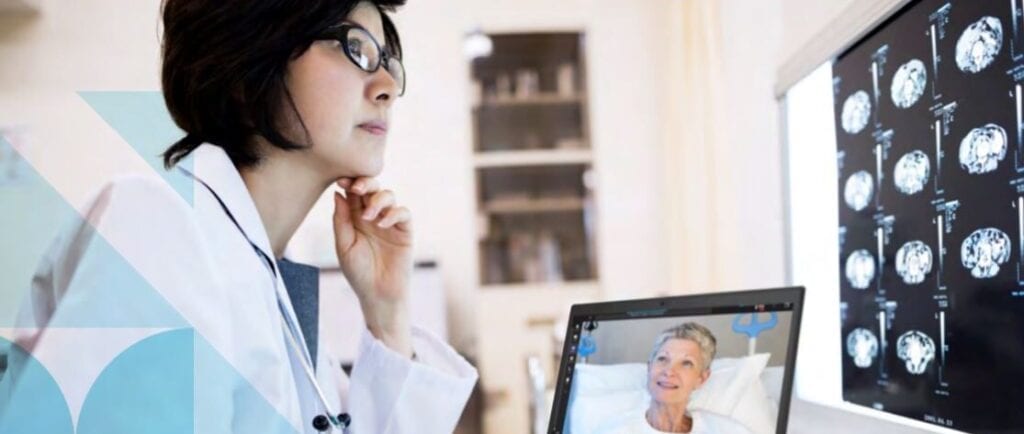 "Lenovo Virtual Rounding was rapidly developed and brought to market in response to the acute needs of healthcare systems during the global COVID-19 pandemic," said Dr. Bob Monteverdi, Lenovo's Director of Global Healthcare Solutions, Intelligent Devices Group. "Physician-patient communication is fundamental for good care, this solution preserves valuable face-to-face time, making daily rounds more efficient, convenient, and safe."
In a related instance of rapid innovation, Motorola engineers developed software for Brazilian hospitals to monitor patient recovery. Lenovo also partnered with UNC-Chapel Hill in the US to develop AI-powered kiosks to encourage social distancing and mask-wearing as audiences return to live events.
Lenovo also brings AI directly to healthcare providers, optimizing hospital infrastructure and operations and fundamentally changing diagnosis and treatment. Our collaboration with Techsomed, for example, allows for real-time observation of tumor ablation to accelerate cancer treatment and recovery. We also know supercomputers remain one of our greatest tools to hunt for vaccines and solve other pressing problems. And the next decade may see even more dramatic and patient-centric transformation.
And so much more
Join us to dig into these subjects and discover a few surprises about how our innovations—combined with visionary partners—will deliver smarter technology for all.
"We believe we can only be as strong as the communities where we operate," said CEO Yuanqing Yang. "We believe innovation must serve the purpose of a better life for humanity—more inclusive, more environmentally friendly, and constantly changing for good."